ITALIAN STUDIES
(director/writer: Adam Leon; cinematographer: Brett Jutkiewicz; editors: Erin DeWitt/Sara Shaw/Betsy Kagen/Kristen Sprauge; music: Nicholas Britell; cast: Vanessa Kirby (Alina Reynolds), David Ajala (Ade), Annika Wahlsten (Annika), Lars Wahlsten (Lars), Neil Comber (Neil), Maya Hawke (Erin McCloud), Simon Brickner (Simon), Annabel Hoffman (Lucinda), Chris Arias (Chris), Fred Hechinger (Matt), Ray Lipstein (Emma), Misha Brooks (Hasidic Man #1); Runtime: 81; MPAA Rating: NR; producers; Joshua Astrachan, Brad Becker-Parton, Jason Reif, Andrea Roa, Jamund Washington: Magnolia Pictures; 2021)
"The acting is quite good on the part of the lead actress."
Reviewed by Dennis Schwartz

A meandering, surreal and uneasy to read psychological drama, set in Manhattan, that dares take us on a specious walk down a memory lane not delved into in too many previous films (such as those dealing with memory loss while still functioning), but might remind us of Christopher Nolan's much more lucid memory loss film "Memento."
It's boldly written and directed by Adam Leon  ("Tramps"/"Gimme the Loot"). Whether the film coheres is debatable, what's not debatable is that it's lyrical, is visually beautiful and the acting is quite good on the part of the lead actress and also from a group of young strangers she meets one night or maybe over several nights while walking around the Big City–all the strangers she meets play themselves.

There are signs that the 30ish writer Alina (Vanessa Kirby, British actress) is losing her memory, such as when she forgets tying up her dog in front of a hardware store while shopping in Chinatown. She seems lost wandering around the city and converses with strangers such as the hot dog vendor, the street-wise teen, Simon (Simon Brickner), who walks with her and has her meet his friends after she lays on him this sad comment: "I don't remember who I am and where I'm supposed to go." If someone told me that I would probably consider taking off or maybe see if the police could help such a lost soul.

The film tells its loopy story via a series of engaging vignettes, such as the one where Alina begs for food and then flees after stealing some food. Eventually she bumps into a reader of her books, who reminds her she wrote the acclaimed book called Italian Studies. To see if that's true, she goes to the library to find the book.

The vignettes continue, and reality and fiction become more blurred. This part of the film became hard to watch, as it got me as messed up as if I was seeing things as if I was Alina.

But things recover as her walk is interspersed with more conversations with strangers and a peek into her chic life with her man (David Ajala) in London.
 
It's a risky experimental film telling of a time when Alina wasn't all there, but it poses some compelling questions about identity that are never quite answered. But if answered, this would have been some kind of film instead of only a promising one filled with unfinished business and too many unfinished conversations.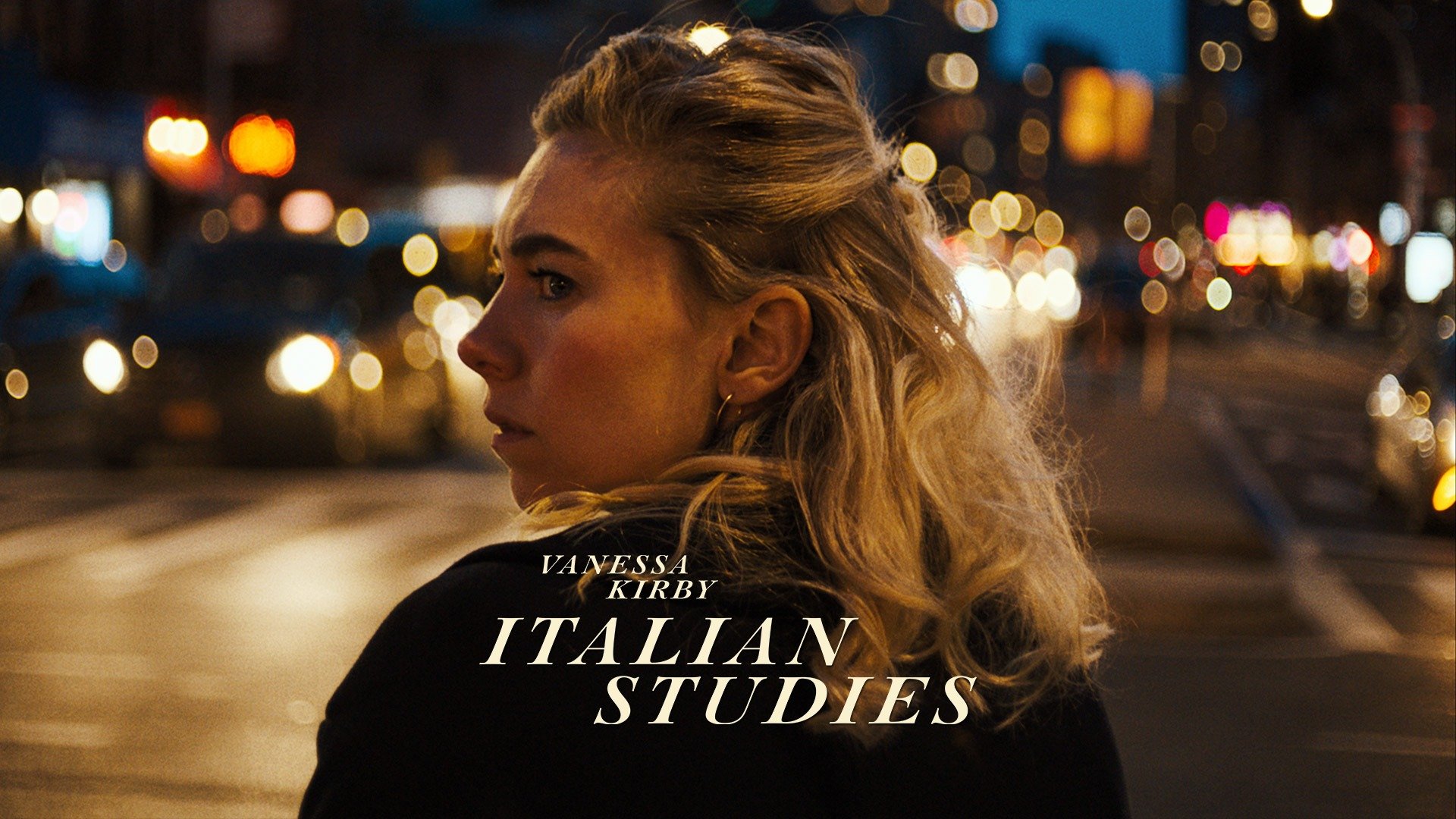 REVIEWED ON 2/21/2022 GRADE: B-