NO HARD FEELINGS
(director/writer: Gene Stupnitsky; screenwriter: John Phillips; cinematographer: Eigil Bryld; editor: Brent White; music: Mychael Danna; cast: Jennifer Lawrence (Maddie Barker), Andrew Barth Feldman (Percy Barker), Matthew Broderick (Laird Becker), Laura Benanti (Allison Becker), Natalie Morales (Sara), Hasan Minhaj (Doug Kahn), Scott MacArthur (Jim), Ebon Moss-Bachrach (Cary), Kyle Mooney (Jody); Runtime: 103; MPAA Rating: R; producers: Alex Saks, Naomi Odenkirk, Marc Provissiero, Jennifer Lawrence, Justine Ciarrocchi; Columbia Pictures; 2023)
"A raunchy comedy."
Reviewed by Dennis Schwartz

A raunchy comedy directed by Gene Stupnitsky ("Good Boys") and co-written by him and John Phillips. It's a low-brow venture filled with a questionable cheesy denouement.

The 32-year-old Maddie (Jennifer Lawrence) is an Uber driver in ritzy Montauk, Long Island. She is living alone in her childhood home after the death of her parents. When her car gets repossessed, she answers a Craigslist ad, pointed out to her by her best friends, the local scuba diver Jim (Scott MacArthur) and his pregnant girlfriend Sara (Natalie Morales). It's from Allison (Laura Benati) and her husband, Laird (Matthew Broderick). They are seeking a woman to "date" their awkward, introverted, nerdy, brilliant musician, virgin, 19-year-old son, Percy (Andrew Barth Feldman), over the summer. If she succeeds at taking his virginity, without him knowing about the arrangement, before he attends Princeton in the fall, they'll give her a Buick. Of note, Craigslist has since banned such questionable ads.

The lay-up deal, for various reasons, is not as easy to consummate as one might think, even if Lawrence is a piece of ass and up for the task.

The reckless heroine, Lawrence, comes across as both funny and obnoxious. The nerdy kid comes across as a work in progress. The film comes across as an unseemly one (but better executed than many sequels in this genre).

The film never makes it known if it's against bought sex or not, as it chooses not to make it an issue.

It settles into a repulsive but (I admit) a funny age-gap B-film-one that gets its cheap laughs with how the sneaky parents treat their son in such a crass way and how he goes full-nerd.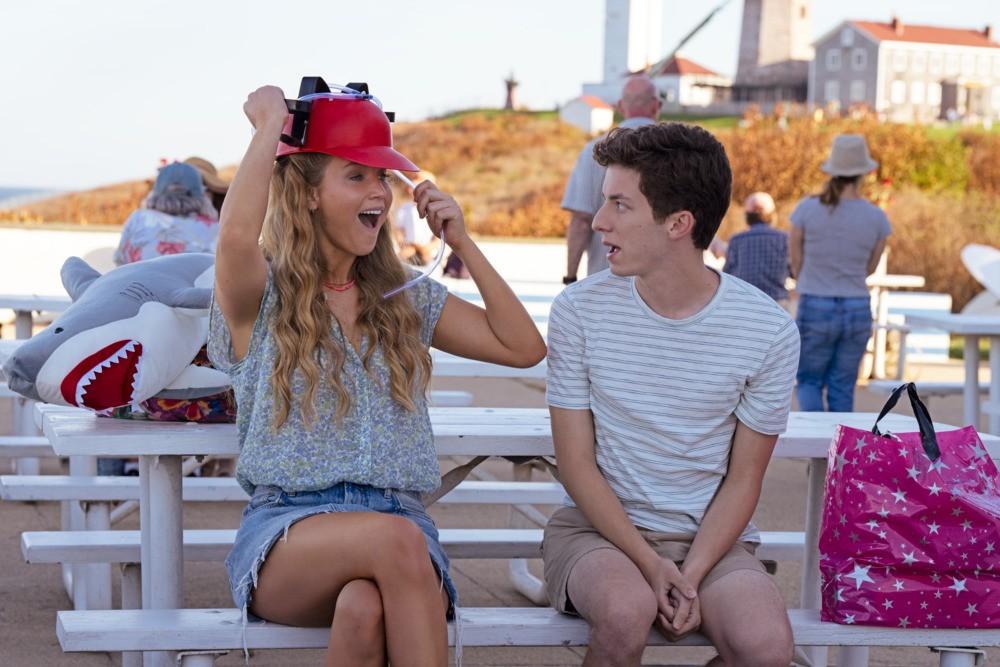 REVIEWED ON 6/25/2023  GRADE: B-