NATURAL LIGHT (Természetes fény)
(director/writer:Dénes Nagy; screenwriter: based on a novel by Pal Zavada/Zavada; cinematographer: Tamas Dobos; editor: Nicolas Rumpl; music:Santa Ratniece; cast: Ferenc Szabo(Istvan Semetka), Tamas Garbacz (Szrnka), Laszlo Bajko (Koleszár), Gyula Franczia (Major), Erno Stuhl (Vucskán), Gyula Szilagyi (Csorin), Mareks Lapeskis (Mihail), Krisztian Kozo (Kozo), Csaba Nanasi (Nanasi), Zsolt Fodor (Fodor), József Barta (Daróczy), Aivars Kuzmins (Starosta), Liene Kislicka (Volhas daughter Mira); Runtime: 103; MPAA Rating: NR; producers; Sára László, Marcell Gerö, Inese Boka-Grube, Caroline Piras, Melanie Blocksdorf: Proton Cinema/Campfilm; 2021- Hungary/Latvia/France/Germany-in Hungarian & Russian with English subtitles)
"The film tells its damning war tale in a slow manner and with sparse dialogue."
Reviewed by Dennis Schwartz
 
The award winning debut feature film for the Hungarian documentary filmmaker Dénes Nagy – who won the Best Director Silver Bear in Berlin –  gives us this potent fictional war drama. It's loosely based on the 600+ page 2014 novel by Pal Zavada,. And it casts non-professional actors alongside professionals to give it a sense of being a realistic film.

The title refers to a light which can't stop from fading.

It's set in the winter of 1943, somewhere in the Soviet occupied territory in World War II, where a small group of Hungarian soldiers roam the freezing forests to secure territory and establish supply lines, as the Hungarians fight on the sides of the Axis and aim to capture any pro-Soviet partisans hiding.

Corporal Semetka (Ferenc Szabó), a simple Hungarian farmer in civilian life, becomes our guide through the rough terrain but expresses little emotion about his troubling mission.

The film tells its damning war tale in a slow manner and with sparse dialogue and by using the excellent location photography by the DP Tamas Dobos to highlight the hellish nature of war. It convincingly lets us see how brutal war can be and because of it how easy it is to lose sight of one's moral convictions they might have had in civilian life.

It's a striking film reminding me in a lesser way, but still soundly reminding me of Elem Klimov's unforgettable nightmarish version of the cruelty of war in his 1985 war movie Come and See.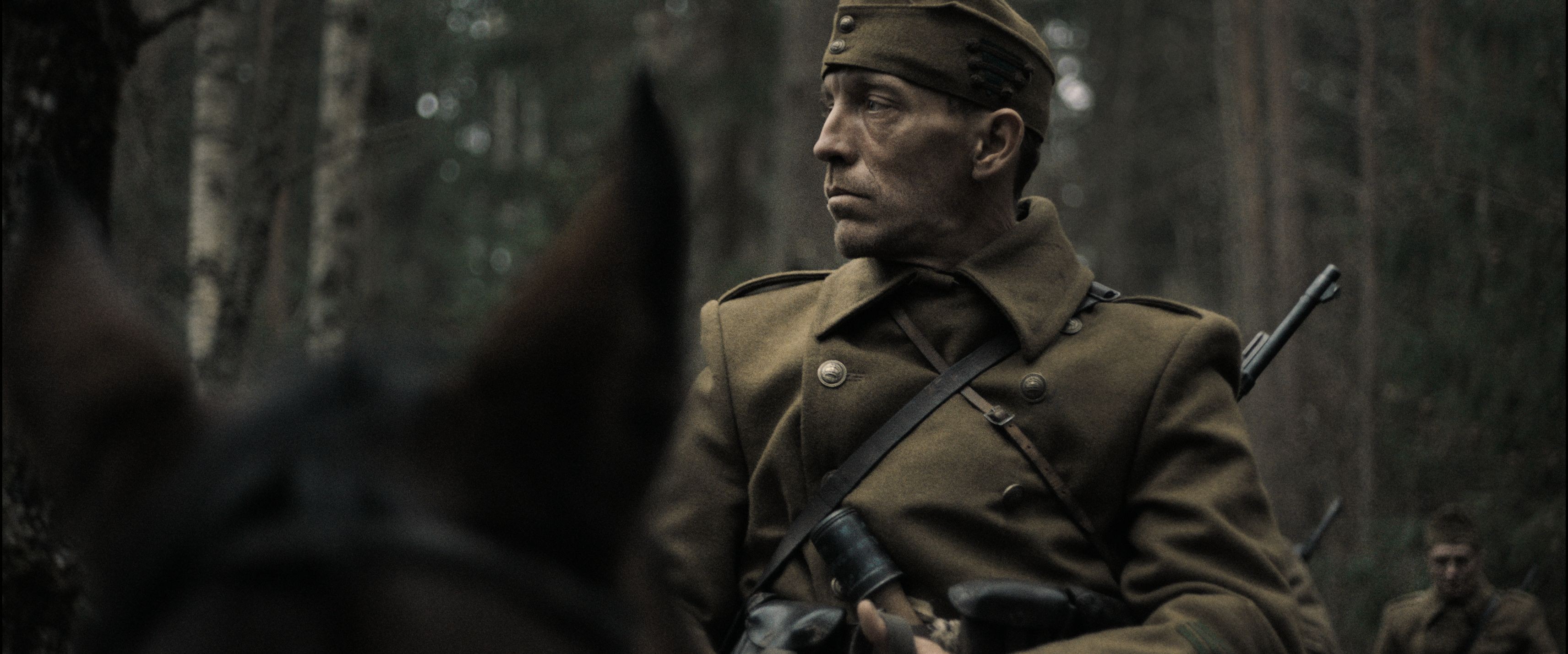 REVIEWED ON 11/11/2021 GRADE: B