MEET ME IN LAS VEGAS
(director: Roy Rowland; screenwriter: Isabel Lennart; cinematographer: Robert Bronner; editor: Albert Askt; music: George Stoll; cast: Dan Dailey (Chuck Rodwell), Cyd Charisse (Maria Corvier), Agnes Moorehead (Miss Hattie), Lili Darvas (Sari Hatvany), Jim Backus (Tom Culdane), Osskar Karlweis (Lotsi), Liliane Montevecchi (Lilli), Cara Williams (Kelly Donavon), George Kerris (Young Groom), Betty Lynn (Young Bride), Paul Henreid (Pierre); Runtime: 112; MPAA Rating: NR; producer: Joe Pasternak; MGM; 1956) 
"It's a time waster and a waste of talent."
Reviewed by Dennis Schwartz

Roy Rowland ("Rogue Cop"/"The Moonlighter") is the director, who bases the colorful but listless musical on the story and screenplay by Isabel Lennart. If you want my two cents, it's a time waster and a waste of talent. The slight musical is forgettable, with cameos from such Vegas headliners as Lena Horne, The Four Aces, Frankie Laine and Jerry Colonna, among many others.

Chuck Rodwell (Dan Dailey) is a successful Nevada rancher, who comes to Las Vegas once a year to gamble with his ranch profits and always loses. This time for luck he grabs the hand of any female passing by the spot where he's wagering and hopes this will bring him luck, but he still loses until he grabs the hand of the ballerina headline performer at the Sands, Maria Corvier (Cyd Charisse). Her hand held seems to be his lucky charm, and he goes on a winning streak. Frank Sinatra is playing the slot machine and Chuck while passing by with Maria gets the machine to throw a jackpot hit for "Ole Blue Eyes."

When Maria is given half Chuck's profits, she throws it back at his face. This begins a one day romance, where she goes from hating to loving him. He even finds the time to take her to his ranch to meet his sharp-tongued mother Miss Hattie (Agnes Moorhead) and have an old-fashioned barbecue. Back in Vegas, they plan on getting getting married, thinking it will work if she spends half the year at the ranch and the other half touring as a ballerina.
Upon that news, her astute manager Pierre (Paul Henreid) flies in to congratulate them and tell them their marriage won't work. He gets them to hold hands while playing the roulette wheel, and the cowboy goes back to losing.

Though Dailey is handsome, likable and a fair song and dance man, that framing device of grabbing an attractive lady for luck was crass, tacky and sexist.
The two best numbers were "My Lucky Charm" sung as a duet by Dan Dailey and a young Japanese girl Mitsuko Sawamura, and the film's closing number, a modern ballet, where Cyd dances and the unseen Sammy Davis Jr. sings the sad love tale of Frankie and Johnny–which signals how the film's love story end.

The inane plot runs thins and quickly becomes tiresome, the characters are paper thin, Tchaikovsky's Sleeping Beauty Ballet seemed ridiculously out of place in the vulgar Las Vegas culture scene, and the not believable romance draws no emotional charge. But if Las Vegas is your bet, there's some winning entertainment here among all the clunkers.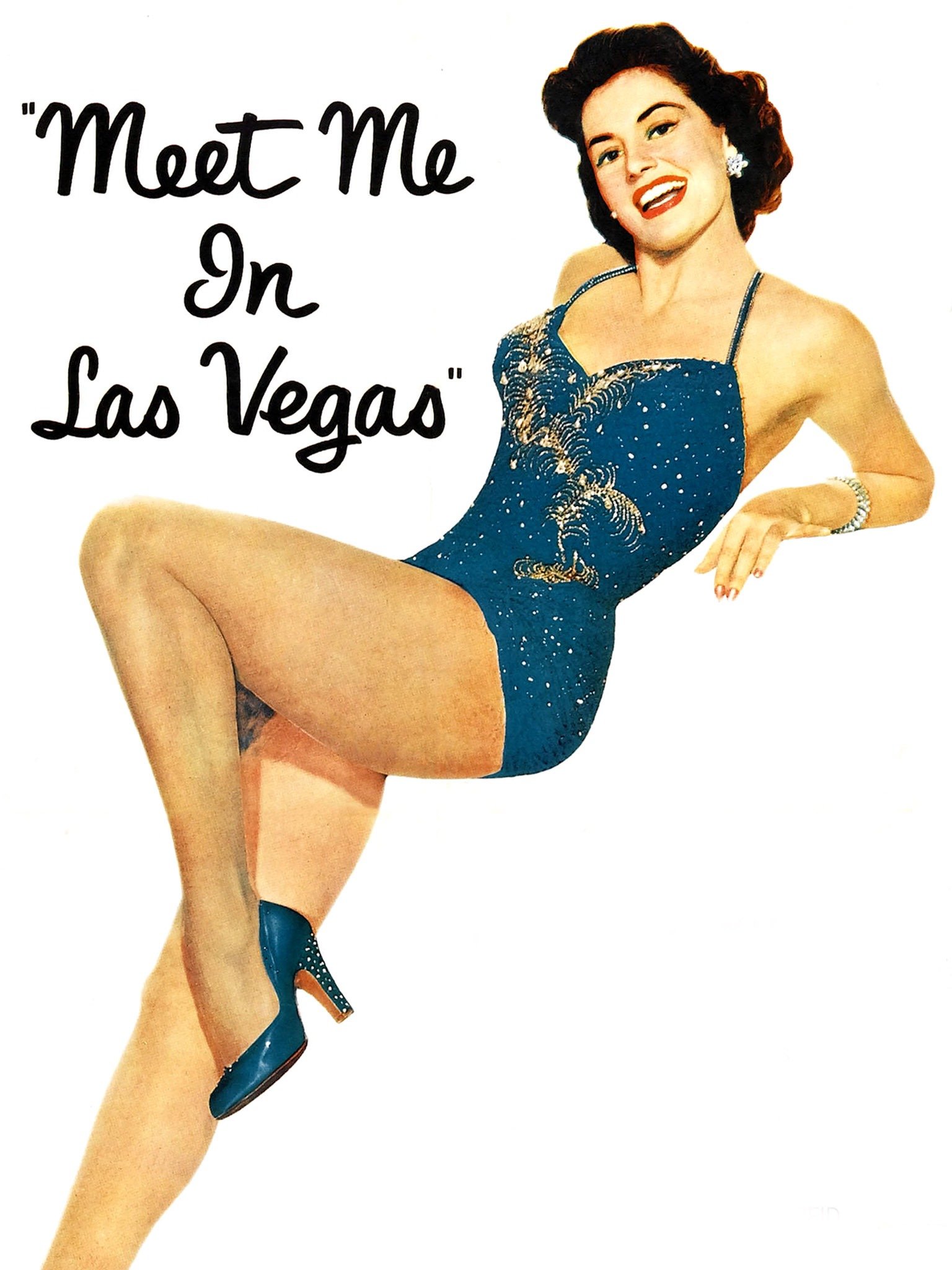 REVIEWED ON 6/16/2021 GRADE: C+