MAYDAY
(director/writer:Karen Cinorre; cinematographer: Sam Levy; editor: Nicholas Ramirez; music:Colin Stetson; cast: Grace Van Patten (Ana), Mia Goth (Marsha, The Bride), Havana Rose Liu (Bea), SoKo (Gert), Juliette Lewis (June , Bathroom Attendant), Théodore Pellerin (Radio Man , Dimitri), Frano Mašković (Submarine Captain/Head Waiter), Hyioie O'Grady (Airman), Francesco Piacentini-Smith (Pilot), Nathaniel Allen (Field Photographer/Wedding Photographer), Zlatko Buric (Max, the cook); Runtime: 100; MPAA Rating: NR; producers; Jonah Disend, Lucas Joaquin, Karen Cinorre, Sam Levy: Magnolia Pictures; 2021)
"The premise is half-baked and not ready to be taken out of the oven."
Reviewed by Dennis Schwartz

The feature debut of writer-director Karen Cinorre is a fantasy feminist drama whose concept is centered around female empowerment and the role misogynistic abuse plays in society. It's a film about feminist revolutionaries that never materializes as anything other than being downplayed by its halfhearted convictions to go all the way with it.

The restaurant hotel server, liked by her fellow workers but despised by her abusive bosses, Ana (Grace Van Patten), tries escaping from a sexual attack by the bad dude Head Waiter (Frano Mašković) and hears a voice call from the oven. She thereby crawls down that so-called rabbit hole to escape. Ana then finds herself washed ashore in a nameless island to live in a fantasy world in which women lure men on ships to their deaths (as in those Greek myths about sirens). There are no men on this island (killed off by never-ending wars between men). The women island inhabitants live in an old submarine and are governed by the charismatic Marsha (Mia Goth (who played the weak Bride in the earlier hotel wedding scene). Any stray guys caught on the island are snared by women patrols acting under Marsha's orders, who believes violence will counter violence.

Ana is recruited as a sharpshooter in this all-woman island army, as she comes to realize she's on the wrong island for her kind of peace ideals.

The film falters as its not fully developed script never makes it seem plausible why this 'battle of the sexes' is going down. Dramatic tension never emerges. The film stagnates when it should come to life, and disappoints when it should be bold.

The premise is half-baked and not ready to be taken out of the oven. However the dreamy images are pleasant, the acting is fine and there's a story there if told right.

My other complaint is its possibly best actress, Juliette Lewis, (a favorite of mine) has an insignificant part as the Bathroom Attendant (in the hotel wedding scene) and disappears from a film early on that could have used all the help it could get.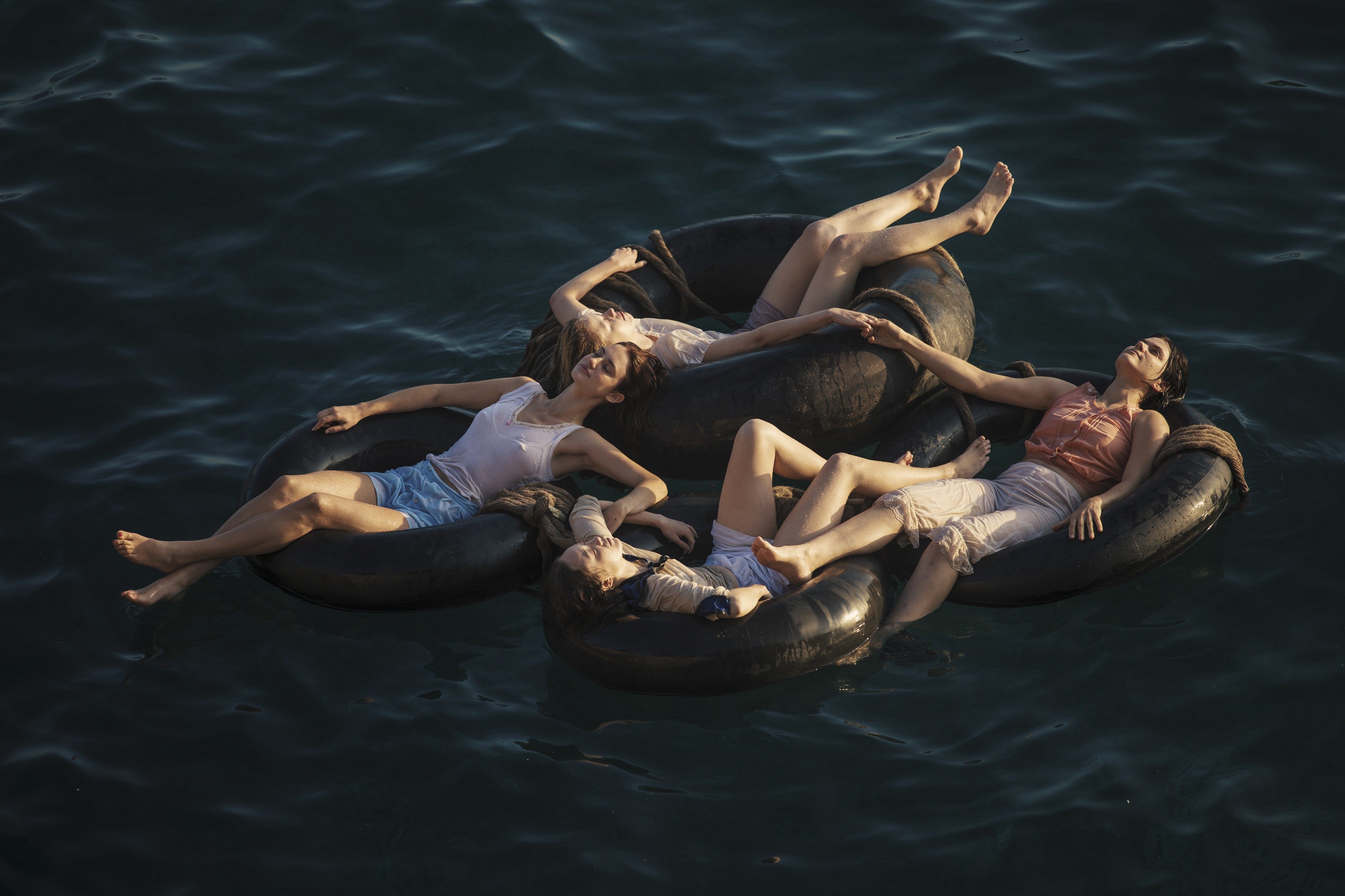 REVIEWED ON 1/6/2022  GRADE: C+