BOSTON STRANGLER
(director/writer: Matt Ruskin; cinematographer: Ben Kutchins; editor: Anne McCabe; music: Paul Leonard-Morgan; cast: Keira Knightley (Loretta McLaughlin), Alessandro Nivola (Detective Conley), Carrie Coon (Jean Cole), Cris Cooper (Jack Maclaine), Bill Camp (Commissioner McNamara), David Dastmalchian (Albert DeSalvo), Ryan Winkles (Daniel Marsh), Popy Cochrane (Det. DeLine), Morgan Spector (James McLaughlin); Runtime: 112; MPAA Rating: R; producers: Tom Ackerley/Josey McNamara/Michael A. Pruss/Ridley Scott/Kevin J. Walsh; Hulu; 2023)
"Even if getting fine performances by Keira and Carrie, and being correct on the social issues–it's bland and lacks suspense."
Reviewed by Dennis Schwartz

Director/writer Matt Ruskin ("Crown Heights"/"The Hip Hop Project") explores the many serial killings that took place in the 1960s in the Boston area. The true crime story was presented on screen many times before. Probably the best version was the 1968 movie that starred Henry Fonda and Tony Curtis, that showed the captured killer labelled as the Boston Strangler to be Albert DeSalvo-who posed as a handyman sent by the landlord, and was let in to the apartment by the soon-to- be woman vic. In that version the detectives did all the heavy-lifting and the women were only featured as vics.

This retelling of the notorious true-murder case takes a different tact. The two stars are the dogged newspaper journalists Loretta McLaughlin (Keira Knightley, Brit actress who has an acceptable Boston accent) and Jean Cole (Carrie Coon), whose investigation uncovered the clues that helped track down the killer and fight against a sexist newspaper way of doing things back then that also covered up the corrupt cops and greedy lawyers.

Loretta is married to a supportive husband (Morgan Spector). She is ambitious to do hard-hitting assignments instead of only working fluff lifestyle ones assigned to women, as was at the time the newspaper policy. Loretta reaches out to team up with her colleague Jean, who has the same thoughts as her about getting the same meaningful assignments the top men reporters get. Thereby the two investigate on their own and make revealing discoveries that their backward thinking grizzly editor (Chris Cooper) tries to stop from being printed, fearing he will be scorned in the industry for relying on women reporters, even if they are onto things that might solve the case before the authorities do.

The film sticks to the facts, which is good; but even if getting fine performances by Keira and Carrie, and being correct on the social issues–it's bland and lacks suspense.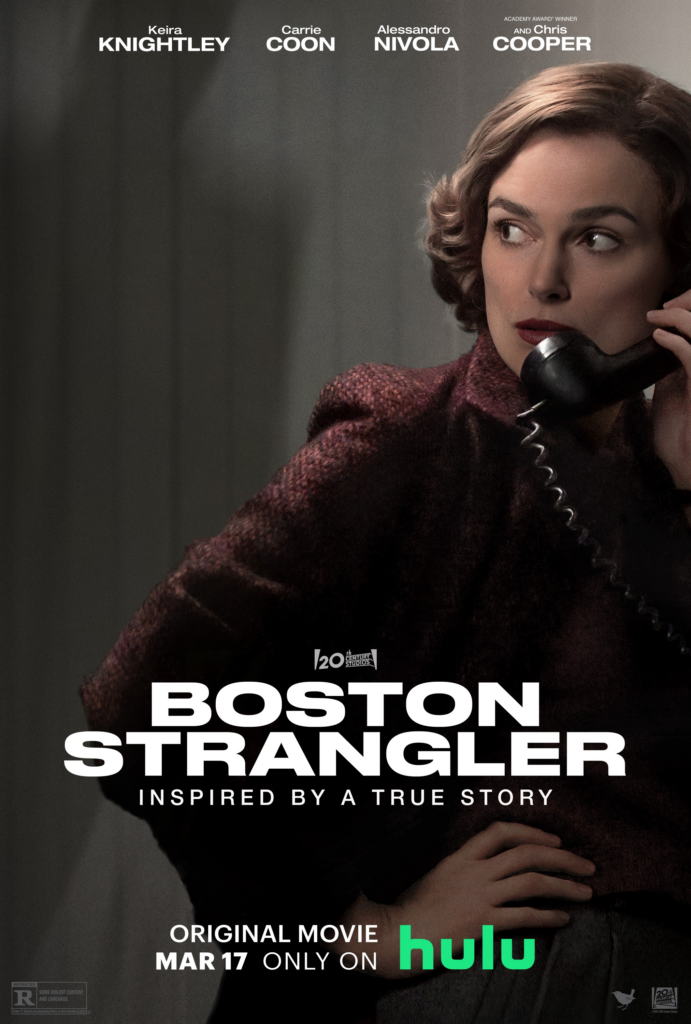 REVIEWED ON 3/22/2023  GRADE: B-