KNOCKING (KNACKNINGAR)
(director: Frida Kempff; screenwriters: from the novel by Johan Theorin/Emma Broström; cinematographer: Hannes Krantz; editors: Erika Gonzales, Erik Andersson; music: Martin Dirkov; cast: Cecilia Milocco (Molly) Albin Grenholm (Per), Ville Virtanen (Kaj) Krister Kern (Peter), Emil Alman (Police), Kristofer Kamiyasu (Doctor), Alexander Salzberger (Atif), Charlotta Åkerblom (Judith), Naida Ragimova (Yasmine), Bengt Braskered (Florist); Runtime: 78; MPAA Rating: NR; producer: Eril Andersson; Swedish Film Institute/Yellow Veil Pictures; 2021-Sweden-in Swedish with English subtitles)
"The psychological drama is striking as a mood piece because of Milocco's engaging performance."
Reviewed by Dennis Schwartz

Swedish filmmaker Frida Kempff  ("Winter Buoy"/"Bathing Micky") directs with a flare for shooting close-ups of the protagonist's horror at being alone. Emma Broström writes the screenplay as a minimalist venture. It;s adapted for the screen from the short story by Johan Theorin.

Molly (Cecilia Milocco) has a nervous breakdown after losing her lover in a drowning accident at the beach and is treated at a psychiatric hospital by a psychiatrist (Kristofer Kamiyasu), who soon releases her even though she's still doesn't feel right. At home, in her new high-rise apartment building, she's disturbed when trying to sleep by a constant knocking sound on the ceiling. But no one else in the building hears the knocking, so she tries to make the best of it by trying to ignore it. But Molly's nerves get worse and she now believes the person upstairs could be in danger from an attack. When she calls on him, he tells her he hears no noises. She still believes she's hearing the knocking and contacts the police. They treat her nice even though they refuse to act because of her mental history. While her neighbors don't believe her, and look at her as if she's crazy.

Molly thereby retreats to her safe place of dreams on a sunny beach, where she has her arms wrapped around another woman.

Nothing much else happens or gets resolved, but the psychological drama is striking as a mood piece because of Milocco's engaging performance. She makes her character a sympathetic and dignified figure, someone the viewer can identify with, who is seemingly at a critical point of her life and trying so hard to get it together.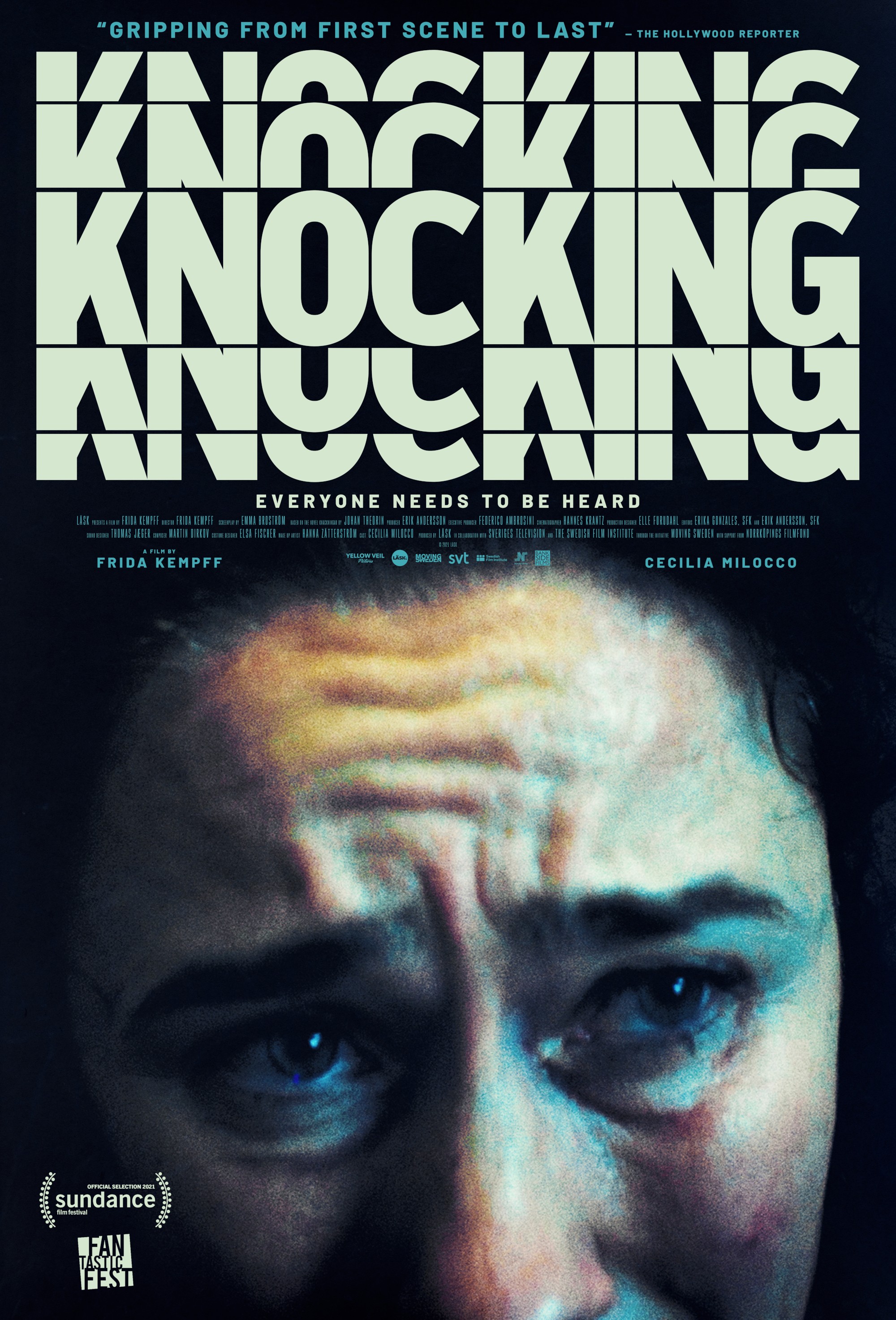 REVIEWED ON 10/18/2021  GRADE: B-