KINGS OF THE WORLD, THE
(director/writer: Laura Mora Ortega; screenwriter: Maria Camila Arias; cinematographer: David Gallego; editors: Gustavo Vasco/Sebastian Hernandez; music: Leonardo Heiblum; cast: Carlos Andrés Castañeda (Rá), Davidson Andres Florez  (Sere), Cristian David  Duque (Culebro), Cristian Campana (Winny), Brahian Sliven Acevedo (Nano); Runtime: 103; MPAA Rating: NR; producer: Cristina Gallego; Netflix; 2022-Colombia/Luxembourgh/France/Mexico/Norway-in Spanish with English subtitles)
"Colombia's satisfying Oscar entry into the international foreign film category."
Reviewed by Dennis Schwartz
Laura Mora Ortega ("Killing Jesus") is the writer-director of Colombia's satisfying Oscar entry into the international foreign film category.

It tells the story of the marginalized lives five young men live in the crime-ridden city of Medellin, as they are all homeless, under-educated and estranged from their families. They trek to the country to better their lives and get off the dangerous streets.

Bryan Andre, "Ra" (Carlos Andrés Castañeda) is 19, who hopes the rural land he inherited from his late grandmother in Nechi will provide shelter and opportunities for him and his homeless friends. They are Sere (Davidson Andres Florez), Culebro (Cristian David  Duque), Winny (Cristian Campana) and Nano (Brahian Sliven Acevedo).

Dialogue is sparse, as the tale is told mostly through its beautiful visuals by the cinematographer David Gallego.

It asks if having good friends who stick together enough to overcome their impoverished life.

It's the winning-drama from San Sebastian's Golden Shell.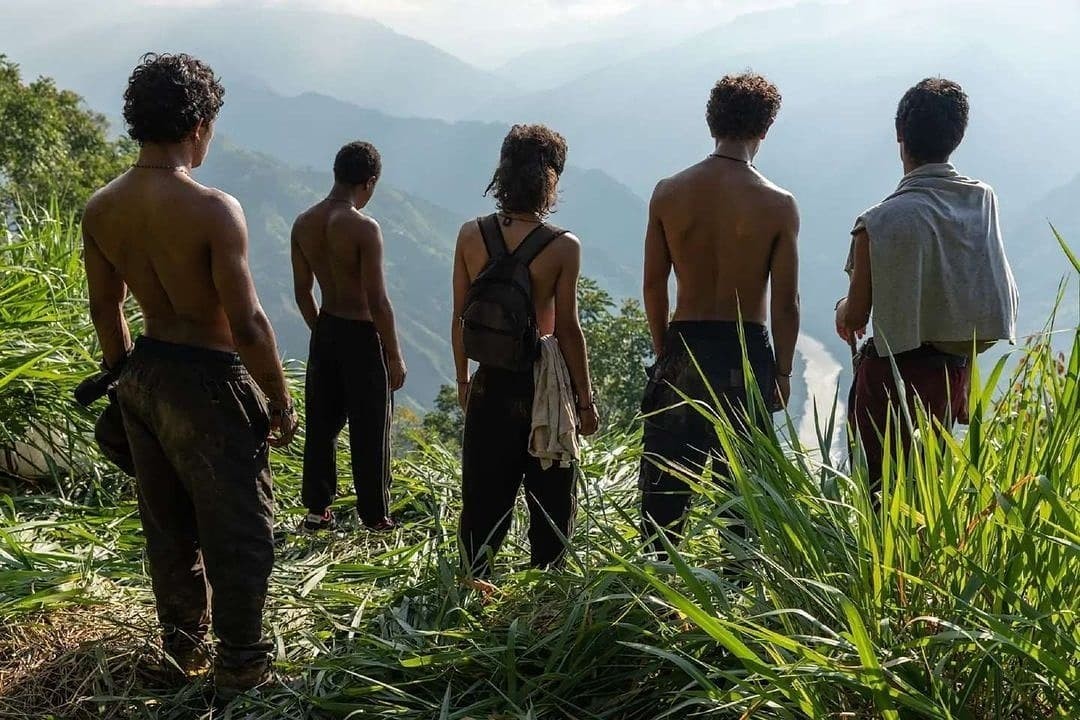 REVIEWED ON 1/12/2023 GRADE: B