KING RAT
(director/writer:Bryan Forbes; screenwriter: based on the novel by James Clavell; cinematographer: Burnett Guffey; editor: Walter Thompson; music:John Barry; cast: George Segal (Corporal King), Tom Courtenay (Lt. Robin Grey),  James Fox (Peter Marlowe), Patrick O'Neal (Top Sgt. Max),  Denholm Elliott (Lt. G.D. Larkin), John Mills (Col. George Smedley-Taylor), Hamilton Dyce (Chaplain Drinkwater)Patrick )'Neal (Max), John Warburton (The Commandant), Richard Dawson (Capt. Weaver), Joseph Turkel (Dino), James Donald (Dr. Kennedy), Dick Johnson (Pop), Leonard Rossiter (Major McCoy), Todd Armstrong (Tex), Sammy Reese (Kurt); Runtime: 134; MPAA Rating: NR; producer; James Woolf: Columbia Pictures; 1965-B/W)
"It did poorly at the box office even though most critics liked it."
Reviewed by Dennis Schwartz
A gripping fictionalized Japanese prison camp drama of survival during the last days of World War II in Singapore's Changi jail that houses 5,000 POWs. It's directed and written by Brit filmmaker Bryan Forbes ("Of Human Bondage"/"The Wrong Box") and is based on the best-seller novel by James Clavell. The black and white photography by cinematographer Burnett Guffey gives it its essential bleak look. The diverse group of English, American and Australian POWs make for a great character study film, but it's overlong at 134 minutes and suffered by having no women in the film. It did poorly at the box office even though most critics liked it.

The cynical, fast-talker, American Corporal King (George Segal), is the unscrupulous POW who makes shady deals with the Malaysian prison guards to give him comfort, a fresh look and his ability to take power away from the senior prison officers of the camp by getting his fellow prisoners items they need through bribery (like medical supplies) and getting them to work for him. Meanwhile everyone else looks emaciated and worn down.

The Brits all give fine performances. They include: Tom Courtenay as an up-from-the-ranks officer, Lieutenant Grey, who as the camp's provost marshal takes Segal to task; James Fox is the young soldier Peter Marlow, who comes under Segal's influence; John Mills is the camp's fair-minded, high-ranking officer, Colonel George Smedley-Taylor; James Donald as Dr Kennedy and Denholm Elliott as Larkin.

The film gets its title from one sequence in which the Segal character has his sycophants catch rats and breed them in a secret cellar so he can sell the meat to the hungry believing prisoners as "squirrel deer.

Though well-crafted and finely performed, it's still only a minor film that finishes a distant second to Billy Wilder's Stalag 17 (1953) when it comes to POW dramas. The episodic tale (filmed in Hollywood) fails to overcome its grimness and its dramatic limitations.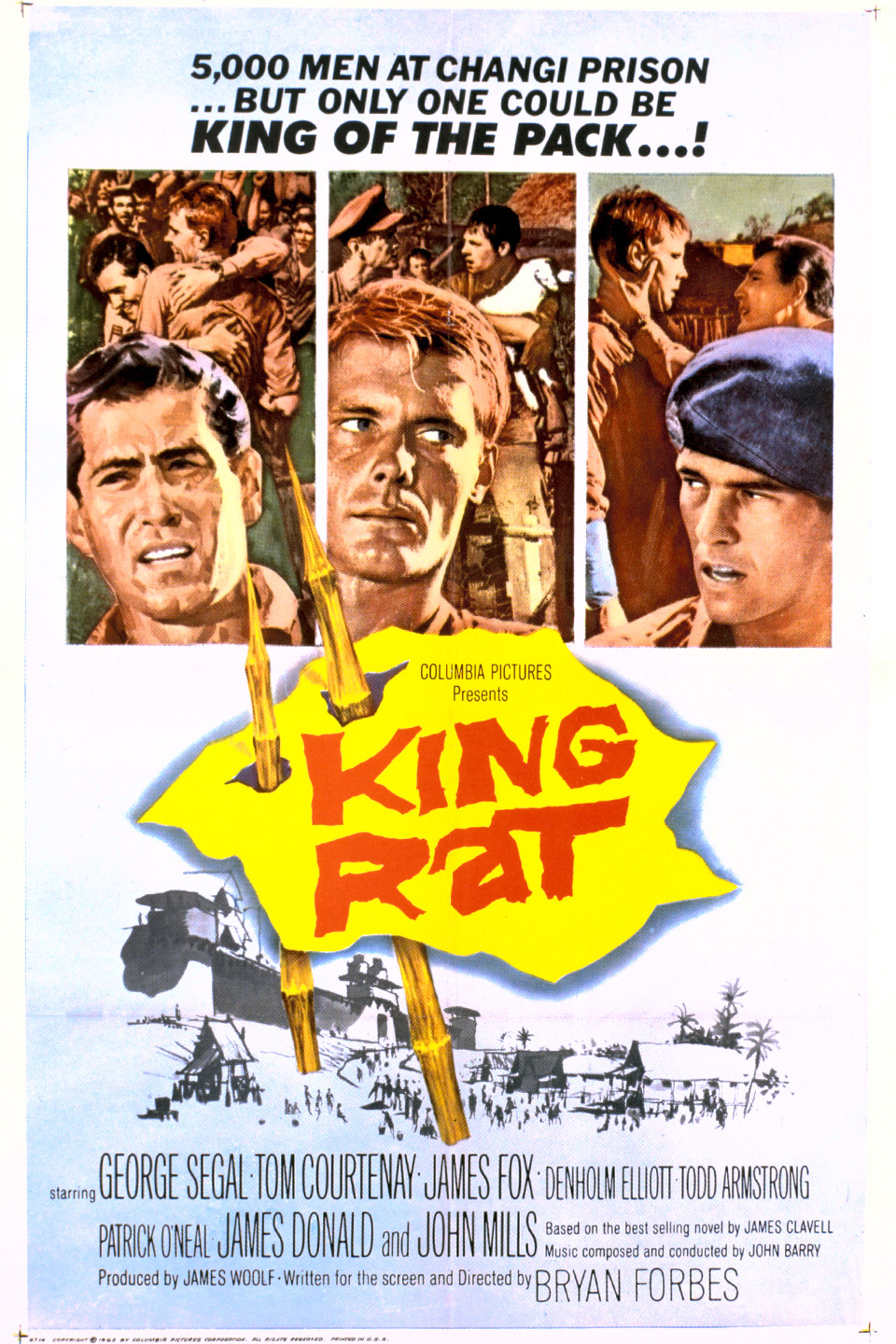 REVIEWED ON 1/13/2022 GRADE: B