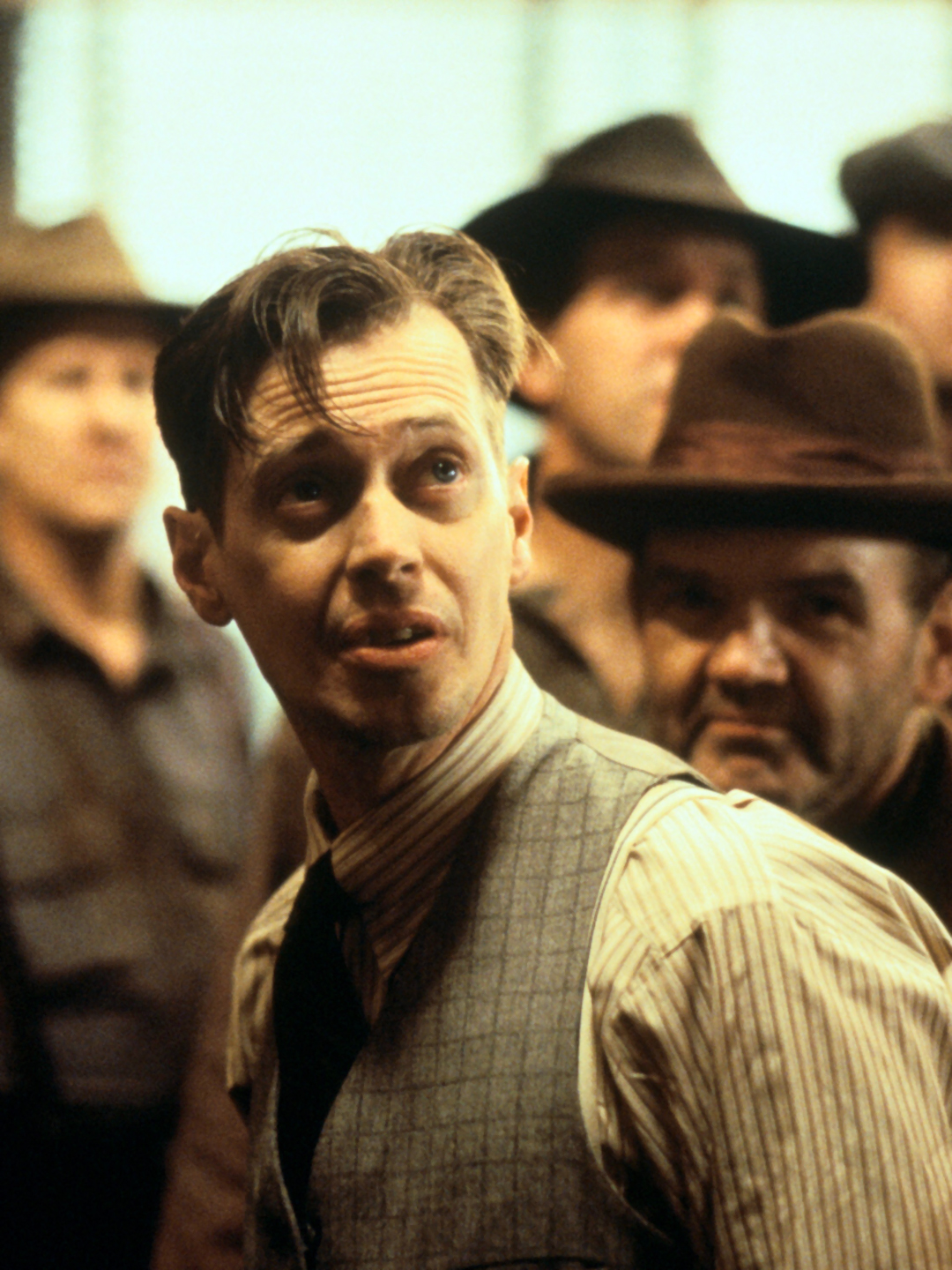 KANSAS CITY

(director/writer: Robert Altman; screenwriter: Frank Barhydt; cinematographer: Oliver Stapleton; editor: Geraldine Peroni; music: Hal Wilner; cast: Jennifer Jason Leigh (Blondie O'Hara), Miranda Richardson (Carolyn Stilton), Harry Belafonte (Seldom Seen), Michael Murphy (Henry Stilton), Dermot Mulroney (Johnny O'Hara), Steve Buscemi (Johnny Flynn), Brooke Smith (Babe Flynn), Jane Adams (Nettie Bolt), Martin Martin ("Blue" Green), A.C. Smith (Sheepshan Red), Joshua R
edman (Lester Young), Craig Handy (Coleman Hawkins), Ajia Mignon Johnson (Pearl Cummings), Jerry Fornelli (Tom Pendergast), Cal Pritner (Governor Park), Jeff Feringa (Addie), Albert J. Burnes (Charlie Parker); Runtime: 116; MPAA Rating: R; producer: Robert Altman; Fine Line Features; 1996)
"Altman looks back at his hometown in an unsentimental, hard-nosed way."
Reviewed by Dennis Schwartz
Robert Altman ("Nashville"/"Short Cuts") goes back to his hometown of Kansas City, Missouri, for this story of kidnapping, political corruption, and organized crime. Altman and co-writer Frank Barhydt handle the script. It's 1934 (Altman was nine at the time) and KC is a wide-open town for jazz, gambling and 'Boss' Tom Pendergast's corrupt Democrat machine that runs the state from the city. On election day, the Boss has his goons stuff the ballot box for the local vote by bringing in bums to vote many times under names taken from the cemeteries. Bartender Johnny Flynn (Steve Buscemi) is in charge of making sure every bum votes at least twice for the machine ticket. In the Negro Hey-Hey Club two jazz men, Lester Young and Coleman Hawkins, wow the audience as they offer dueling tenor saxophones. At the same time Pearl (Ajia Mignon Johnson), a 14-year-old pregnant black girl from the country, has come to stay in a safe-house to give birth but the white society ladies sponsoring her stay fail to show in time and she's rescued by a black teen, Charlie Parker (Albert J. Burnes), who takes her to the Hey-Hey Club to watch the dueling sax players–this will be the same Charlie Parker who later became the legendary great jazzman. But the film focuses on Blondie O'Hara (Jennifer Jason Leigh), who is concerned only about two things in life: being glamorous, a loyal gangster's moll and acting defiantly antisocial like her idol Jean Harlow is in her movie roles (unable to distinguish reality from fiction) and getting back her beloved petty thief husband Johnny O'Hara (Dermot Mulroney) who botched a robbery and is being held by the black crime boss. Johnny put on a blackface and robbed out-of-town Negro gambler Sheepshan Red of his money belt while he was in a cab going to the Hey-Hey Club, owned by legendary gambler and crime boss Seldom Seen (Harry Belafonte). After roughing up the black cabbie, Blue, who's on Seldom's payroll, Johnny is brought to the Hey-Hey Club. When the spunky Blondie tries to free him, saying all the stolen money has been recovered, she's unceremoniously tossed out of the club. Blondie then takes the place of her sister Babe Flynn (Brooke Smith), wife of bar owner Johnny Flynn, to do the nails of Mrs. Carolyn Stilton (Miranda Richardson), whose husband Henry (Michael Murphy) is a big wheel in the Democratic Party and is an adviser to President Franklin D. Roosevelt. Instead she kidnaps the laudanum addicted woman in the hopes that this will force her husband to use his political clout to bring back Johnny alive. What eventually happens is that the weak-willed hostage bonds with her low-class captor and in the end is able to get the upper-hand, as Boss Pendergast has his men help in the recovery efforts.
The many subplots and references to events are skimmed over in favor of focusing in on the quirky mannered performances of both Leigh (in an overstated performance) and Richardson (in an understated one) and their inflated melodramatic moments. Belafonte is scary as the raspy speaking sinister crime boss, who sees the whites as the problem not the solution. Though the rest of the country was mired in a Depression, under Pendergast's regime the city ironically flourished supposedly because gambling and organized crime was protected by the machine who got their slice of the pie.
Altman looks back at his hometown in an unsentimental, hard-nosed way, wondering out loud if one can sort through the events to ever find out if there's any way to heal the schism between classes and black and white America. The film was too lazily shot to dig too deeply into what remains under the surface, but despite its many failings it still has an hypnotic effect as it shines its light over that bawdy period of time and its wicked ways of conducting business.
REVIEWED ON 2/6/2006 GRADE: B