SHE IS LOVE
(director/writer: Jamie Adams; cinematographer: Jan Vrhovnik; editors: Amy Pettipher/Martina Zamolo; music: Chris Hyson; cast: Haley Bennett (Patricia), Sam Riley (Idris), Marisa Abela (Louise), Rosa Robson (Kate), Marika Hackman (Alice), Craig Russell (Frank); Runtime: 82; MPAA Rating: NR; producers: Sarah Gabriel/Marc Goldberg/Christian Mercuri; Brainstorm Media/Signature Films; 2022)
"The romantic film seems improbable."
Reviewed by Dennis Schwartz

Brit filmmaker Jamie Adams ("Venice at Dawn"/"Love Spreads") poorly helms this dull rom/com, with thinly drawn characters and a thin narrative.

While working for the weekend in Cornwall, England, the American TV executive Patricia (Haley Bennett) discovers she has checked in as the only guest in the same quaint hotel as the one managed by her ex-husband, Idris (Sam Riley), an alcoholic DJ who she hasn't seen for a decade. He is there with his new daffy aspiring actress girlfriend Louise (Marisa Abela).

The romantic film seems improbable and never comes to life. It's also tedious, and seems as if a second-rung made for TV film. Its highlight scene of Danny Boy sung by the again interested in each other inebriated former couple frolicking around in the B&B is a pip.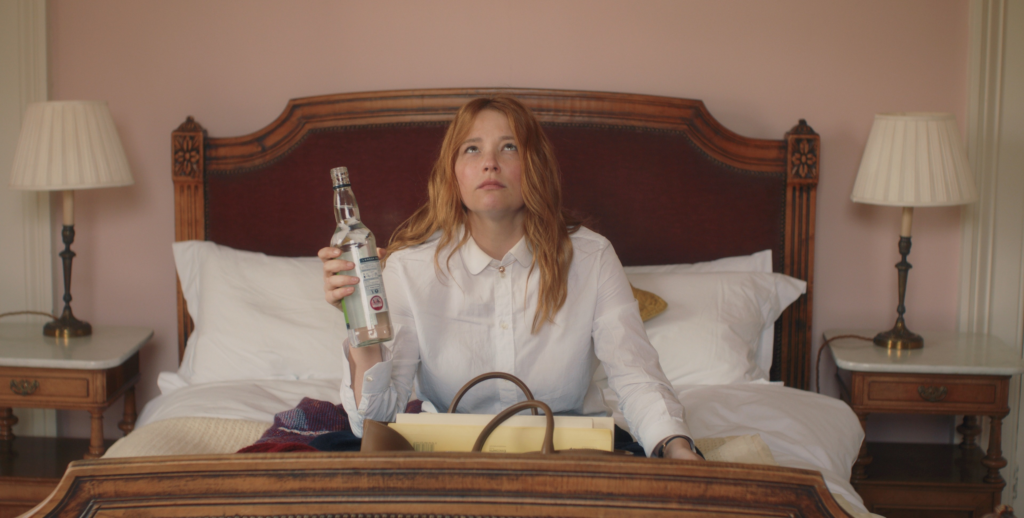 REVIEWED ON 3/26/2023  GRADE: C+