JULIET, NAKED
(director: Jesse Peretz; screenwriters: based on the novel by Nick Hornby/Tamara Jenkins/Evgenia Peretz/Jim Taylor; cinematographer: Remi Adefarasin; editors: Sabine Hoffman, Robert Nassau; music: Nathan Larson; cast:  Ethan Hawke (Tucker Crowe),  Chris O'Dowd  (Duncan), Rose Byrne (Annie),  Jimmy O. Yang(Elliot), Lily Newmark (Carly),  Lily Brazier (Ros), Ayoola Smart (Lizzie Crowe),  Azhy Robertson (Jackson Crowe), Johanna Thea (Rosie / Junior Doctor); Runtime: 98; MPAA Rating:R; producers: Albert Berger, Ron Yerxa, Barry Mendel, Judd Apatow, Jeffrey Soros; Lionsgate/Roadhouse Attraction; 2018)
"A funky but slight rom/com."
Reviewed by Dennis Schwartz

A funky but slight rom/com about a man's obsession with music, in a comedy that feels forced and unfunny. It's adapted to the screen by writers Tamara Jenkins, Evgenia Peretz and Jim Taylor from the 2009 novel by Nick Hornby. It's directed by Jesse Peretz ("One Idiot Brother"/"The Ex"), who offers rambunctious observations on a mid-life crisis among the featured one-dimensional Gen-X would-be artist set. The story reminds one of High Fidelity, as it should because that story was also written by Hornby. That's a film I liked even less than this one. The title is derived from the featured singer-songwriter's demo album title.

The story revolves around an unlikely threesome: a discontented and not too bright Brit named Annie (Rose Byrne), who runs an inn with her sister in Sandcliff, on the English seaside, they inherited from her father. Annie's live-in academic boyfriend Duncan (Chris O'Dowd), who is a nerdy cultural arts professor. And an American indie rocker, Tucker Crowe (Ethan Hawke), who lived a hedonistic life with many wives and kids he neglected until he disappeared in the mid-90s.

Annie's hero-worshipping boyfriend is obsessed with the has-been. Duncan thinks Tucker's 1993 album Juliet is a masterpiece, and manages a website dedicated to the obscure singer. When Annie posts a hateful review on his website forum, she receives feedback from Tucker saying he agrees with her. These e-mails allow the schematic narrative to have the three meet in person, where Tucker, a physical and mental mess, and Annie get it on romantically. Before this, the useless turd, Duncan has an affair while still with Annie.

It's a humanistic counter-culture movie of letting go of your past and moving on, of the younger generation establishing themselves in these changing complex times, of Gen-X nostalgia, fandom and of music that's meaningful to the soulful. But everything about is flat and there's not enough of an emotional kick from its unreal characters to get me stirred up by all its contrivances. It wastes a talented cast with its dispirited narrative.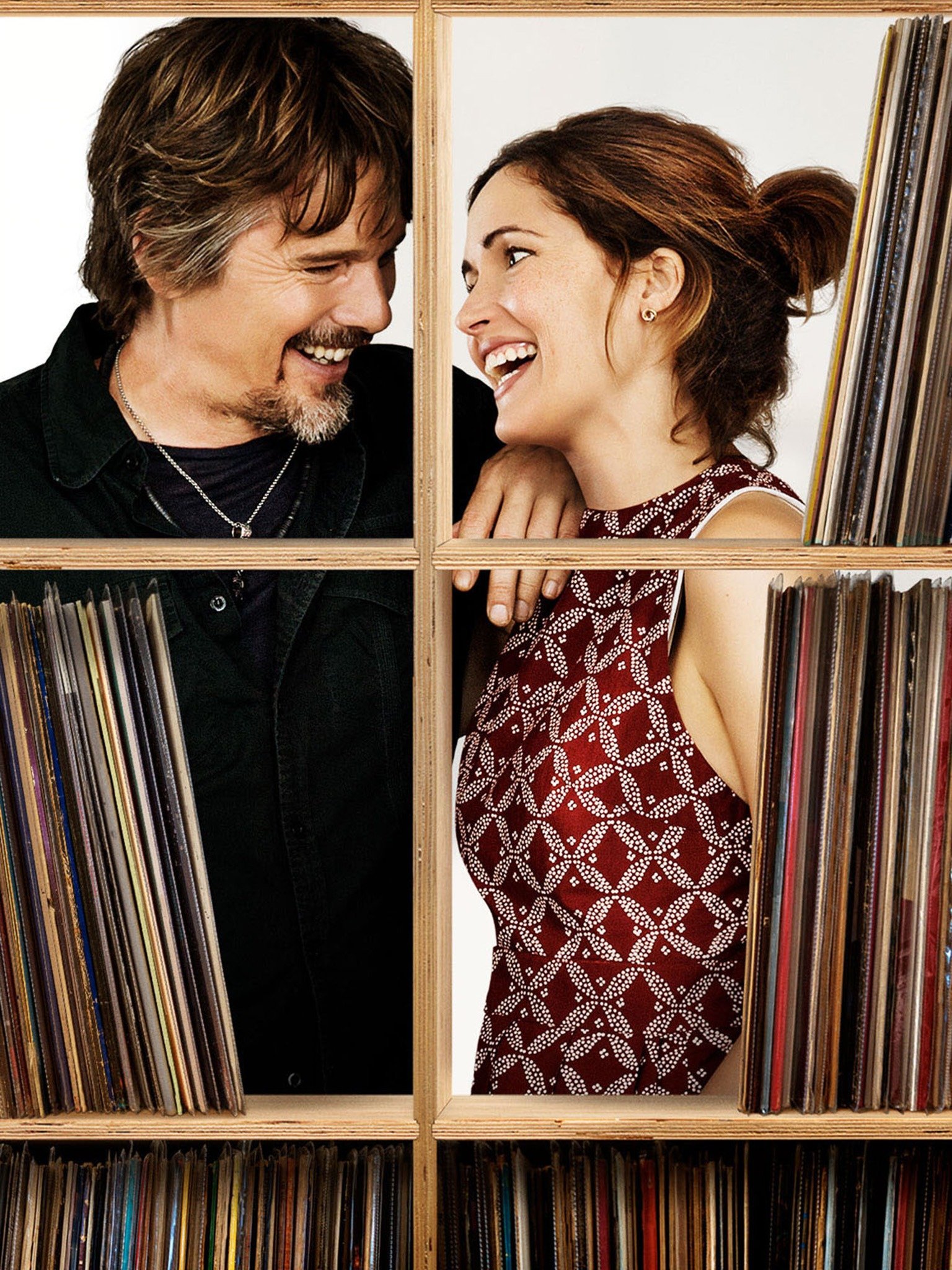 REVIEWED ON 9/3/2018 GRADE: C+