IT'S ONLY LIFE AFTER ALL
(director: Alexandria Bombach; cinematographers: Alexandria Bombach, Erick Stoll, J Bennett; editor: Alexandria Bombach; music: Lyrus Hung; cast: Emily Saliers, Winona LaDuke, Amy Ray; Runtime: 123; MPAA Rating: NR; producers: Jessica Devaney/Anya Rous/Kathlyn Horan; TinFish Films/Chicken and Egg Pictures; 2023)
"I think this film, though enticing, will interest only their fans."
Reviewed by Dennis Schwartz

An intimate and sincere musical documentary directed by Alexandria Bombach ("On Her Shoulders"/"Frame By Frame") on The Indigo Girls, Amy Ray (the dark-haired one) and Emily Saliers (the strawberry blonde one) of the Atlanta alt-folk/rock duo. The ladies speak their mind as they look back at things after first meeting in grammar school and later teaming up as a musical duo.  The meandering film's main appeal is what gets them to talk about their lengthy 40-year career (with hit albums in the late 1980s and early 1990s). After gigs in bars, they made it in the business with their break-out song "Closer to Fine" in 1989. The more ambitious Ray became the duo's driving force, as they became better known as one of the more risky political singing groups.

I think this film, though enticing, will interest only their fans.

Though never lovers, both singers were lesbians. The film brings out a lot of their self-hating, not enough of their music and I did not learn enough about them to say I know them much better after the film. They have been called bleeding hearts, who were often mocked for advocating their liberal causes by their ugly detractors. But what attracted me to them was their open-mindedness and willingness to say what they felt.

For the record, I liked their music without being a fan.

It played at the Sundance Film Festival.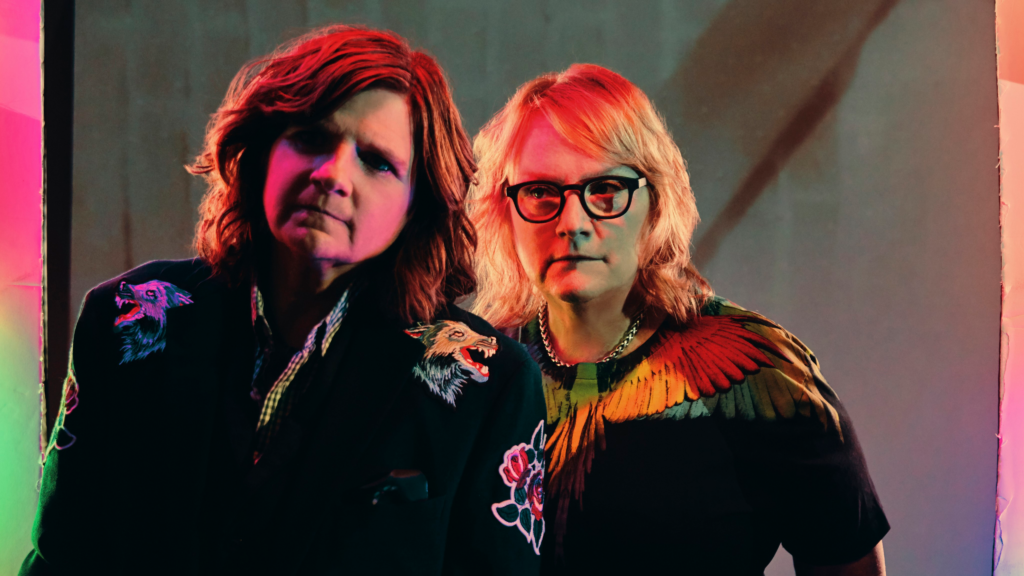 REVIEWED ON 6/18/2023  GRADE: B