IT!
(director/writer: Herbert J. Leder; cinematographer: Davis Boulton; editor: Tom Simpson; music: Carlo Martelli; cast:  Roddy McDowell (Arthur Pimm),  Jill Haworth (Ellen Grove), Paul Maxwell (Jim Perkins), Aubrey Richards (Prof. Weal), Ernest Clark (Harold Grove), Oliver Johnston (Curator Trimingham), Ian McCulloch (Wayne), Alan Sellers (Golem of Prague); Runtime: 96; MPAA Rating: NR; producer: Herbert J. Leder; Warner Home Video; 1967-UK/USA)
"It's a horrible rendition of the Jewish legendary Golem story."
Reviewed by Dennis Schwartz
Herbert J. Leder ("The Candy Man"/"Pretty Boy Floyd") in a so-so way directs this horror tale based on his story. It's about Arthur Pimm (Roddy McDowell), a mama's boy, living with mom's mummified remains at his childhood home. He works as a museum assistant curator (think Psycho's Anthony Perkins playing Norman Bates!), to his curator boss (Ernest Clark), who out of curiosity brings an ancient stone statue to life that's on display in his London museum. It results in disastrous consequences.
Warning: spoiler alert.

Pimm reads the inscription on the mysterious statue and learns it's the Golem of Prague (Alan Sellers)- a 16th century religious object of protection created by Rabbi Judah Loew. Learning how to manipulate it by telepathy, he uses it as tool for his wild desires. In the process he kills a few people (including his boss in a museum warehouse fire) and brings down the London Bridge.

The military believes only an atom bomb will destroy it (which seems absurd), but the creature averts the bomb by walking off unharmed into the sea.

It's a horrible rendition of the Jewish legendary Golem story.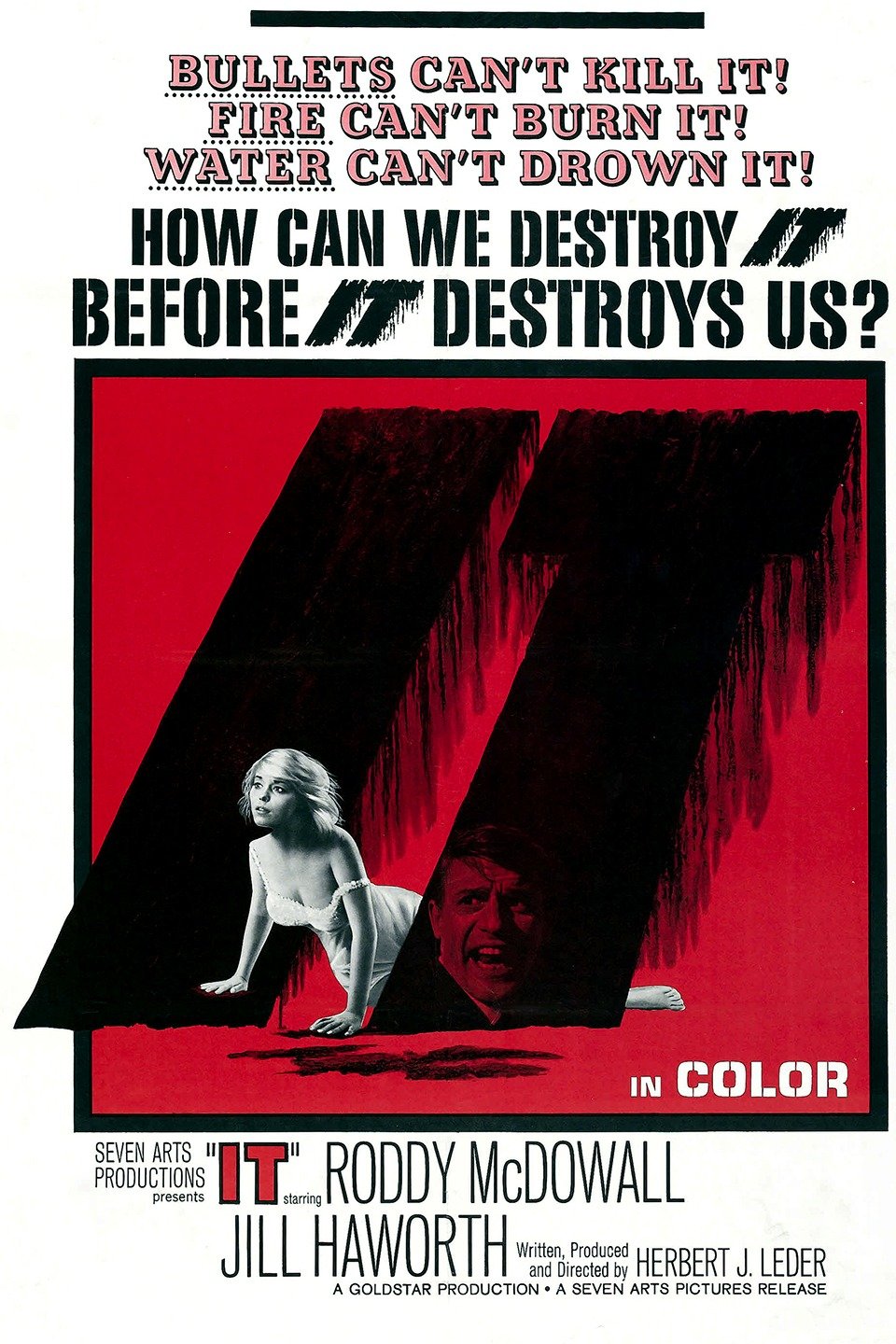 REVIEWED ON 11/2/2022  GRADE: C+