IMPOSSIBLE, THE
(director: J.A. Bayona; screenwriter: Sergio G. Sanchez; cinematographer: Oscar Faura; editors: Elena Ruiz/Bernat Vilaplana; music: Fernando Vlazquez; cast: Naomi Watts (Maria), Ewan McGregor (Henry), Tom Holland (Lucas), Samuel Joslin (Thomas), Geraldine Chaplain (Old Women), Johan Sundberg (Daniel), Sonke Mohring (Karl), Oaklee Pendergast (Simon), Marta Etura (Simone); Runtime: 114; MPAA Rating: PG-13; producers: Belen Allenza, Alvaro Augustin, Ghislain Barrois, Enrique Lopez Lavigne; Summit Entertainment; 2012)
"Rare disaster film not a disaster."
Reviewed by Dennis Schwartz

Spanish director J.A. Bayona ("The Orphanage"/"Society of the Snow") helms in an intimate way this true story disaster film–one of the better disaster films (based on the true story of a family from Spain). It's the rare disaster film not a disaster.

It relates to the nightmare of a wealthy Brit family of five — the doctor mother Maria (Naomi Watts) and businessman father Henry (Ewan McGregor, and their three sons, the oldest Lucas (Tom Holland) and younger ones Thomas (Samuel Joslin) and Simon (Oaklee Pendergast) —  as they undergo immense tidal waves when on their winter holiday and are celebrating Christmas while staying at a hotel beach bungalow on Khao Lak in Thailand, as the powerful 2004 Indian Ocean tsunami hits.

The Asian tsunami struck on Dec. 26, 2004. It killed almost a quarter-million people in 14 countries that were on its path.

This is the tense story of how the terrified family managed to survive, even as they got separated. Maria was with the brave Lucas, while Henry was with the adolescent boys.


It offers a compelling depiction of the tsunami devastation, and shows how Maria is repeatedly submerged under the rushing water but despite her pain fights with Lucas in tow to reach a hospital. Then Maria locates the missing family members amid the area teeming with refugees and unidentified corpses.

It also shows the kindness of strangers helping those in trouble during the storm.

It's expressively written by Sergio G. Sanchez and brilliantly shot by Oscar Faura.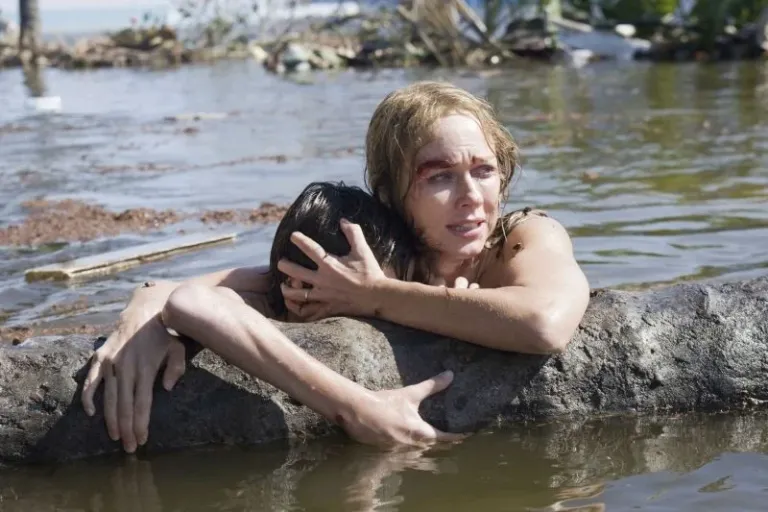 REVIEWED ON 8/6/2023 GRADE: B+