I'M TOTALLY FINE
(director: Brandon Dermer; screenwriters: Alisha Ketry/story by Dermier & Ketry cinematographer: Wojciech Kielar; editor: Andrew Wilsak; music: Danny Webber; cast: Jillian Bell (Vanessa), Natalie Morales (Jennifer), Harvey Guillen (DJ Twisted Bristle), Alisha Ketry (Caterer 1), Seth Farley (Caterer 2), Blake Anderson (Eric); Runtime:  83; MPAA Rating: NR; producers: Jonas Dolkart/Kyle Newacheck; Decal/RKM Studios; 2022)
"Just a lot of hokum, not worth a damn."
Reviewed by Dennis Schwartz


First timer feature film director Brandon Dermer, a former music video director, helms this quirky and slight science-fiction dramedy on grief and healing from a story he wrote with Alisha Ketry. It can't arouse much of an emotional impact and has only a few laughs, but Dermer shows us some talent in handling the actors and in being imaginative.

When Jennifer (Natalie Morales) the business partner of Vanessa (Jillian Bell) suddenly dies, she retreats for a weekend of solitude in the rented house where the death occured. The business partners were giving a party there to celebrate their success. An intrusion comes by way of a pushy caterer (Seth Farley), who tells Jennifer it's too late to cancel, so the place is filled with the decorations previously ordered.

In the morning, Vanessa confronts her deceased friend who is now miraculously alive. But is told that she's her lookalike, an ET, who stowed away in Jenny's body and absorbed all her memories.

It's a crazy premise, one that's not possible for me to follow, even if the film is well acted and written. But I still found it to be just a lot of hokum, not worth a damn.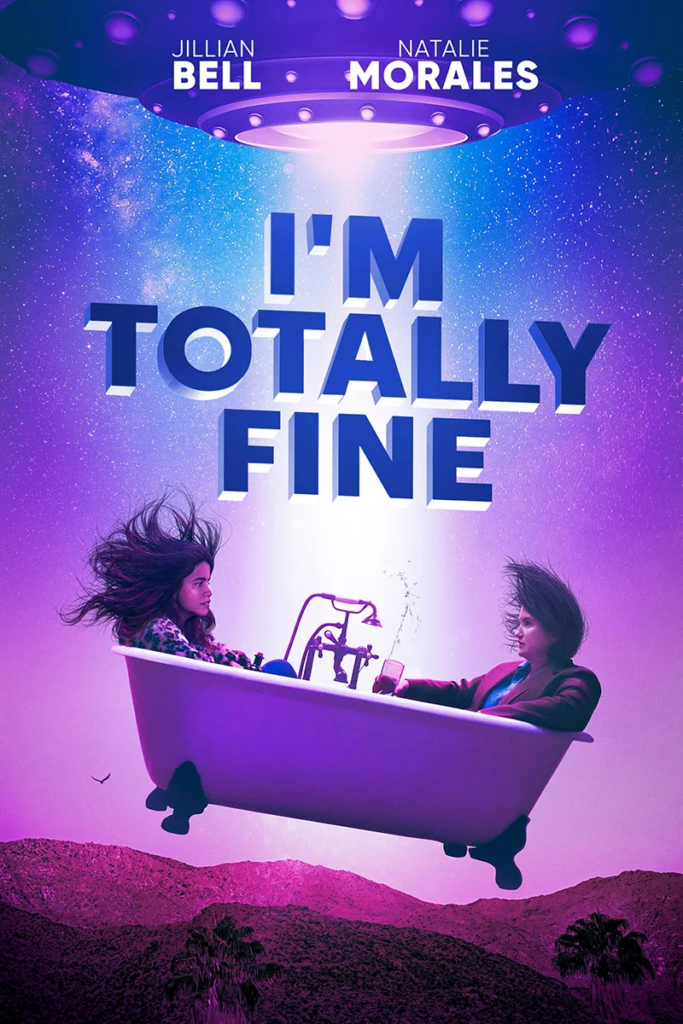 REVIEWED ON 12/29/2022  GRADE: C