I'M CHARLIE WALKER
(director/writer: Patrick Gilles; cinematographer: Bill Holshevnikoff; editor: Joel Viertel/Morgan Pritchard; cast: Dylan Baker (Mr. Bennett), Mike Colter (Charlie Walker), Safiya Fredericks (Ann Walker), Mark Leslie Ford (Mr. Sharpe), Emma Caulfield Ford (Fran), Steven Wiig (Dan Wallace), Monica Barbaro (Peggy), Carl Lumbly (Willie), Greg Cipes (Zephyr), Ron Roggé (Mr. Santini), John Charles Meyer (Bill), Travis Johns (Red McNulty), Boots Riley (Bartender Ray), Willie Brown (), Lyle Kanouse (Chuck White); Runtime: 78; MPAA Rating: NR; producers; Charlie T. Walker, Mike Regen, Patrick Gilles: SHOUT! STUDIOS; 2022)
"The film doesn't work that well because both the story and the acting are strained."
Reviewed by Dennis Schwartz

An uneven low-budget drama directed and written by Patrick Gilles ("Olive"). In the film's beginning, it tells us it's based on a true story about a major oil tanker spill in the San Francisco Bay, when two oil tankers from Tower Oil collide, in 1971, leaking 800,000 gallons of oil. Charlie Walker (Mike Colter), the small-time ambitious Black trucking and construction entrepreneur, was awarded by a government contractor the lucrative clean-up of Stinson Beach contract. The greedy corporate executives of the oil company and its unctuous CEO, Mr. Bennett (Dylan Baker), do whatever they can to make Charlie's life miserable, as they act like racists and along with the white trucker's union try and take away his contract.

In the end credits, it then ignores what it said in its beginning about being a true story to instead tell us that "All characters and events in this film, even those based on real individuals, are completely fictional."

Charlie, served time in the 1980s, and works hard to save the beach by making deals, getting the hippies to help him and staving off the institutional racism aimed at keeping him from  performing well.

Charlie's smart loyal wife Ann (Safiya Fredericks) narrates, and tells us how cool, brilliant and cunning her hubby is.

In the end, the oil company needed every truck it could get for the clean-up and couldn't afford to dismiss him.

The film doesn't work that well because both the story and the acting are strained (except for the vibrant performance by Colter, playing the fictionalized version of the real Walker, who does the best he can with the poor material he's given to work with).

Charlie Walker deserves a better and a more honest film about his success story.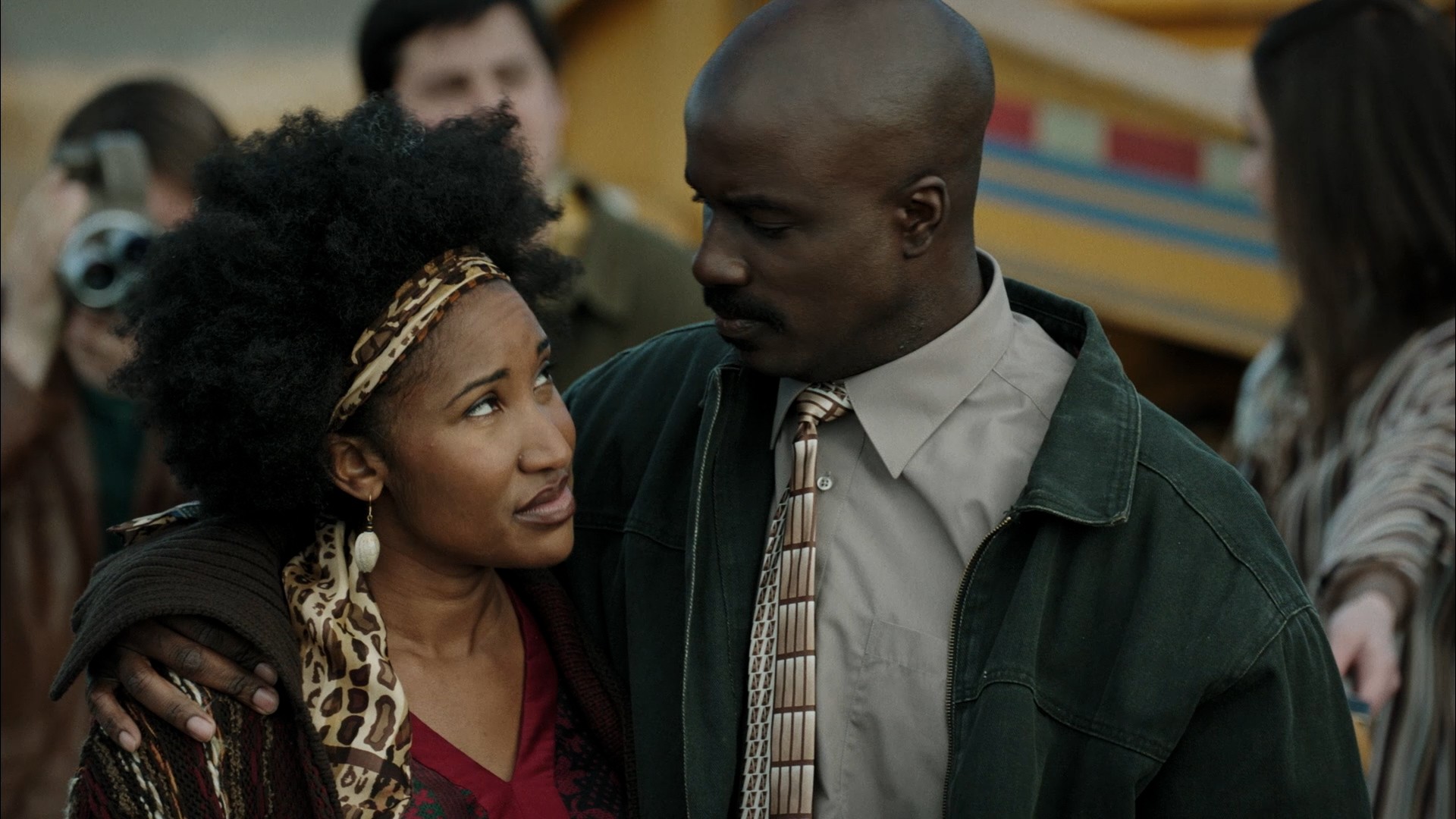 REVIEWED ON 6/23/2022  GRADE: C+