HYPOCHONDRIAC
(director/writer: Addison Heimann; cinematographer: Dustin Supencheck; editor: Mike Hugo; music:Robert Allaire; cast: Zach Villa (Will), Paget Brewster (Dr. Sampson), Devon Graye (Luke Blossom), Madeline Zima (Mom), Yumarie Morales (Sasha), Marlene Forte (Blossom), Ian Inigo (Will at 12), Adam Busch (Dr. Rosenstein), Michael Cassidy (NP Chaz), Peter Mensah (Dr. Jensen), Debra Wilson (Dr. Miller), Chris Doubek (Dad); Runtime: 96; MPAA Rating: NR; producers: Bay Dariz, John Humber; XYZ Films; 2022)
"Addison uses the traumatic parts of his life to give it the look of farce."
Reviewed by Dennis Schwartz

The oddball horror film, a tale laced with supernatural images and a paranoid main character, is the directorial debut of director/writer Addison Heimann (who is part white and part Puerto Rican). It has its moments when it shines but still is disappointing because it fails to fully commit to the mental health issues it raises of a man slowly losing his mind, and never becomes compelling enough or well-executed for us to deeply care about our suffering protagonist. Addison uses the traumatic parts of his life to give it the look of farce.

In its opening, it tells us it's "based on a real breakdown."

It turns into a character study of Will (Zach Villa, whose character is part white and part Mexican), who is dealing with trauma from his  bipolar mother (Marlene Forte), and the horrible memory of her trying to choke him to death as a 12-year-old (played by Ian Inigo). It tells us in a flashback that his unhelpful white father (Chris Doubek) never comes to his aid. Throughout his youth Will's crazed mom tries to harm him and was institutionalized for that. Some 18 years later as a young adult, mom appears to Will in overwrought hallucination sequences, or as the unpleasant voice heard on a voicemail. He also regularly sees monsters resembling her, who try to get him to harm himself.

On the good side of things, Will has a job as a potter he likes, gets off on peyote, and is into a satisfying and loving gay romance with his roommate boyfriend Luke (Devon Graye).

But Will's facing some serious health issues not resolved by tests from his doctors, such as dizziness, pain in the limbs, and nausea. He also at this time alarmingly keeps seeing a person sporting a wolf costume.

We frighteningly see the horror visuals Will must endure, but the minimalist story is enigmatic—not making it clear if his horror story is real or imagined. Will's breakdown seems confusing.

The doctors (being the butt of the jokes for being so smug and full of it) think the problem is stress (with his illnesses not real but seeming to be real because he's a hypochondriac). The screwed-up Will falsely thinks he has Lou Gehrig's Disease or Multiple Sclerosis.

The cinematographer (Dustin Supencheck) photographs some great kaleidoscope imagery to freak you out, as it takes some of the sting out of the depression and lets some fresh air into such a downer.

Though it tries to touch base with real mental health problems, the only things that seemed to work well was its peculiar comedy bits and how unsettling it was.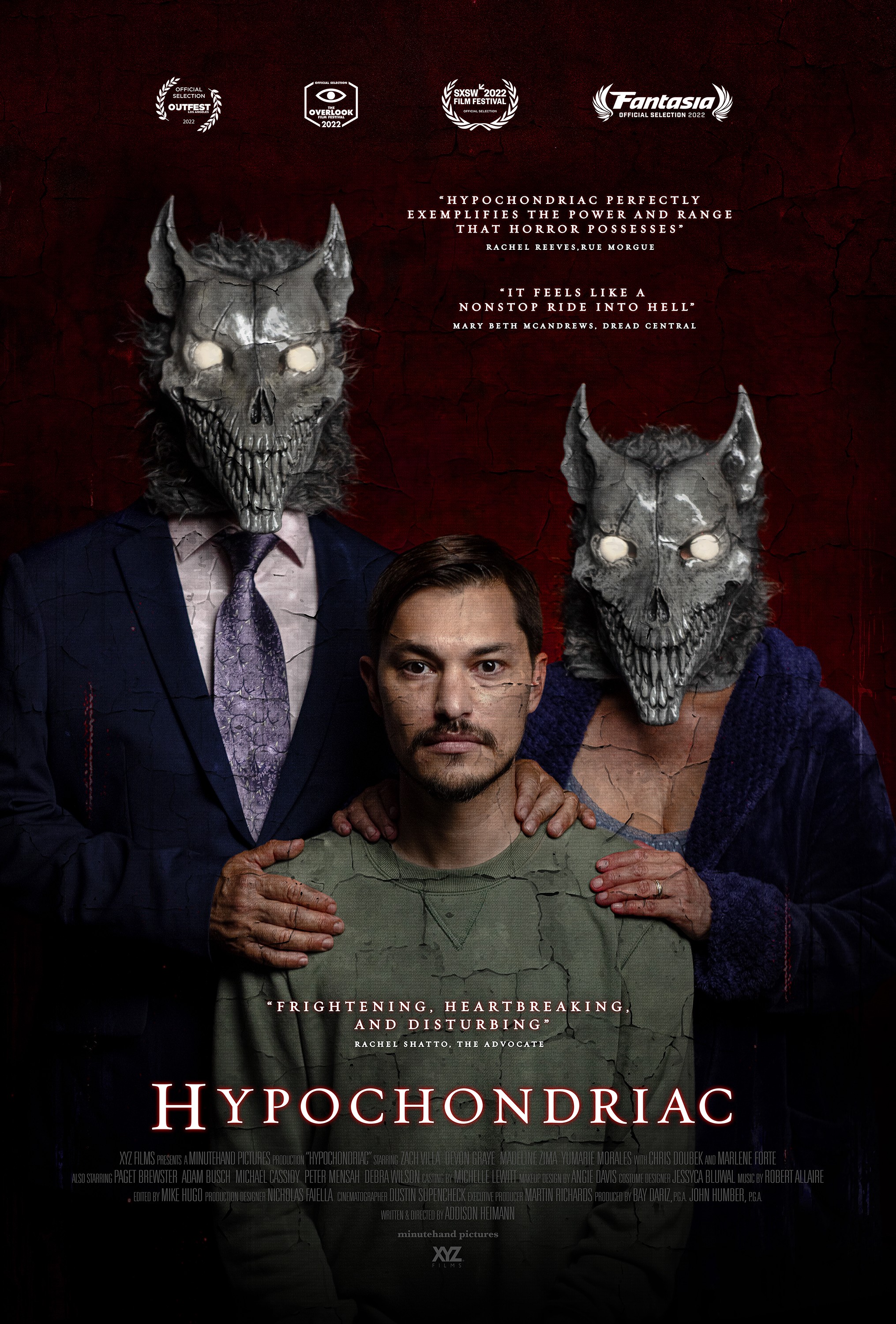 REVIEWED ON 7/30/2022 GRADE: C+