NIGHT RAIDERS
(director/writer:Danis Goulet; cinematographer: Daniel Grant; editor: Jorge Weisz; music: Moniker; cast: Elle-Máijá Tailfeathers(Niska), Brooklyn Letexier-Hart (Waseese), Alex Tarrant (Leo), Amanda Plummer (Roberta), Gail Maurice (Ida), Violet Nelson (Somonis); Runtime: 97; MPAA Rating: NR; producers; Georgina Allison Conder, Paul Barkin, Ainsley Gardiner, Chelsea Winstanley, Tara Woodbury: Alcina Pictures; 2021-Canada/N.Z.-in Cree & English)
"A mainly Indian ensemble cast nails it."

Reviewed by Dennis Schwartz

In her first feature as director, filmmaker Danis Goulet gives us a bold sci-fi film. It's an indigenous story with a feminist point of view.

As a result of a civil war in the near future between between the power holding Emerson state and the free people refusing assimilation, the fascist in the former group win. Thereby the indigenous minors from the latter state are removed from their families and are brainwashed to serve only the one country.

Niska (Elle-Máijá Tailfeathers) and her daughter Waseese (Brooklyn Letexier-Hart ) have not been caught for six years by living off the grid in the forest. But a bear trap badly injures Waseese and to get medical aid before an infection sets in and it's too late, she's surrendered to the state's Academy.

Heartbroken over her daughter and other captive indigenous people, Niska plots to rescue on a night raid all the children. She believes her rescue mission will fulfill a prophesy she learned about from the tough-minded Cree woman Ida ( Gail Maurice ), the leader who is at the raiders' encampment.

A mainly Indian ensemble cast nails it.

It's the first Canadian/New Zealand Indigenous co-production.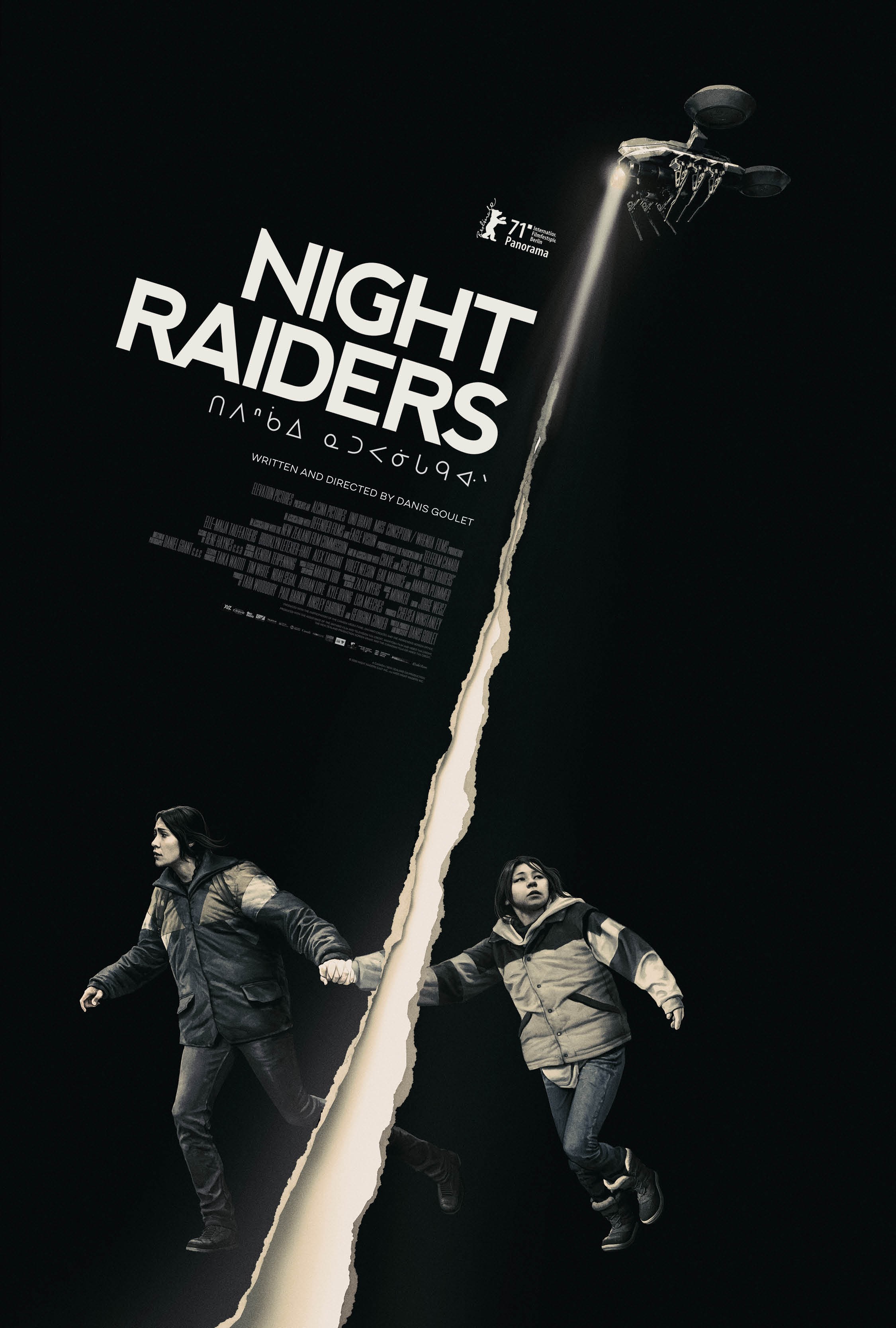 REVIEWED ON 9/18/2021  GRADE: B