HUNT (HEONTEU)
(director/writer: Lee Jung-Jae screenwriter: Jo Seung-Hee; cinematographer: Moe-gae Lee; editor: Sang-beong Kim; music: Cho Young-wuk; cast:Jung Man-sik (Agent Yang), Lee Jung-jae (Park Pyong-ho), Jung Woo-sung (Kim Jung-do), Jeon Hye-jin (Ju-Kyung), Heo Sung-tae (Jang Cheol-seong), Go Youn-jung (yoo-jun), Kim Jong-soo (Ahn); Runtime: 131; MPAA Rating: NR; producer: Lee Jung-Jae; Artist Studio/Magnet releasing; 2022-S. Korea-in Korean with English subtitles)
"Mired in a labyrinthine plot, the action flick races from one action sequence to another like a chicken without a head."
Reviewed by Dennis Schwartz
Making his so-so directing debut in this '80s-set espionage South Korean action thriller is the Squid Game South Korean actor Lee Jung-Jae. The spy film comes with double and triple crosses, exploding cars and can be viewed as a primer for South Korean history in the 1980s if it wasn't so muddled.

After a high-ranking North Korean official requests asylum, KCIA Foreign Unit chief Park Pyong-ho (LEE Jung Jae) and Domestic Unit chief Kim Jung-do (JUNG Woo Sung) must track down a North Korean spy, known as Donglim, who has become embedded within their agency. When the spy starts spilling the beans, both departments are investigated by each other.

Mired in a labyrinthine plot, the action flick races from one action sequence to another like a chicken without a head.

Adding to the plot confusion is when a plot to assassinate the repressive South Korean president is thrown in and so is the threat of a sudden North Korean invasion. It magnifies an undercurrent of popular unrest in the country, adding to the tension. There's also sadistic torture scenes that made for an unpleasant viewing experience.

The gist of the film shows the tension that develops between the two heads, Park and Kim, each afraid of being accused as a possible traitor.

It leads to a violent and twisty big climax that makes little narrative sense. This over-the-top conspiracy theory thriller is a bombastic political film that tries to set the record straight about what happened on Oct. 26, 1979, when South Korean president Park Chung-hee was assassinated by the chief of the Korean Central Intelligence Agency — a coup that ended the autocrat's 16-year reign of corruption and scandal. 


But, the bad news is that the new leader turned out to be an even worse despot.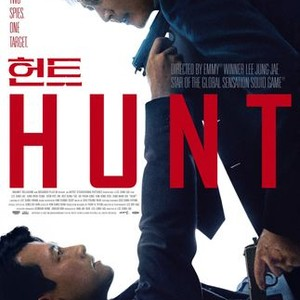 REVIEWED ON 11/16/2022  GRADE: C+