HOW TO HAVE SEX
(director/writer: Molly Manning Walker; cinematographer: Nicolas Canniccioni; editor: Fin Oates; music: James Jacob; cast: Mia McKenna-Bruce (Tara), Lara Peake (Skye), Shaun Thomas (Badger), Laura Ambler (Paige), Samuel Bottomley (Paddy), Enva Lewis (Em), Daisy Jelley (Gemma); Runtime: 98; MPAA Rating: NR; producers: Ivana MacKinnon/Emily Leo/Konstantinos Kontovrakis; Film4/BFI/Mubi; 2023-UK/Greece)
"A vigorous and provocative film on sexual consent."
Reviewed by Dennis Schwartz

Molly Manning Walker is a London-based cinematographer turned director, whose debut feature is a vigorous and provocative film on sexual consent. It's well-acted, especially by its star Mia McKenna-Bruce, and makes an authentic statement, without the usual cliches for teen party films.

Molly's film begins as a freewheeling party film about three English best friend girls, the teenagers-Tara (Mia McKenna-Bruce), Paige (Laura Ambler) and Skye (Lara Peake)-on a school spring break party-time holiday in the party town of Malia, Crete. But things turn dark when another Brit tourist, an older, ass-hole, hot guy hedonist (Samuel Bottomley), steals the shy virgin Mia from his good-natured but goofy mate (Shaun Thomas) and has consensual sex with the inebriated Mia (who was determined to bust her cherry on the vacation). But this experience turns out to be a bad one, that leaves her pained and ashamed–but nevertheless, all the wiser.

The film puts together some funny moments before the vacation sours, as it becomes in the end a perceptive but shocking coming-of-age film about these Gen Zers.

It played at Cannes.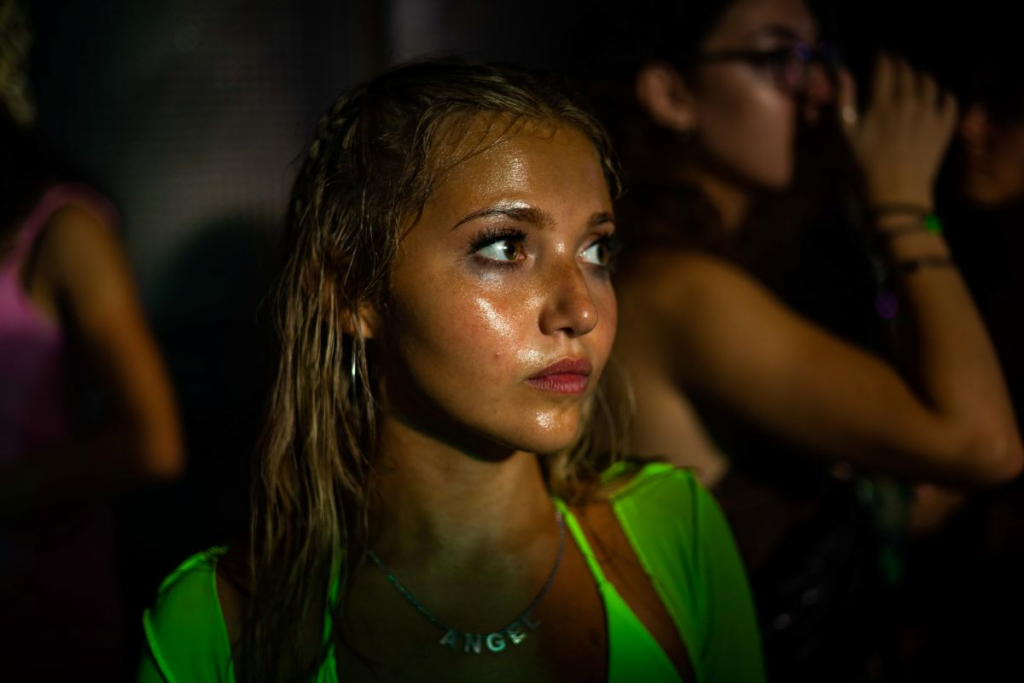 REVIEWED ON 6/10/2023  GRADE: B+