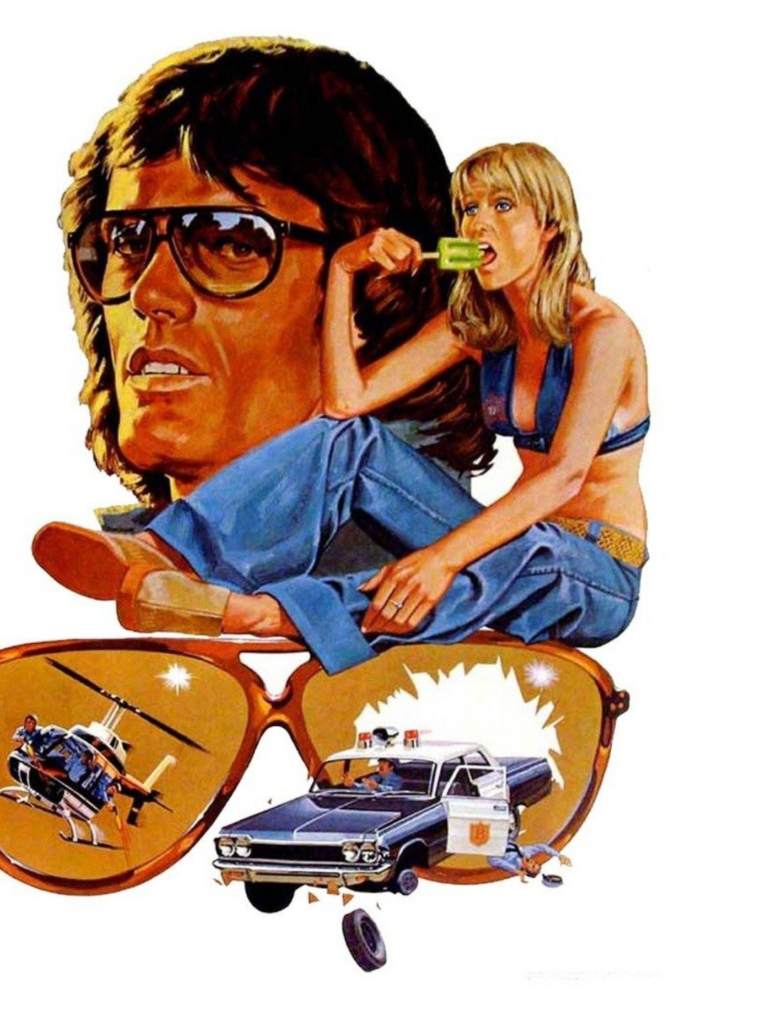 DIRTY MARY, CRAZY LARRY
(director: John Hough; screenwriters: Leigh Chapman/Antonio Santean/from the novel "The Chase" Richard Unekis; cinematographer: Mike Margulies; editor: Christopher Holmes ; music: Jimmie Haskell; cast: Peter Fonda (Larry Rayder), Susan George (Mary), Vic Morrow (Franklin), Adam Rourke (Deke Sommers), Kenneth Tobey (Donahue), Eugene Daniels (Hank), Lynn Borden (Evelyn), Janear Hines (Millie), Roddy McDowall (George Stanton); Runtime: 93; MPAA Rating: NR; producer: Norman T. Herman; Anchor Bay; 1970)


"I'd write this one off as a film wreck."
Reviewed by Dennis Schwartz
A wretched B road movie helmed by John Hough("Sudden Terror"/"Treasure Island"/"Escape From Witch Mountain"). Writers Leigh Chapman and Antonio Santean adapt it from the novel "The Chase" by Richard Unekis.
A pair of under-achieving partners on the NASCAR circuit, the race driver Larry Rayder (Peter Fonda) and his mechanic Adam Rourke (Deke Sommers, rob $150,000 from a supermarket store manager, Stanton (Rodney McDowall), and use it to buy a top-line race car. On the California highways, the speeders draw the attention of a cop in a helicopter (Vic Morrow). On the road they pick up the slutty groupie Mary (Susan George) and in the slight story try to elude the police in a wild chase.
Filled with banal dialogue, but great stunt riding sequences, beautiful shots of California scenery and Fonda still living off his Easy Rider image.
I'd write it off as a film wreck. 
REVIEWED ON 2/18/2016 GRADE: C
© ALL RIGHTS RESERVED DENNIS SCHWARTZ