HOMEBOUND
(director/writer: Sebastian Godwin; cinematographer: Sergi Vilanova; editor: Rachel Durance; music: Jeremy Warmsley; cast: Raffiella Chapman (Anna), Aisling Loftus (Holly), Tom Goodman-Hil (Richard),  Lukas Rolfe (Ealph), Hattie Gotobed (Lucia); Runtime: 71; MPAA Rating: NR; producers; Hugo Godwin, Emma Parsons: East Green Films; 2021-UK)
"An unsettling psychological drama."
Reviewed by Dennis Schwartz

The debut feature film for Sebastian Godwin is a family drama set in the English countryside, that takes an ordinary story and injects a certain mystery into it that makes it into an unsettling psychological drama.

The young Holly (Aisling Loftus) recently married the older, divorced Richard (Tom Goodman-Hill) without meeting his three children. She's invited to stay for a week-end where the children reside, at his ex-wife's luxurious rural country estate, with the ex-wife not present. Holly's nervous about the visit but is warmly greeted by the youngest daughter Anna (Raffiella Chapman), the birthday girl. However, the older teen siblings Lucia (Hattie Gotobed) and Ralph (Lukas Rolfe) are distant and have no intention of being friendly.

Dad appeases his spoiled kids, who seem to do what they like and are undisciplined. When Ralph nearly drowns Holly in the pool, hubby fluffs it off, caring more to appeal to his son than his wife. This leaves Holly upset and wondering what kind of mess she's gotten into.

Things drift along with moments of dread until the ugly truths about the characters being really damaged goods gets its reveal and all the red flags Holly tried to ignore can no longer be ignored.

Though it could have used a more fully developed story, it sets a queasy mood, as seeing things through Holly's eyes. It held my attention as a slow-burn suspense tale and creepy family drama about dealing with the ordinary things in life in an ordinary way.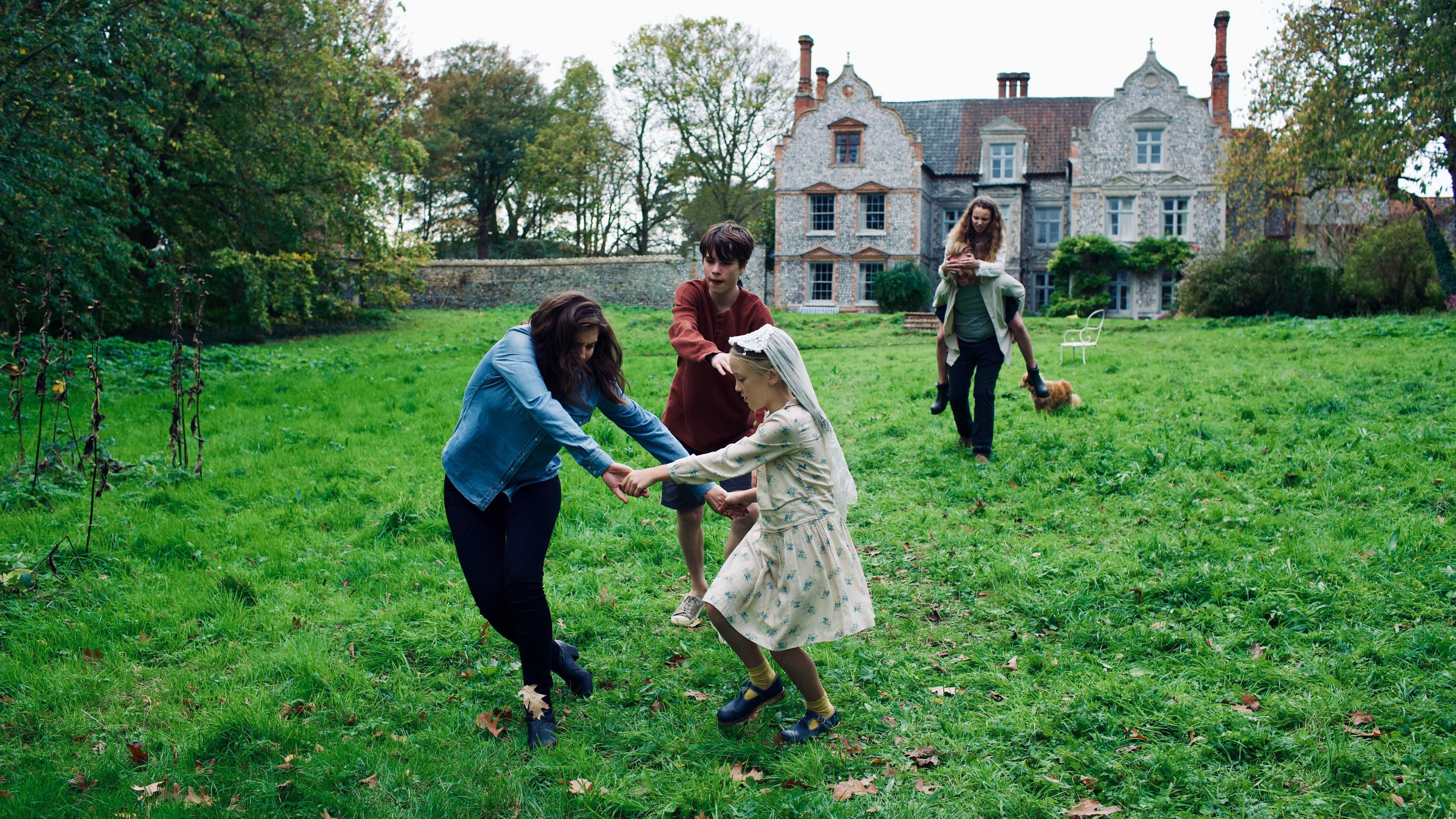 REVIEWED ON 10/21/2021 GRADE: B-