HIT THE ROAD (JADDE KHAKI)
(director/writer: Panah Panahi; cinematographer: Amin Jafari; editors: Amir Etminan/Ashkan Mehri; music: Peyman Yazdanian; cast: Pantea Panahiha (Mom), Hasan Majuni (Dad, Khosro), Rayan Sarlak (Little Brother),  Amin Simiar (Big Brother, Farid); Runtime: 93; MPAA Rating: NR; producers; Panah Panahi, Mastaneh Mohajer: Celluloid Dreams; 2021-Iran-in Persian (Farsi) with English subtitles)
"Disguises itself as a critique of Iranian society under the guise of being a family comedy."
Reviewed by Dennis Schwartz

The auspicious film debut of the Iranian director Panah Panahi, the former assistant to Abbas Kiarostami and the son of the celebrated Iranian auteur, Jafar ("The White Balloon"/"Taxi"), who was imprisoned by the Iranian regime for six years and has been banned from filmmaking for 20 years. Panah's film excels in keeping the viewer in the dark about its intentions, as it raises the fears of living in a despotic state. It disguises itself as a critique of Iranian society under the guise of being a family comedy road film. Most of the claustrophobic film takes place in the car.

A borrowed SUV with a family in it is on a mysterious trip across the rough northwestern terrain of the Iranian countryside, with their destination unknown. Names of the family are not revealed. Seated in the front is the demonstrative, moody and stoic Mom (Pantea Panahiha). Seated next to her in the driver's seat is her pensive, quiet 20-year-old son (Amin Simiar). The burly Dad (Hassan Madjooni) has a cast on his never explained broken right leg and sits in the back. Beside him sits his energetic and rambunctious six-year-old younger son (Rayan Sarlak), nicknamed "Monkey the Second". Also in the back is Jessy, the family dog, also with an injured leg whose name is the only one revealed.

On the drive the family listens to music, at one point break into a karaoke number, joke around and have some mock spats to pass the time. They stop to buy cigarettes at rest stops and walk around examining the beautiful vistas surrounding the highway they're on, and when nearing the Turkish border stop to ask for directions while acting nervous as if something important is up about this trip.

We're kept unaware of the family's destination and only in snatches do we learn a little more about the journey, but do not know until much later that they may be running away from something political at home and might never again be able to go back to Tehran. We also learn that their pet dog is sick and dying.

It's an intriguing and well-produced film that seems to be telling us that even if things seem to be hopeless about the journey there's always hope things will get better.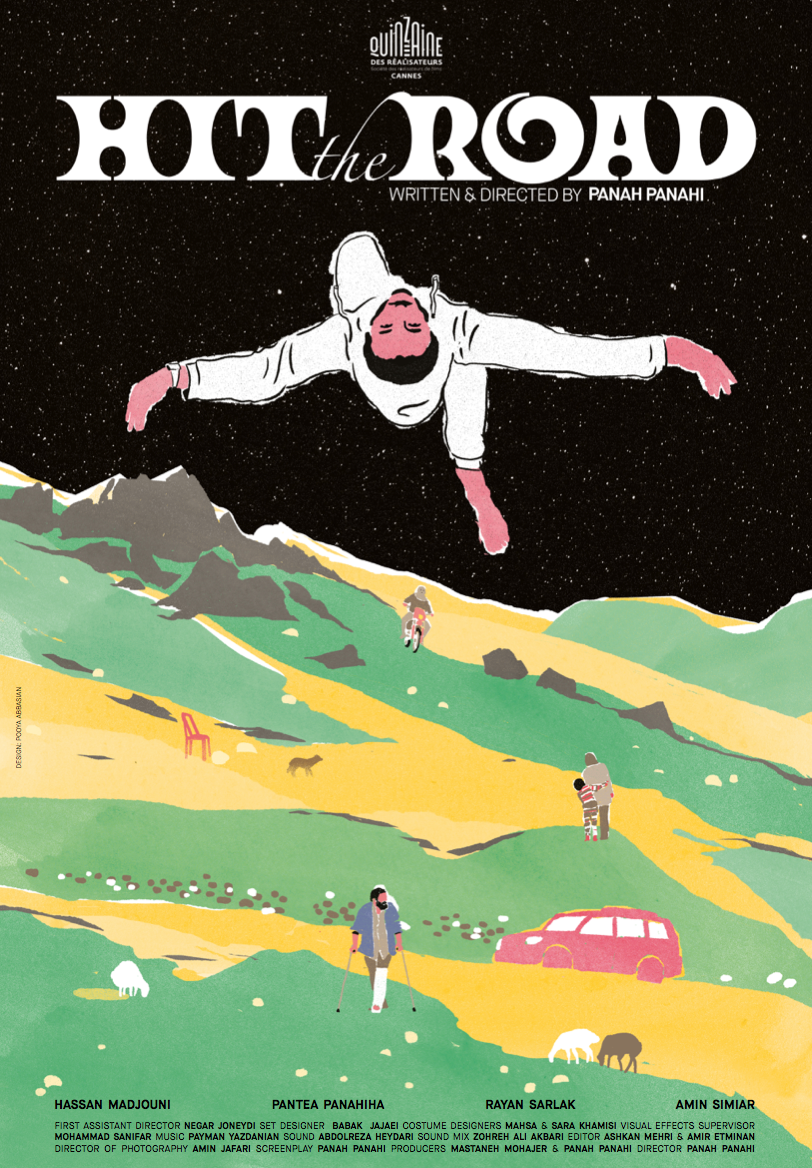 REVIEWED ON 11/1/2021 GRADE: A-