SR.
(director/writer: Chris Smith; cinematographers: Kevin Ford/Chris Smith; editors: Daniel Koehler/Amanda C. Griffin/Chris Smith; cast: Robert Downey Jr., Alan Arkin, Norman Lear, Paul Thomas Anderson, Kevin Ford, Sean Hayes; Runtime: 89; MPAA Rating: R; producers: Robert Downey Jr./Susan Downey/Emily Barclay Ford/Kevin Ford; Netflix; 2022)
"It's a heart-felt film that's goofy, sentimental and sincere."
Reviewed by Dennis Schwartz
Chris Smith ("Fyre"/"American Movie") directs a pleasing documentary about the relationship between the popular but guarded actor Robert Downey and his anti-establishment adman father turned filmmaker of the underground 1969 cult hit Putney Swope, Robert Downey Sr.. I lived in the basement, with my rock 'n' roll singer gf, in the same East Village building where the Downey's lived in an attic apartment and I would often greet them when young Robert was placed in a stroller to go shopping in the 'flower power' neighborhood in the 1960s.

The loving documentary showing the warm relationship between father and son has them co-create a documentary chronicling Robert Sr.'s career and his last days when suffering from Parkinson's disease. The son will learn how to cope with his father's loss (his dad died in 2021 at age 85).
We see the kid at age 5 was already in dad's low-budget underground film "Pound."

It's a heart-felt film that's goofy, sentimental and sincere. Its absurdist humor keeps it viewer friendly. Celebrity appearances give it some more pop.

It played at the NY Film Festival.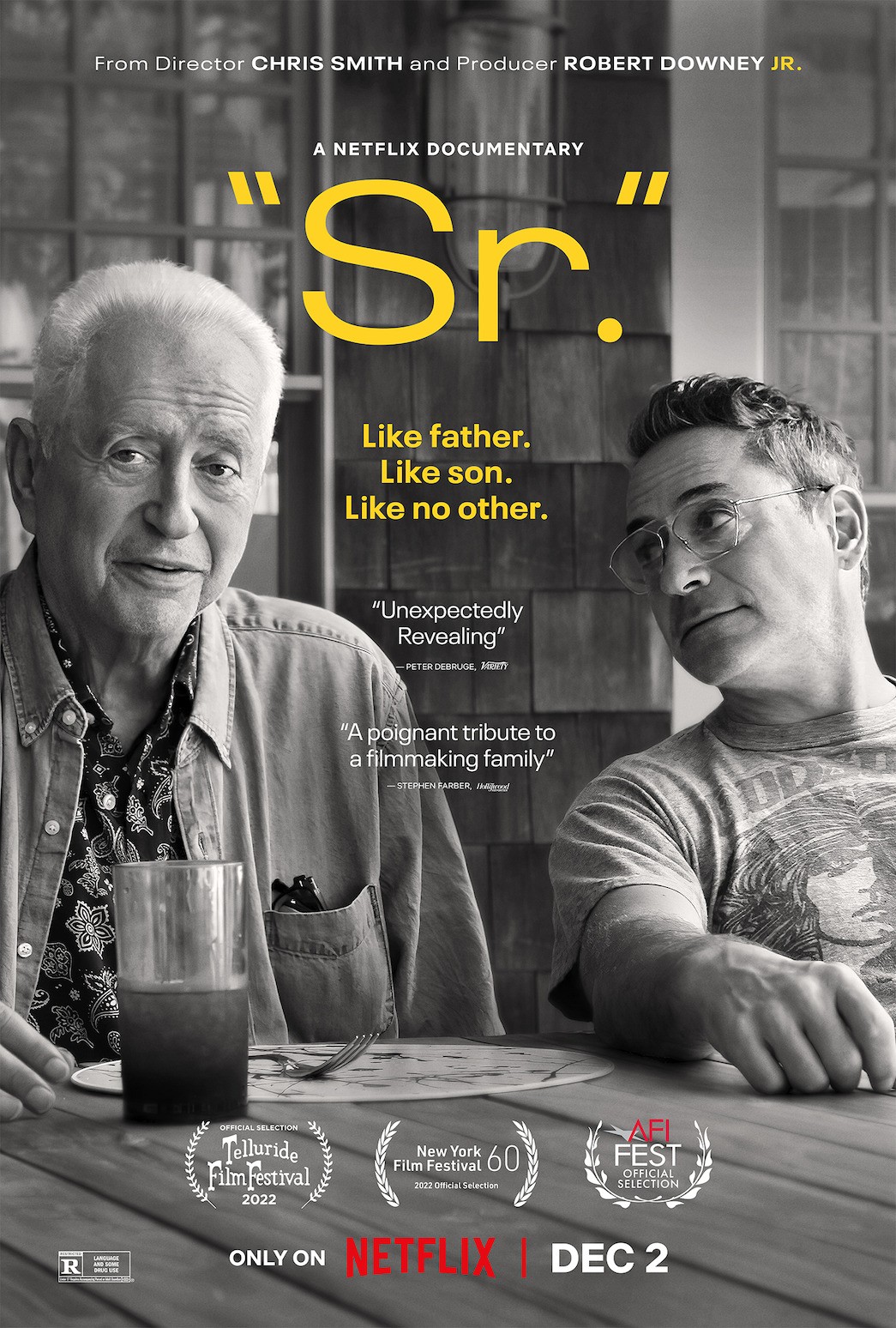 REVIEWED ON 12/24/2022  GRADE: B