HIS ONLY SON
(director/writer: David Helling; cinematographer: Nick Walker editor: David Helling; music: Jordain Wallace; cast: Nicolas Mouawad (Abraham), Arianna White (Harlot), Sarah Seyed (Sarah), Daniel da Silva (The Lord), Edaan Moskowitz (Isaac); Runtime: 106; MPAA Rating: NR; producers: Roman Medjanov/David Helling/Mike Kaney II; Angel Studios; 2023)
"The slight film is a bore, as it fully covers the Bible story and nothing else."
Reviewed by Dennis Schwartz

David Helling's feature directing debut is a low-budget faith-based Christian film that plays to its targeted religious audience, as non-believers might want to skip this sermonizing film. Helling is a marine who served in the Iraq war, and put up his own money for this venture besides getting contributions from various religious group sources.


It tells the Biblical story of Abraham (Nicolas Mouawad) when God tells the old man shepherd to go to Moriah to sacrifice his son Isaac (Edaan Moskowitz). It took Abraham's wife a long time to become pregnant with Isaac and Abraham credits God for the birth of his son, therefore he follows God's request to sacrifice the child despite how insane is the request.


The slight film is a bore, as it fully covers the Bible story and nothing else. On the three-day long journey to Moriah, Abraham will meet other travelers, there are flashbacks to Sarah giving birth and Abraham questioning his own beliefs and of having doubts over the sacrifice.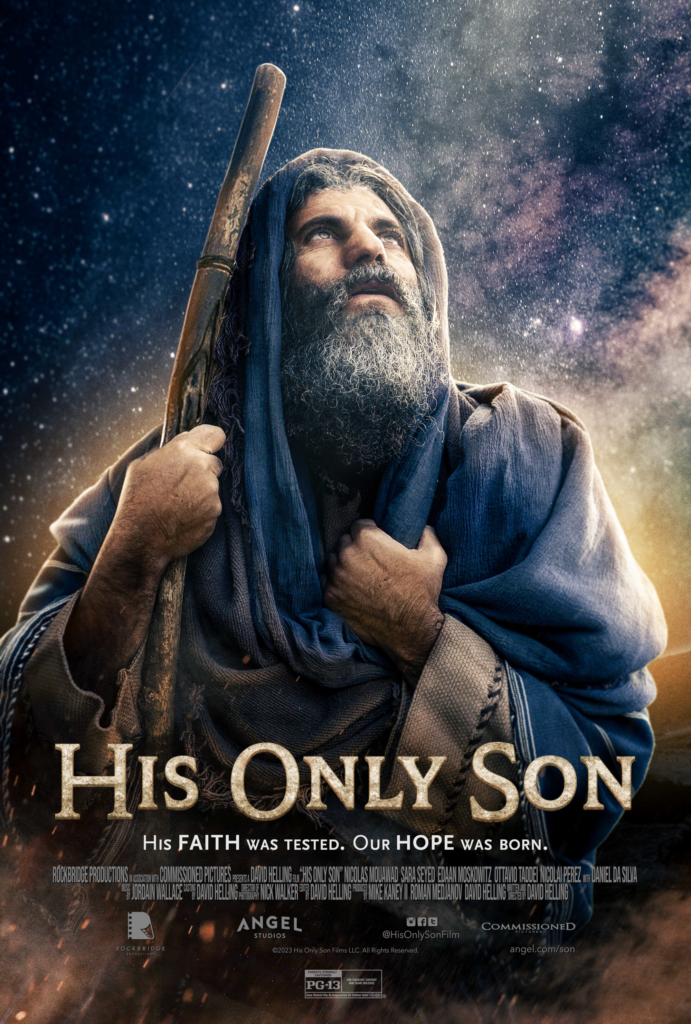 REVIEWED ON 4/5/2023  GRADE: C-