HIT MAN 
(director/writer: Richard Linklater; screenwriters: Glen Powell, based on an article by Skip Hollandsworth; cinematographer: Shane F. Kelly; editor: Sandra Adair; music: Graham Reynolds; cast: Glen Powell (Ron/Gary Johnson), Adria Arjona (Madison Masters), Austin Amelio (Jasper), Retta (Claudette), Mike Markoff (Craig), Richard Montgomery (Marcus), Sanjay Rao (Phil), Evan Holtzman (Ray Masters); Runtime: 113; MPAA Rating: NR; producers: Mike Blizzard, Richard Linklater, Glen Powell, Jason Bateman, Michael Costigan; Netflix, Aggregate Films, Detour Film production, in association with Cinetic Media. Producers; 2023)
"It's an enjoyable film that's both smart and dumb."
Reviewed by Dennis Schwartz

A true crime caper story loosely based on the 2001 article in the Texas Monthly by Skip Hollandsworth and humorously directed by Richard Linklater ("Waking Life"/"A Scanner Darkly"). It's co-written by Linklater and the film's star Glen Powell. Linklater keeps it as a crowd-pleasing rom/com that turns into being a black comedy/crime film.


Gary Johnson (Glen Powell), a real person, is a withdrawn philosophy professor at the University of New Orleans with a gift for gab and a skill for electronics. For extra income he occasionally works under the name Ron in an undercover sting operations for the New Orleans Police Department, where he sets up electronic surveillance in a truck for the cops. He acts as a hitman when the cop (Austin Amelio) pretending to be a hitman is suspended from the force and Gary volunteers to take his place.

On one such a sting assignment Ron meets and falls in love with the beautiful femme fatale Maddy (Adria Arjona), someone who wants her abusive husband (Evan Holtzman) killed.

The undercover operator tries to stop her from taking out a hit on her hubby while at the same time keeping up the pretense he's a contract hitman while still pursuing her.

It's an enjoyable film that's both smart and dumb. It has some hilarious slapstick comedy routines.

It played at the Venice Film Festival.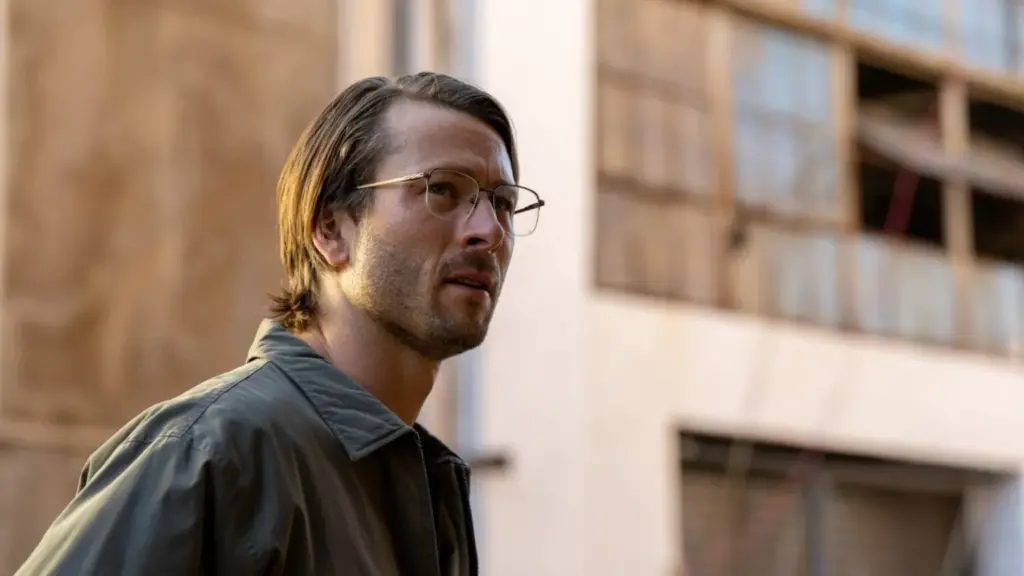 REVIEWED ON 10/6/2023  GRADE: B