HER HIGHNESS AND THE BELLBOY
(director: Richard Thorpe; screenwriters: Richard Connell/Gladys Lehman; cinematographer: Harry Stradling; editor: George Boemler; music: Georgie Stoll; cast: Hedy Lamarr (Princess Veronica), Robert Walker (Jimmy Dobson), June Allyson (Leslie Odell), Warner Anderson  (Paul MacMillan), Carl Esmond (Baron Zoltan Faludi), Ludwig Stossel (Mr. Puft), Agnes Moorehead (Countess Zoe), Rags Ragland (Albert Weever), George Cleveland (Dr. Elfson); Runtime: 112; MPAA Rating: NR; producer: Joe Pasternak; MGM; 1945)
"It's as dumb as it looks."
Reviewed by Dennis Schwartz

Richard Thorpe("Follow the Boys"/"Tip on a Dead Jockey") helms this inane sentimental comedy. It's as dumb as it looks.

In 1938, Jimmy (Robert Walker) is a bellboy at the ritzy Eaton Hotel in NYC, where the beautiful Princess Veronica (Hedy Lamarr), from an unknown European country,  registers for a short visit. The former dancer Leslie Odell, (June Allyson) is Jimmy's bedridden crippled sweet girlfriend and neighbor. Albert (Rags Ragland), the oafish hotel porter, is friends with both Jimmy and Leslie. On the visit the princess is trying to rekindle a romance she had earlier with the American commoner, the newspaper reporter Paul MacMillan (Warner Anderson). Her family friend Countess Zoe (Agnes Moorehead) advises her to marry Baron Zoltan Faludi (Carl Esmond), who has followed her to New York. But Veronica ignores her advice.

By mistake Veronica wanders into the worker's entrance of the hotel and Jimmy mistakes her for a maid. Without telling him she's a blue blood, the two go to Central Park. When they return to the hotel, her major domo, Mr. Puft (Ludwig Stossel), lets on that she's royalty. Rather than being fired, Veronica makes him her personal bellhop. She orders him to take her to the cheap bar where Paul hangs out. When their meeting fails, she decides to go back home. Jimmy foolishly believes she has fallen for him when she invites him to return with her. But in the end everyone finds happiness by being with the one they deserve.

Writers Richard Connell and Gladys Lehman turn in a weak script. Hedy, in her last film for MGM, makes for a pretty but dull princess. The boyish charms of Robert Walker never overcome the film's poor story-line. Though a terrible film, it did well at the box office.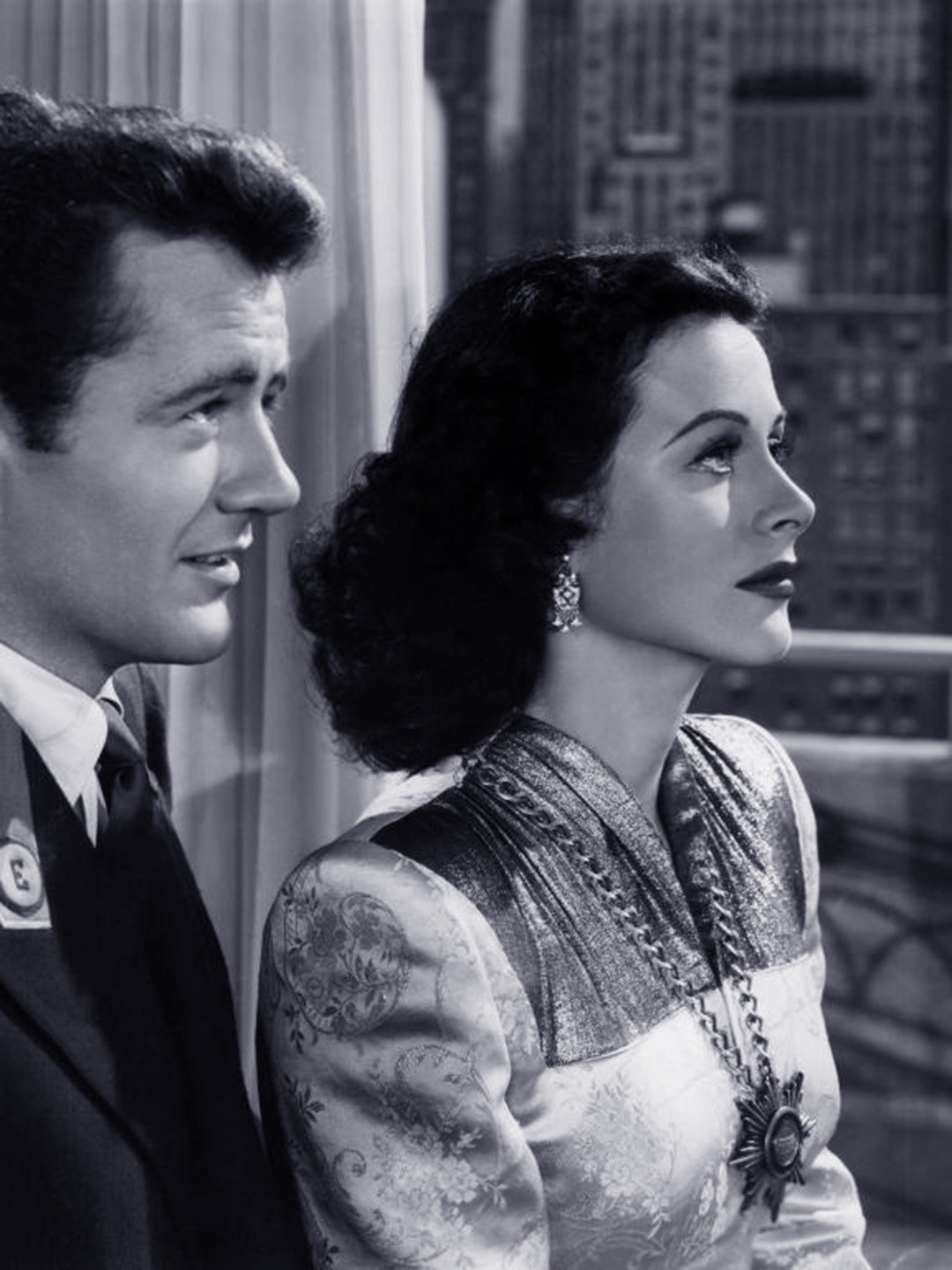 REVIEWED ON 8/27/2016 GRADE: C+