GOD OF THE PIANO (ELOHE HaPsanter)
(director/writer: Itay Tal; cinematographer: Meidan Arama; editor: Itay Tal; music: Eran Zvirin/Roie Shpigler/Hillel Teplitzki; cast: Naama Preis (Anat), Andy Levi (Idam at 12), Ze'ev Shimshoni (Arieh, revered father teacher), Ron Bitterman (Hanan, Father), Shimon Mimran (Raphael), Leora Rivlin (Or), Alon Openhaim (Dror), Eli Gornstein (Baruch), Ezra Dagan (Joel), Ami Weinberg (Avri), Itay Zipor (Idam at 7), Omer Migram (Idam as a baby); Runtime: 80; MPAA Rating: NR; producers: Itay Tal, Hila Ben Shushan, Shani Egozin; Film Movement; 2019-Israel- in Hebrew with English subtitles)
"A complex relationship film."
Reviewed by Dennis Schwartz
The directorial debut of Israeli filmmaker Itay Tal works well as a psychological horror film, one that potently affects us. His film reminds me of German filmmaker Michael Haneke's The Piano Teacher in its release of deep inner conflicts and its texture built around classical music. Tal's film is a complex relationship film about a child pianist not able to please her ambitious demanding composer father, with music as the background story where all family members are judged for success.

Anat (Naama Preis) as a concert pianist has failed to please her celebrated classical music genius composer father Arieh (Ze'ev Shimshoni). Now that Anat is pregnant, she wants her expected son Idam to please his grandfather to make up for her failure to do so. When Idan is born deaf, mom is crushed, and after 2 days with her biological baby switches wrist bands to take home a baby without any physical defects. What develops is a horrifying realistic story about finding an amoral way to overcome a heart-felt setback. There's no moral way to approve her foul deed, so the movie instead tries to understand what drove her to do this abject deed.

Anat raises her son, who is not deaf, to be a classical pianist. She stops performing when he's a child and devotes her entire life to train him to be a musical prodigy concert pianist. She even has sex with a noted piano teacher (Shimon Mimran) so that he would possibly mentor her son.

Idan (Itay Zipor) performs in public for the first time when he's around 7, and we see he's a major talent (with an undercurrent argument called to mind whether it's the genes or the environment that makes the genius get recognized). At 12 Idam (Andy Levi) plays for his extended family after dinner. It's a family of pianists who find their greatness judged only in their music. Anat's husband (Ron Bitterman) senses the marriage is not right but can't figure out why.

Through all of the machinations, Anat's face is inscrutable. She is perhaps numbed by guilt (like her hand can't stop twitching) or maybe she has been raised in such a toxic environment for so long that she takes it all in stride. Whatever, the film moves on, taking its dramas as is, without adding on any more melodramas.

Anat's dad, the revered music teacher Arieh, gives the 12-year-old Idan a piece he wrote when he was the same age as the boy. Idam reads it without hearing the music, and impressively not only plays it but improves it. That almost brings tears to his stunned grandfather.

It's an enigmatic film, one that encourages us to fill in the blanks about what we make of it. The filmmaker refuses to supply ready-made answers for us or excuses for the questionable actions of his mentally bruised heroine. It's a well-staged and acted furtive drama, one that's gripping, eviscerating and chilling.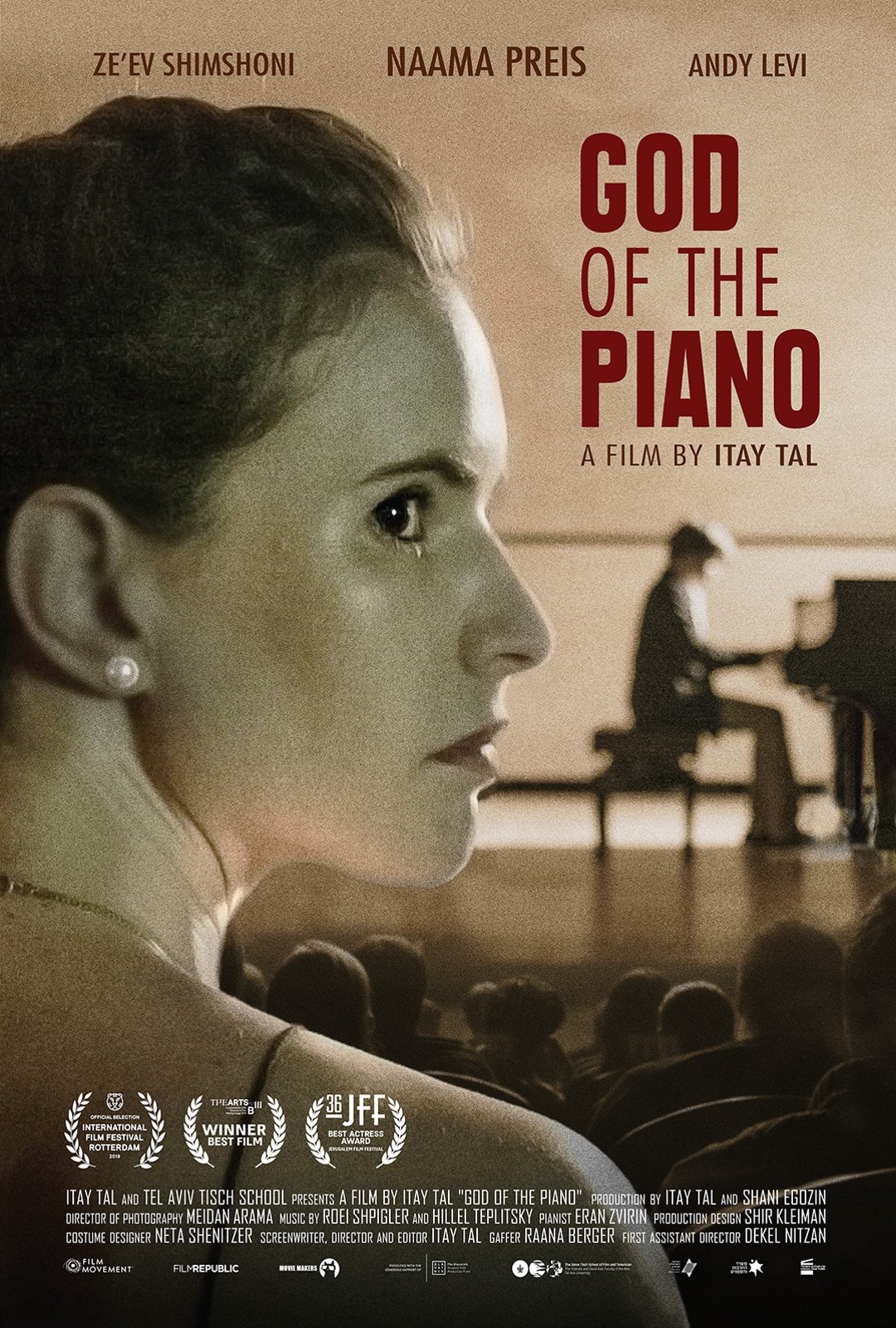 REVIEWED ON 1/30/2021 GRADE: B