GOD IS A BULLET
(director/writer: Nick Cassavetes; screenwriter: based on the novel by Boston Teran; cinematographer: Kenji Katori; editor: Bella Erikson; music: Aaron Zigman; cast: Nikolaj Coster-Waldau (Detective Bob Hightower), Maika Monroe (Case Hardin), Karl Glusman (Cyrus), Chloe Guy (Gabi), January Jones (Maureen Bacon), Jamie Foxx (The Ferryman), Paul Johanson (John Lee), Jonathan Tucker (Errol Grey), David Thornton (Arthur Naci), Ethan Suplee (Gutter), Garrett Wareing (Wood), Brendan Sexton III (Granny Boy), Gina Cassavetes (Lena); Runtime: 156; MPAA Rating: NR; producers: Michael Mendelsohn/Donald V. Allen; Video on Demand/XYZ Films; 2023)
"An unabated exercise in misogyny and ultra-violence."
Reviewed by Dennis Schwartz

John's son Nick Cassavetes ("The Other Woman"/"Alpha Dog") is not known as a good director. His father was a great director. Nick bases this bloody nihilistic pulp thriller about Satanists, on the 1999 novel by Boston Teran (apparently inspired by true events), with Nick writing and directing. It's at best a so-so religious thriller, that at least is well-crafted even if the story is vapid. It offers a lame attempt to be arty by playing on its soundtrack Bob Dylan and David Bowie tunes. But it checks out as an exploitation story–an unabated exercise in misogyny and ultra-violence.


The mild-mannered rural New Mexico Detective Bob Hightower (Nikolaj Coster-Waldau, Danish actor), a desk cop, visits his estranged family and finds that his ex-wife and her current husband have been murdered and his 14-year-old daughter (Chloe Guy) has been kidnapped by what turns out to be a deranged satanic cult, and we learn she has been sold as a sex slave. Unsatisfied by the botched investigation of the local police, Bob quits the force and investigates himself as he forms an uncomfortable partnership with Case (Maika Monroe), a young woman who escaped from the abusive cult.


To infiltrate the criminal cult he goes undercover in a disguise and gets some body tattoos (the cult males are heavily tattooed). There he hooks up with an enigmatic good-bad outcast (Jamie Foxx) in the hopes that he can get him a meeting with the power-hungry cult leader (Karl Glusman).

While hanging around the grounds, Bob observes their disturbing savage actions. In the face of peril, the resilient detective realizes he must act as a vigilante to save his daughter.

It's a bleak, bloody and trashy film, that's  too lengthy (it has too much unnecessary filler material). There was nothing fresh, interesting, fun or compelling about it that should make you want to see it. "Taken" is a similar-themed film that is a much better watch, if you are inclined to see such preposterous heroic kidnap rescue films.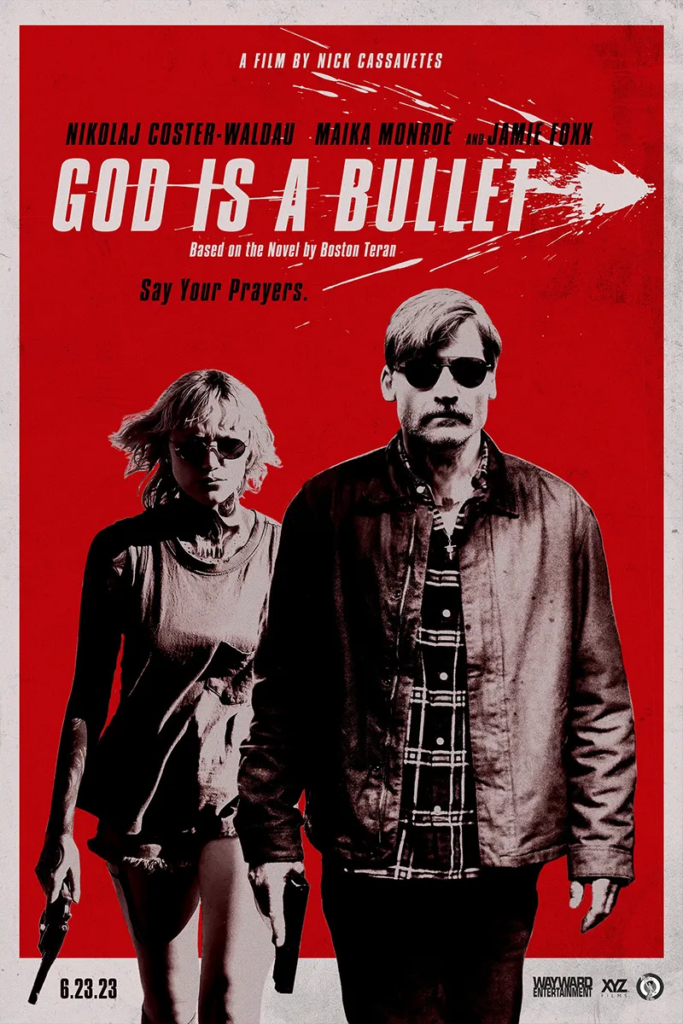 REVIEWED ON 7/28/2023  GRADE: C-