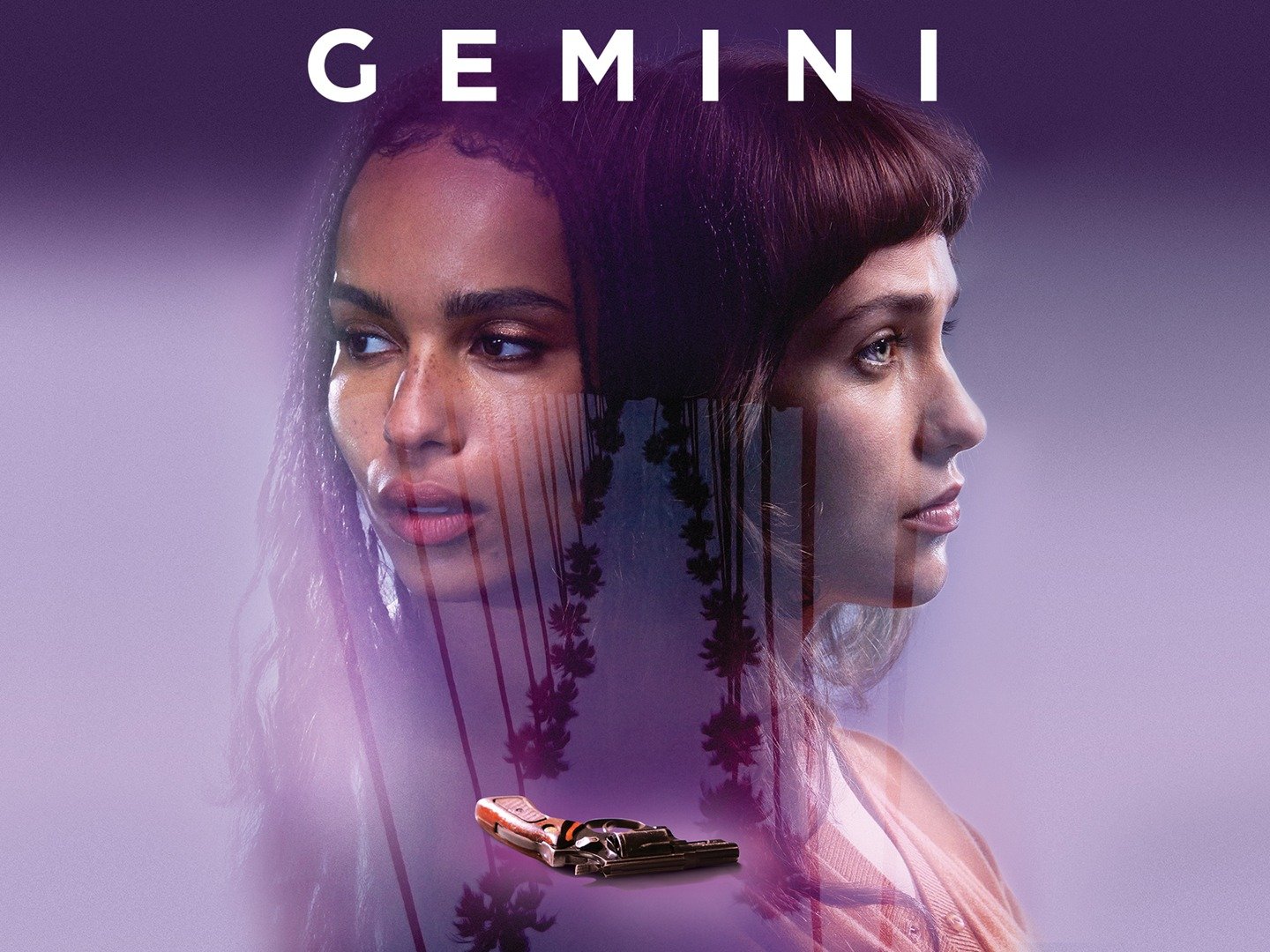 GEMINI
(director/writer: Aaron Katz; cinematographer: Andrew Reed; editor: Aaron Katz; music: Keegan DeWitt; cast: Lola Kirke (Jill LeBeau), Zoe Kravitz (Heather Anderson), John Cho (Detective Edward Ahn), Ricki Lake (Vanessa), Greta Lee (Tracy), Michelle Forbes (Jamie), Nelson Franklin (Greg), Reeve Carney (Devin), Jessica Parker Kennedy (Sierra), James Ransone (Stan), Todd Louiso (Keith), Marianne Rendon (Cassandra); Runtime: 93; MPAA Rating: R producers: Mynette Louie, Sara Murphy, Adele Romanski; Rough House Pictures/Neon; 2017)
"A somewhat engaging but lightweight low-budget crime thriller shooting for the status of neo-noir."
Reviewed by Dennis Schwartz
A somewhat engaging but lightweight low-budget crime thriller shooting for the status of neo-noir, but comes up firing too many blanks to do much damage other than titillate. Aaron Katz ("Land Ho!"/"Quiet City") has written and directed it in a passive-aggressive manner.
It's set in Tinseltown, where the languid film does a number on the modern cultural movements of the hipster movie industry elites.Jill (Lola Kirke, in a terrific performance) is the personal assistant and best friend to movie star Heather Anderson (Zoë Kravitz), which requires her to be a bodyguard and go-between. It's tough selfless work being the buffer for the star to her over-zealous fans, the big names in the film world and the paparazzi (mainly from the unpredictable and nervy tabloid photographer played by James Ransone). Rumors are spread that the star boss and industrious worker are an item. But Heather's actual lover is the model Tracy (Greta Lee), which is kept secret. The boss and personal assistant stay overnight in the boss's mansion, where the boss suspects there's someone outside and asks to borrow Jill's gun for protection. Heather thinks it could be a crazy fan or her ex-boyfriend. Also staying at the mansion is Tracy.
When Jill leaves for a meeting the next morning, she finds a corpse and calls police. Detective Ahn (John Cho) arrives and immediately suspects Jill used her gun to shoot the actress. During his questioning of the suspect, we learn Jill's back story as she fully cooperates to clear her name.
The suspense doesn't mount, as the inertia from the movie characters sets the tone for the final act. It seems like we're not given a fully developed story but a film lacking a meaningful conclusion.
REVIEWED ON 10/16/2018 GRADE: B   https://dennisschwartzreviews.com/