FREE SKATE
(director: Roope Olenius; screenwriter: Veera W. Vilo; cinematographer: Mikko Kaurio; editor: Artturi Rosten; music: Jussi Huhtala; cast: Veera W. Vilo (Figure Skater), Leena Uotila (Grandmother), Karolina Blackburn (Coach), Saara Elina (Ballet Teacher), Miikka J. Anttila (choreographer), Roope Olenius (Goalie); Runtime: 120; MPAA Rating: NR; producers: Roope Olenius/Veera W. Vilo/Tettilaea Siltanen/Miikka J. Anttila; Indiecan Entertainment; 2022-Finland-in Finnish/Russian with English subtitles)
"If you're a fan of figure skating, there's a good chance you liked the film better than I did."
Reviewed by Dennis Schwartz

Finnish director Roope Olenius ("Tuftland") films a slow-paced and traumatic true sports story of his wife, a figure skater training in Russia, Veera W. Vilo, fleeing to Finland for freedom after abused by Russian coaches. Veera writes and stars in her own personal story. It's a gimmicky film that gives no names for its characters, has no score, the dialogue is sparse and it provides as little help as possible in following its eye-opening dark tale. These happen to be the main reasons I didn't like the film.

After escaping from Russia, Veera is found unconscious and frost-bitten on the side of a highway in Finland. Her wish after returning to Finland is to start life fresh. Her grandmother (Leena Uotila) nurses her back to health after the police bring her to grandmother's house. She then joins a new skating club, and begins working out again with a refreshing new team: a new coach (Karolina Blackburn), ballet teacher (Saara Elina), and choreographer (Miikka J. Anttila).

After its murky first half, the second half becomes a little clearer and unravels as a real-life horror story, but still not enough for my satisfaction.

If you're a fan of figure skating, there's a good chance you liked the film better than I did.

Veera gives a star performance, whether in her skating or acting, which prevents the shaky film from tripping over itself.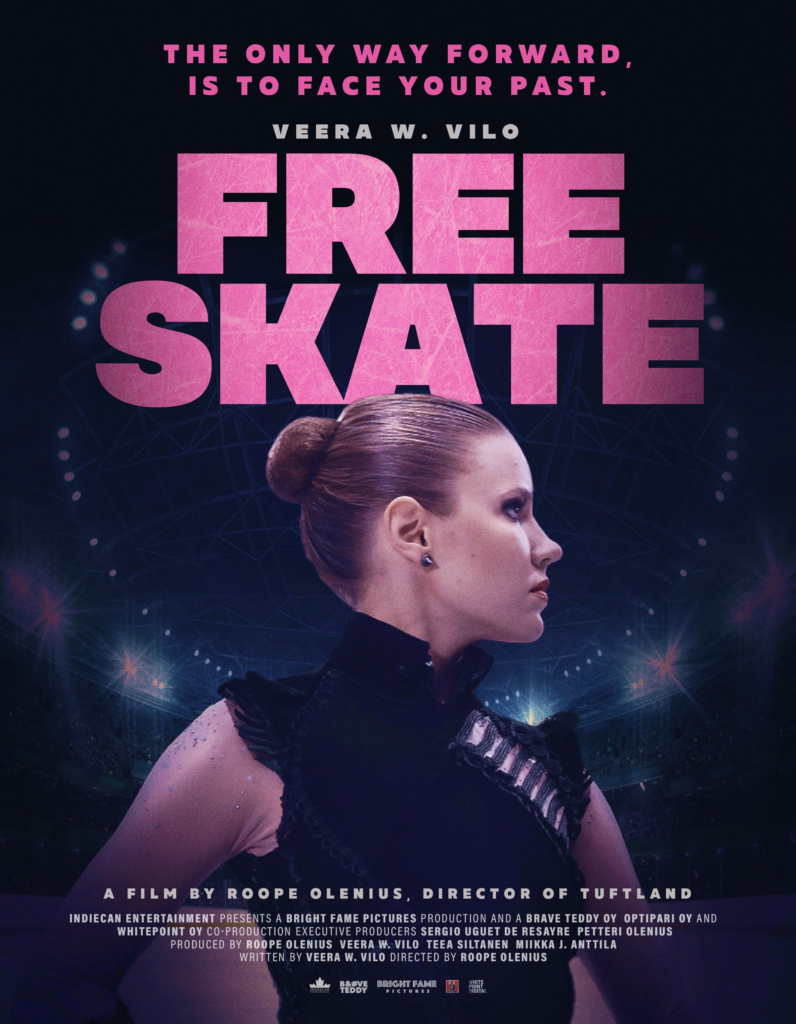 REVIEWED ON 3/7/2023  GRADE: C