FREE GUY
(director:  Shawn Levy; screenwriters: story by Matt Lieberman/Matt Lieberman/Zak Penn; cinematographer: Ethan Tobman; editor: Dean Zimmerman; music: Christophe Beck; cast: Ryan Reynolds (Guy), Jodie Comer (Millie Molotov), Taika Waititi (Antwan), Joe Keery (Keys), Lil Rel Howery (Buddy), Utkarsh Ambudkar (Mouser), Channing Tatum (Revenjamin Buttons), Camille Kostek (Bombshell), Aaron W Reed (Dude); Runtime: 115; MPAA Rating: PG-13; producers; Ryan Reynolds, Shawn Levy, Sarah Schechter, Greg Berlanti, Adam Kolbrenner: Maximum Effort/ Twentieth Century Studios; 2021)
"A comedy for gamers, which is OK but might not say much for its worth since most video game flicks generally stink."
Reviewed by Dennis Schwartz

Shawn Levy ("Real Steel"/"Date Night") directs a comedy for gamers, which is OK but might not say much for its worth since most video game flicks generally stink. But if you dug the Lego movie you more than likely will also like this somewhat inventive summer movie. Also non-gamers might be charmed by its crowd pleasing nonsensical antics, colorful visuals and the good casting of the leads–the nice guy Ryan Reynolds and the badass comical Jodie Comer, who have a good chemistry together. It's vividly written without any serious intent by Matt Lieberman and Zak Penn, and is based on the silly story by Lieberman.

The genial Guy (Ryan Reynolds) is a jokey and always smiling bank teller leading a boring routine life, who doesn't know he's inside a video game until one day he falls for a player in the game named Millie Molotov (Jodie Comer). She's a disgruntled coder who is looking for proof that the greedy game boss, Antwan (Taika Waititi), stole her code. She's abetted in her pursuit of the bad guy boss by her partner Keys (Joe Keery), as she also involves Guy (if that's really his name) in her rebellious act and makes him aware of his status as a non-player in the game.

In supporting comic relief roles are the clueless bank guard (Lil Rel Howery), He's Guy's best friend. There's also a surprisingly fun cameo by Channing Tatum.

It's an empty but enjoyable film. The questions raised about morality and AI are not its prime concerns, so it stays on the silly side of things and seemingly only cares what happens to the Ryan character. After the plot is revealed, the thin jokes begin to tire even as some still remain funny. But the film should have been better pruned, as it goes on for too long.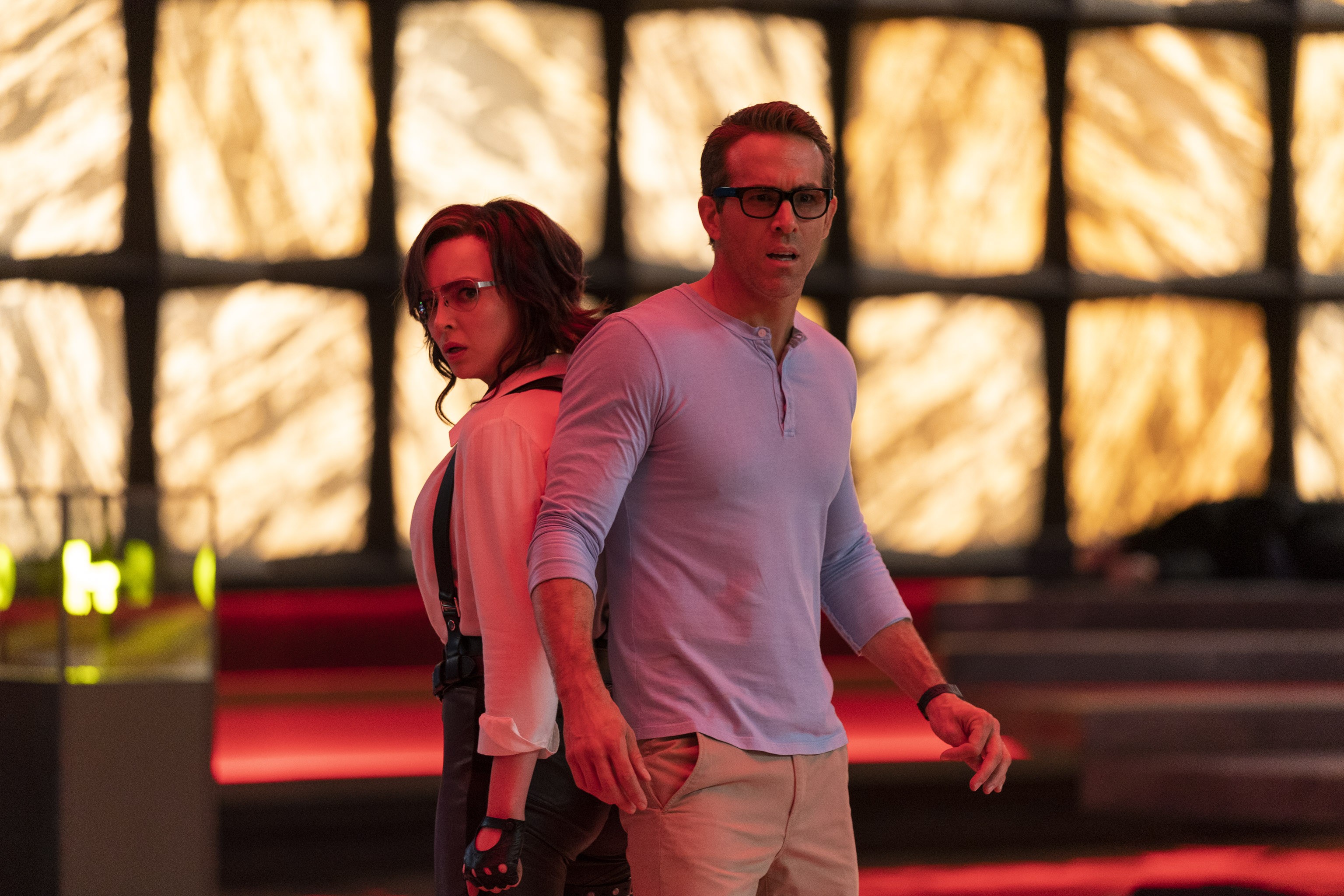 REVIEWED ON 8/19/2021 GRADE: C+