NELLY & NADINE (GIMME SOME TRUTH: NELLY & NADINE)
(director/writer: Magnus Gertten; screenwriters: Jesper Osmund; cinematographer: Caroline Troedsson; editors: Phil Jandalay/Jesper Osmund; music: Marthe Belsvik Starvrum; cast: Anne Bianchi (self), Sylvie Bianchi (self), Nadine Hwang (self, archival footage), Nelly Mousset Vos (self, in archival footage); Runtime: 93; MPAA Rating: NR; producer: Ove Rishoj Jensen; Wolfe Releasing; 2022-France/Belgium/Sweden-in French, Swedish and Spanish, with English subtitles)
"A fantastic love story between two women."
Reviewed by Dennis Schwartz

Swedish director-writer Magnus Gertten ("Far Til Staden") films a terrific WWII and inspirational lesbian love story documentary, inspired from found newsreel footage. It's a similar story to this year's also outstanding "Three Minutes: A Lengthening."

In 1945, Nadine Hwang arrives in Sweden as a freed POW. The French farmer, Sylvie Bianchi, sees a glimpse of her in Gertten's prior war documentary and informs him that her grandmother Nelly Mousset Vos was the secret lover of Nadine. When Gertten investigates, he sees there's a story there for a film. Bianchi's Nelly was a famous Belgian opera singer as well as a Resistance operative. In 1943, she was arrested by the Gestapo and sent to the Ravensbruck concentration camp. In 1944, during a Christmas show for the prisoners, she caught the eye of a fellow Resistance worker arrested in Paris, Nadine.

They would become lovers. Two months later, Nelly was sent to the abominable Mauthausen camp and they were separated. A few months later, Nadine, was rescued by the Swiss Red Cross and brought to Sweden.

The director tracks down how they eventually reunited through reading the journal Nelly kept during the war years (it's narrated over the found footage by the Belgian actress Anne Coesens). He also views them in home movies, when they lived together in Venezuela until Nadine died in 1972. Gerrtten finds out that Nadine was the daughter of a Chinese diplomat and traveled in literary circles in Paris.

The film goes forward with many more discoveries and revelations, and is always intriguing.

From one single image, Gertten comes up with a richly intimate story about the person behind that face. It's a story that turns into a fantastic love story between two women.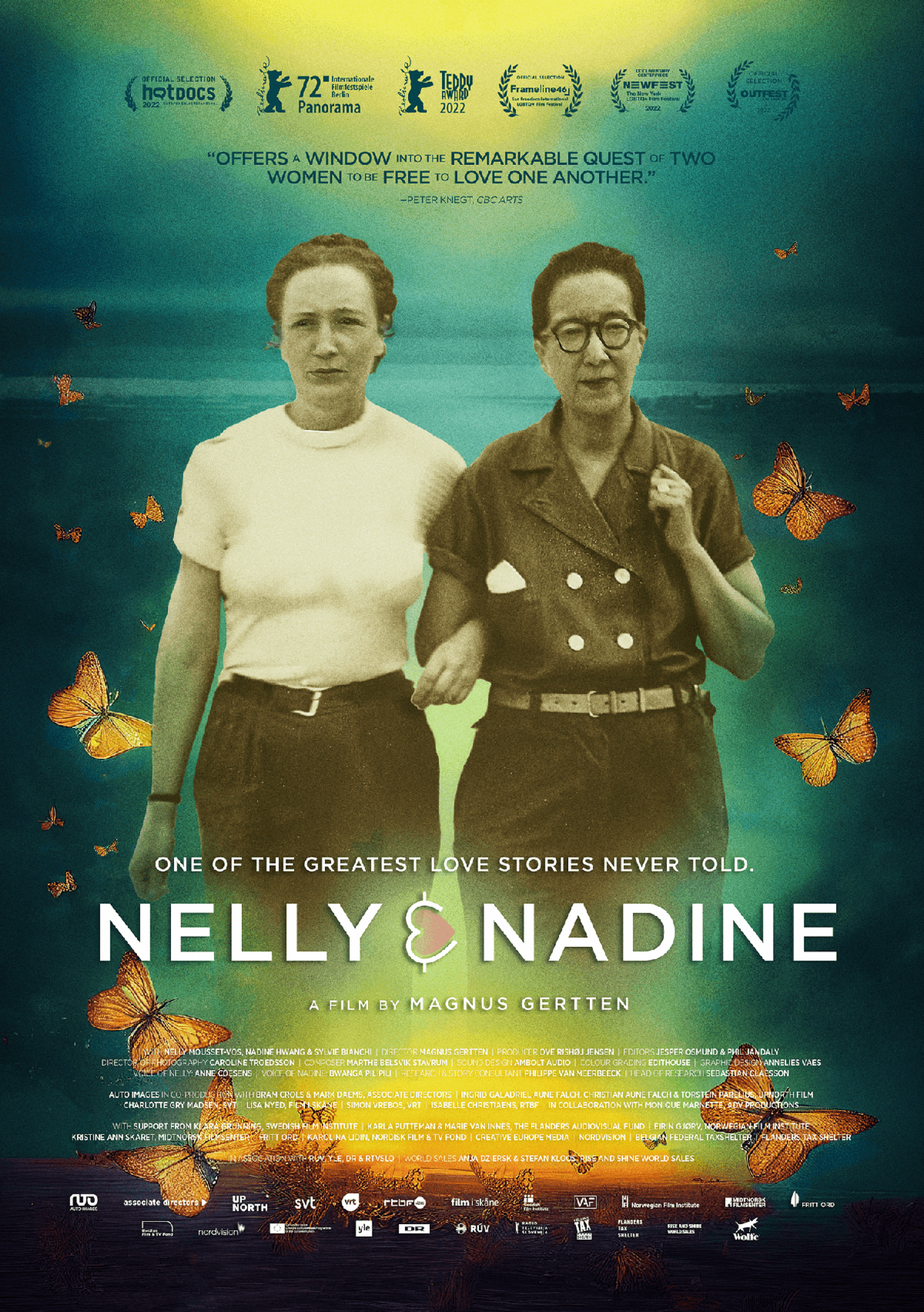 REVIEWED ON 12/20/2022 GRADE: B