FIVE DEVILS, THE (LES CINQ DIABLES)
(director/writer: Lea Mysius; screenwriter: Paul Guilhaume; cinematographer: Paul Guilhaume; editor: Marie Loustalot; music: Florencia Di Concilio; cast: Sally Drame (Vicky), Adele Exarchopoulos (Joanne), Daphné Patakia (Nadine), Moustapha Mbengne (Jimmy), Swata Emali (Aunt Julia), Paytick Bouchitey (Father of Joanne); Runtime: 103; MPAA Rating: NR; producers: Jean-Louis Livi/Fanny Yvonnet; Le Pacte; 2022-France-in French with English subtitles)
"A stylish, supernatural, weird and subversive psychodrama."
Reviewed by Dennis Schwartz

A stylish, supernatural, weird and subversive psychodrama by French director Lea Mysius ("Ava"), that has some narrative ingredients that are missing to make things work better as an observant magical sci-fi film. However, the performances are quite good, and the haunting story got my attention and kept my interest throughout. It's co-written by Mysius and Paul Guilhaume.

The story takes place in Isère, near the French Alps.

Joanne (Adele Exarchopoulos) is a swimming instructor/lifeguard in the local gym. She has a loveless but polite marriage with Jimmy (Moustapha Mbengne), a black man from Senegal. They have a curious bi-racial 10-year-old daughter Vicky (Sally Dramé, in a splendid performance), who gets along really well with her mom.

Vicky is subject to racist bullying at school. To make matters worse during this tense time, Jimmy's disturbed sister Julia (Swala Emati) has been released from prison and is coming to stay with the family.

Vicky's uniqueness is that she possesses a superpower sense of smell. Her strange gift is that she can detect through smell an object connected to a person and go into a time-travel trance and thereby observe what gave them emotional problems in the past (like she does with her parents). Unfortunately this convoluted plot-line seemed implausible (too many things are not fully worked out in its sketchy script). The ambitious film raised questions that could not be answered, but I was struck by its oddness.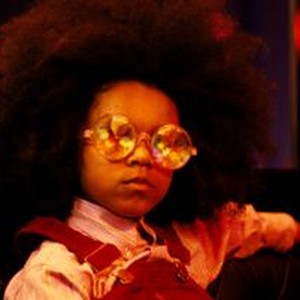 REVIEWED ON 3/31/2023  GRADE: B