FIRST THEY KILLED MY FATHER
(director/writer: Angelina Jolie; screenwriter: based on a memoir by Loung Ung/Loung Ung; cinematographer: Anthony Dod Mantle; editors: Xavier Box/Patricia Rommel; music: Marco Beltrami; cast:  Syreymoch Sareum (Loung Ung),  Phoeung Kompheak (Pa Ung), Sveng Socheata (Ma Ung), Tharoth Sam(Khmer Rouge Leader), Dara Heng (Meng), Kimhak Mun (Kim); Runtime: 136; MPAA Rating: NR; producers: Rithy Panh /Ted Sarandos/Angelina Jolie; Netflix Originals; 2017-in the Khmer tongue with English subtitles)
"The film's power is in how affecting it is to see the country so ravished and the children so mistreated."
Reviewed by Dennis Schwartz

Angelina Jolie ("By The Sea"/"Unbroken") passionately directs this well-intentioned but superficial historical drama about the Khmer Rouge take over in Cambodia in 1975 when the Americans pull out during the civil war, as seen through the eyes of the five-year-old Loung Ung (Sreymoch Sareum). Jolie adapts it from the memoir by Loung Ung that was published in 2000, that tells her harrowing tale when her family was exiled from the capital Phnom Penh and survived until 9, when Vietnamese soldiers drove the Khmer Rouge out.

After the Americans leave, Loung's father (Kompheak Phoeung), a former Cambodian Army captain, is placed in a labor camp. The large family faces starvation and illness living in the country, while Loung and her two young siblings are sent by their mother (Sveng Socheata) to seek refuge as orphans. But the Khmer Rouge force Lounge into training as a future soldier in the Revolutionary Army.

As seen through the eyes of a child, the action scenes are unfortunately limited in emotional range. But it was clear that life in Cambodia was a hardship under the repressive ruling Khmer Rouge and that American foreign policy was inexcusable. The film's power is in how affecting it is to see the country so ravished and the children so mistreated.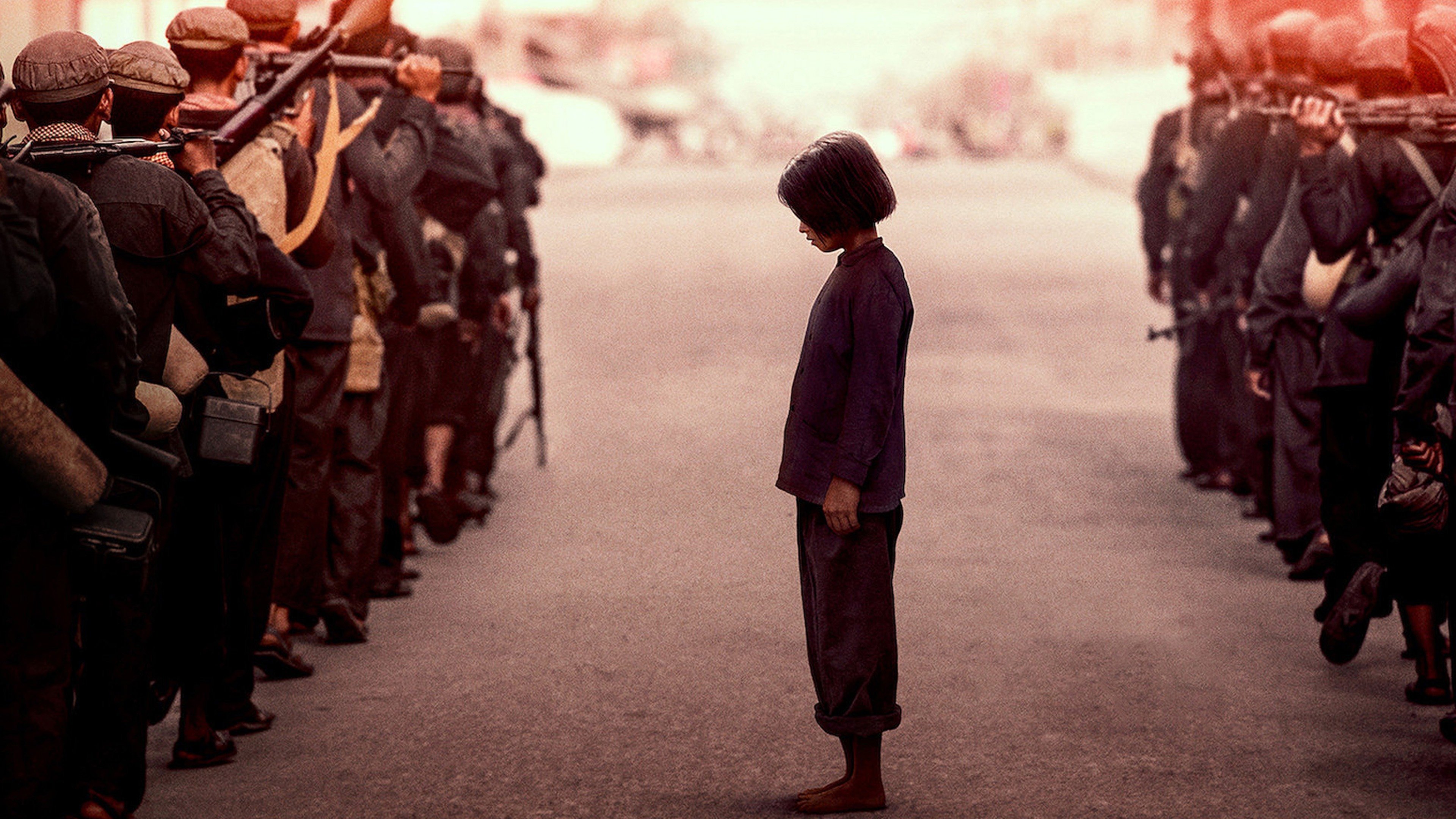 REVIEWED ON 12/21/2017 GRADE: B