FIREBALL: VISITORS FROM DARKER WORLDS
(directors: Werner Herzog, Clive Oppenheimer; screenwriter: Werner Herzog; cinematographer: Peter Zeitlinger; editor: Marco Capalbo; music: Ernst Reijseger; cast: Werner Herzog (narrator), Clive Oppenheimer, Jan Braly Kihle, Jon Larsen, Kelly Fast, Meenakshi Wadhwa, Simon Schaffer, Paul Steinhart; Runtime: 97; MPAA Rating: TV-PG; producers: André Singer, Lucki Stipetic; AppleTV+/Spring Films; 2020)

"The  breezy film with great visuals also has a serious tone about the survival of the world."
Reviewed by Dennis Schwartz
 
The 78-year-old veteran German documentary filmmaker Werner Herzog ("Cave of Forgotten Dreams"/"Encounters At The End of The World") writes the script about the history of meteors, asteroids and comets, and co-directs with Clive Oppenheimer, the Cambridge University geographer and seismologist who was his collaborator on "Into the Inferno."  Herzog's film uses locations from all around the world, in places such as the Torres Strait Islands, Castel Gandolfo in Italy, Australia's Outback, the French Alsatian town of Ensisheim, Antarctica, Mecca in Saudi Arabia, Merida in Mexico, Oslo in Norway, Arizona and Hawaii. These are all places where objects from outer space have landed.

The breezy film with great visuals also has a serious tone about the survival of the world, as it wonders what will happen if the inevitable actually happens and the Earth is struck by a giant meteor like it was some 66 million years ago when it wiped out the dinosaurs. The massive impact from that event is situated in Mexico's Yucatan peninsula, which merits a visit from the film crew.

What this nature documentary implies about the nature of meteors makes it not only a good watch that's gorgeously filmed but also a scary one.

I learned such things as there were approximately 6100 meteors that hit the Earth last year, which is common number, and that people are really made of stardust.

The academic Clive Oppenheimer is the host and interviewer, while the filmmaker Werner Herzog directs and narrates.

The different location sites of the interviews from an array of scientists, academics, a jazz musician (Jon Larsen who found on the rooftop of a sports arena in Oslo some "micro-meteorites," and later became a geologist), a Jesuit priest and Papaun tribal elders, is very telling about the dangers from these fallen objects from the sky. Discussions are encouraged about environmental reactions, the repercussions of these cosmic events from a religious angle, scientific advancement, as culturally affecting and if it's possible to save the world from another cataclysmic event from happening by doing something now that's recommended.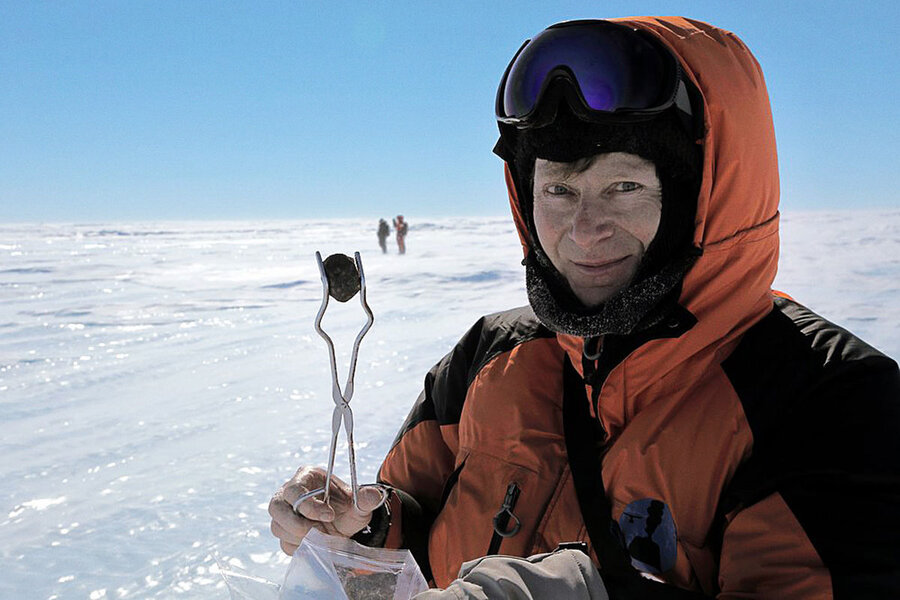 REVIEWED ON 11/30/2020 GRADE: B+