FIRE OF LOVE

(director/writer: Sara Dosa; screenwriters: Shane Boris/Erin Casper/Joceilne Chaput;  editors: Erin Casper, Jocelyne Chaput; music: Nicolas Godin; cast: Miranda July(narrator), Katia Krafft (archive footage), Maurice Krafft (archive footage); Runtime: 93; MPAA Rating: NR; producers;Shane Boris, Ina Fichman, Sara Dosa: A Submarine production/Sandbox Films; 2022-France-in French with English subtitles)
"Magnificent documentary."
Reviewed by Dennis Schwartz
 
The subjects of this magnificent documentary directed by French filmmaker Sara Dosa  ("The Seer and the Unseen"/"The Last Season") are the loving married couple, the geochemist Katia and the geologist Maurice Kraftt, who through the years became renown as Alsatian French volcanologists. They met in 1966 and for 25 years the couple enthusiastically together chased volcanoes around the world and died together on Japan's Mt. Unzen, a towering stratovolcano whose violent eruption came about unexpectedly in the year of 1991 and took their lives.

The footage is incredible, as the film is told through the 16 mm clips of their discoveries they left behind. Animation is used to show the unique motion of tectonic plates and how the lava flows beneath the surface.
It's a fun film except for the tragedy.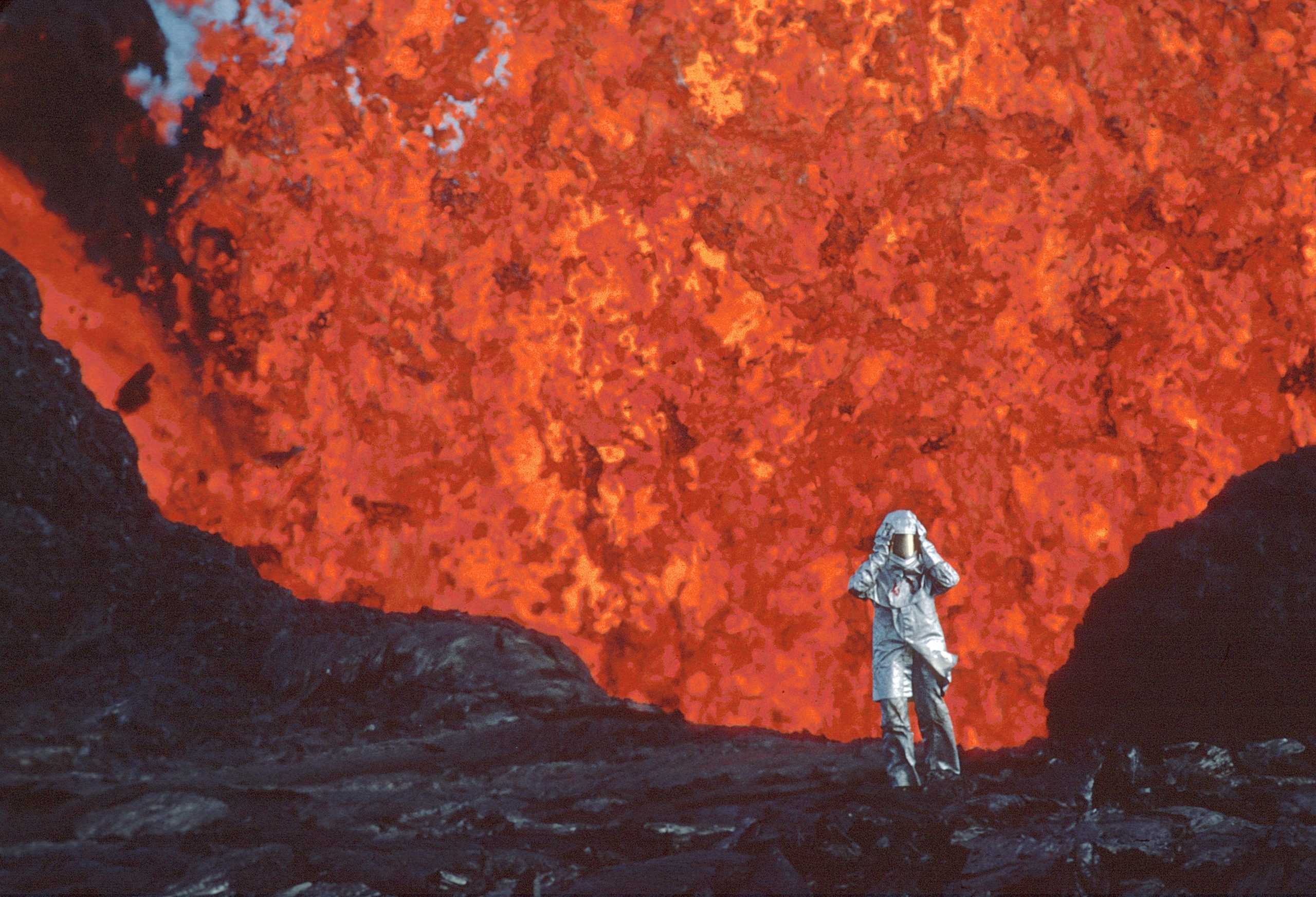 REVIEWED ON 1/23/2022 GRADE: A-