FINDING OHANA
(director:Jude Weng; screenwriter: Christina Strain; cinematographer: Cort Fey; editor: Priscilla Nedd-Friendly; music:Joseph Trapanese; cast:Kelly Hu (Leilani), Ke Huy Quan (George Phan), Chris Parnell (Brown), Marc Evan Jackson (Robinson), Branscombe Richmond (Kimo), Kyndra Sanchez (Yoli), Owen Vaccarro (Casper), Ricky Garcia (Monks), Kea Peahu (Pili), Alex Aiono (Ioane), Lindsy Watson (Hana); Runtime: 123; MPAA Rating: PG; producer; Ian Bryce: Netflix; 2021-USA-in English, Hawaiian, Spanish, with English subtitles if necessary)
"Its message is that the best treasure we can find is our friends."
Reviewed by Dennis Schwartz

A formulaic but family friendly adventure film for those of all ages. The Hawaiian term ohana means family. It's directed by the Taiwan-born long-time TV director Jude Weng as a film about retracing your Hawaiian roots if you no longer live there. It's scripted by Christina Strain.

The 12-year-old Pili (Kea Peahu) and her teenage brother Iaone (Alex Aiono) are Brooklyn-raised siblings who will spend the summer on Oahu. Their single mother Leilani (Kelly Hu) brings them back to Hawaii after her father Kimo (Branscombe Richmond) has a heart attack. She moved the family away from the islands after her husband's death six years ago and hasn't been back since.

The expert geocacher (a global treasure hunter looking for caches) Pili finds a mysterious journal containing clues to a 200-year-old Spanish treasure with connections to her family, and with their new friends Hana (Lindsay Watson) and Casper (Owen Vaccaro) the siblings go on a treasure hunt.

Tension arises between Hana and Kimo when she discovers financial missteps have left him at risk of losing the family's property and home. To take care of her responsibilities, Hana may have to sell her New York apartment and relocate her family to Hawaii.

The siblings hope they can find enough money to save her grandfather's home without having to leave NYC.

The adventure tale is filled with charm, a lot of running gags, the chance to see a lot of unknown Hawaiian actors, and it pays homage to adventure movies like "The Goonies" and "Dora and the Lost City of Gold."  It should satisfy the viewing needs of those looking for a gentle film that lays on them truths about Hawaiian cultural heritage, its family traditions and food culture. Its message is that the best treasure we can find is our friends.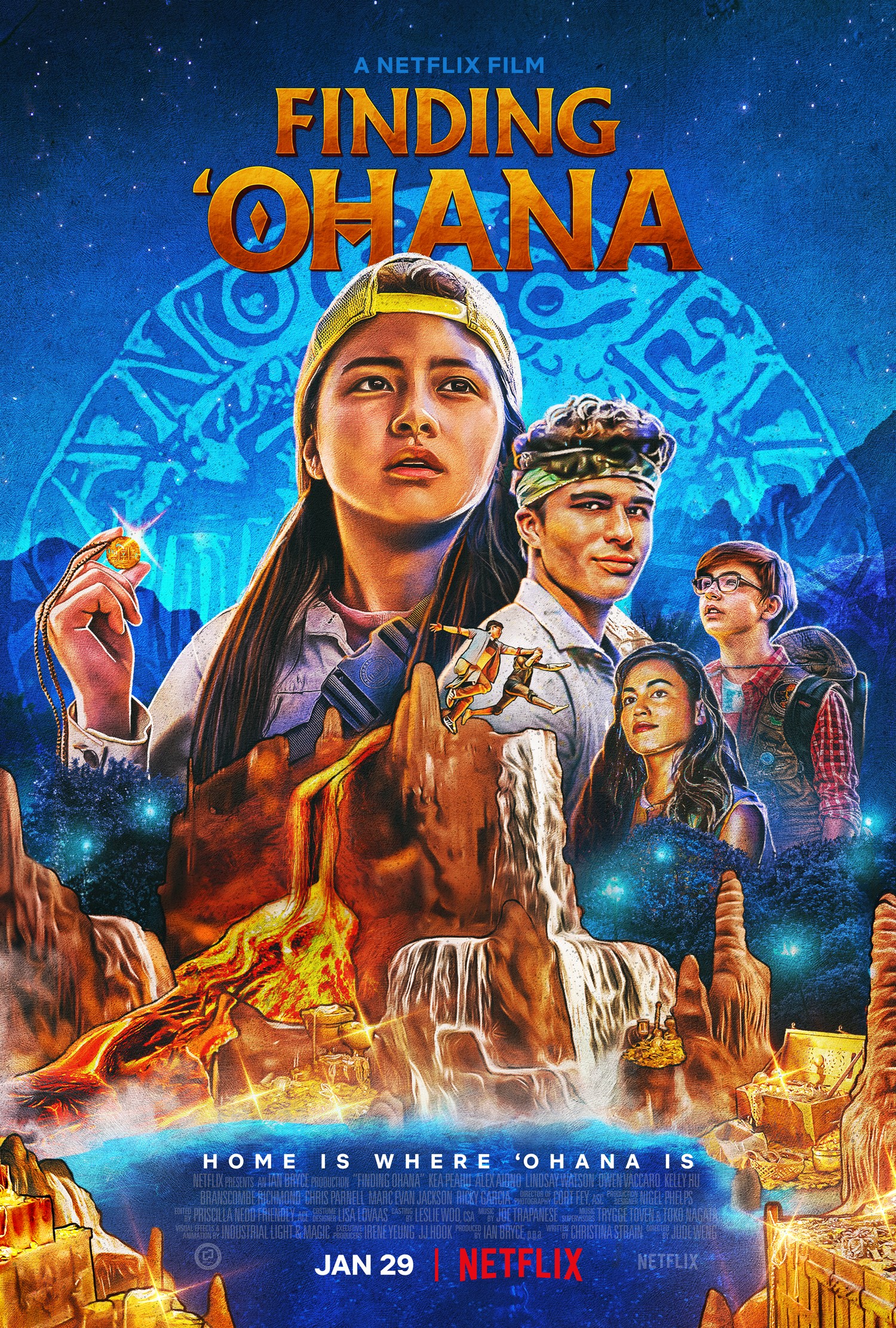 .REVIEWED ON 1/13/2022 GRADE: C+