FAST CHARLIE
(director: Phillip Noyce; screenwriters: Richard Wenk, based on the novel Gun Monkeys by Victor Gischler; cinematographer: Warwick Thornton; editors: Lee Haugen, Jered Zalman; music: Fil Eisler; cast: Pierce Brosnan (Charlie Swift), Morena Baccarin (Marcie Kramer), James Caan (Stan), Toby Huss (Benny), Gbenda Akinnagbe (Beggar Mercado), Christopher Matthew Cook (Freak), Frederic Lehne (Sal), Brennan Keel Cook (Blade), Jacob Grodnik (Paulie), Stephen Louis Grush (Goat), Sharon Gless (Mavis), David Chattam (Milt, club bouncer); Runtime: 90; MPAA Rating: PG-13; producers: Ryan Donnell Smith, Brent C. Johnson, Jeff Holland, Daniel Grodnik, Mitchell Welch; Vertical; 2023)
"I was taken with this minor gangster film because it does much without doing much."
Reviewed by Dennis Schwartz

A bloody B-film underworld caper that's skillfully directed by the veteran Australian filmmaker Phillip Noyce ("Dead Calm"/"Above Suspicion") and written with some panache by Richard Wenk. It's based on the 2003 novel Gun Monkeys by Victor Gischler.

One of the film's veteran stars, James Caan, passed away soon after the film wrapped.

Charlie Swift (Pierce Brosnan, the former Bond at 70, is still agile) plays a cool, grey-haired hitman and fixer who has worked 20 years for Stan (James Caan), his aging Orlando mob boss.

After a rival gang from Miami, led by Beggar Mercado (Gbenda Akinnagbe), guns-down Stan and his team, Charlie, the sole survivor, is determined to make them pay for it, even if he must give up his comfortable life-style to go after them.

Charlie, a Marine vet, who was stationed in Italy, was the key member of Stan's team. He lives modestly in Biloxi, Miss., in a home decorated with antiques. The reticent hood is a gourmet cook specializing in Italian food. His dream is to retire in Tuscany.

Charlie has gunned-down the loser gangster husband of Marcie (Morena Baccarin), who squealed on Beggar and is responsible for the strife.

Charlie now seeks out the Brazilian widow, who is living in Rio de Janeiro, and they both go to New Orleans to find the evidence Marcie's ex was hiding.

I was taken with this minor gangster film because it does much without doing much.

It played at the Mill Valley Film Festival.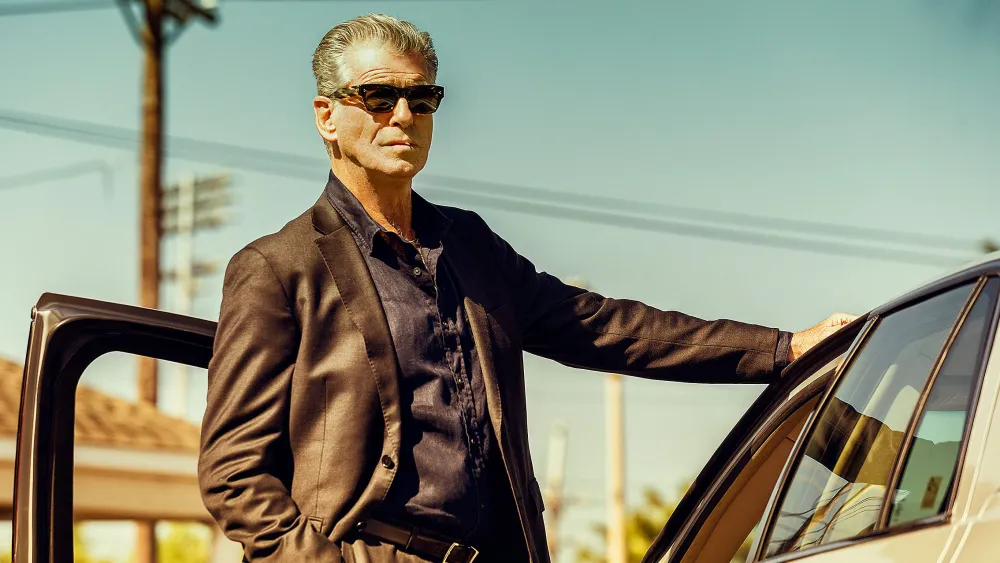 REVIEWED ON 11/5/2023  GRADE: B+