FAMILY SQUARES
(director/writer: Stephanie Laing; screenwriter: Brad Morris; cinematographer: Kevin Atkinson; editor: Joe Klotz; music: Joseph Stephens; cast: Max Caspe(Katie's son), Zoe Chao (Nurse Kelly), Ann Dowd (Judith),  Judy Greer (Dorsey), Elsie Fisher (Cassie), Scott Macarthur (Chad), MacLaren Laing (Max), Billy Magnussen (Robert), Margo Martindale (Diane), Sam Richardson (Alex, the estate attorney), Timothy Simons (Bret), June Squibb (Mabel), Casey Wilson (Katie), Henry Winkler (Bobby), Rob Reiner (narrator); Runtime: 90; MPAA Rating: R; producers; Jonathan Tropper, Peter Odiorne, Alex Saks, Stephanie Laing: Screen Media Films; 2022)
"If I see a nasty family drama like this one I would expect it to be funnier, wittier and more acerbic."
Reviewed by Dennis Schwartz

Stephanie Laing ("Irreplaceable You") is writer-director of this COVID made family dramedy, using the Zoom technology to film online during the pandemic and using squares to move from scene to scene.  Her co-writer is Brad Morris.

When the 90-year-old grandma head of the Worth family, Mabel (June Squibb), dies in a nursing home, her attending nurse Kelly (Zoe Chao) tries to inform her scattered family through her 8th grade granddaughter Cassie (Elsie Fisher) to be prepared to do a Zoom together. Mabel has left some videos for her relatives to look at. Some videos act in a hostile way to revive old feuds buried but not settled, others are more positive. Her aim is to get this snarky stuff out in the open so the family can face it and unite as a real family.

Family members include the following: the failed writer Chad (MacLaren Laing), the Russian residing on the lam techie Robert (Billy Magnussen),  Cassie's dad Brett (Timothy Simons). Brett's been working with Mabel on the Zoom in the hope the Zoom can bring the family together.

We learn Mabel's two children Diane (with five children)  and Bobby (Margo Martindale and Henry Winkler) are not on speaking terms with one another and that Diane's children go along with that.

The grandchildren are played by Judy Greer (RV traveler with her teen son), Billy Magnussen, Casey Wilson, Timothy Simons and Scott MacArthur. The estate attorney is played by Sam Richardson.
 
Many family members hide behind their secrets, in this messy lock-down film that repelled me more than it thrilled me. Upon reading the will, Mabel drops in some bombs, like having the family guess which one was adopted.

There were too many characters to fully develop in such a short time. The ensemble cast had fine performances by the likes of Ann Dowd (Mabel's younger wife) and Margo Martindale, and an interesting one by Winkler as the family screw-up. But mostly forgettable ones by the others in the ensemble.

It's an incoherent film that paints a rather ugly family portrait of family members who don't jell together. If I see a nasty family drama like this one I would expect it to be funnier, wittier and more acerbic.

There's also an unneeded narration by an unseen Rob Reiner.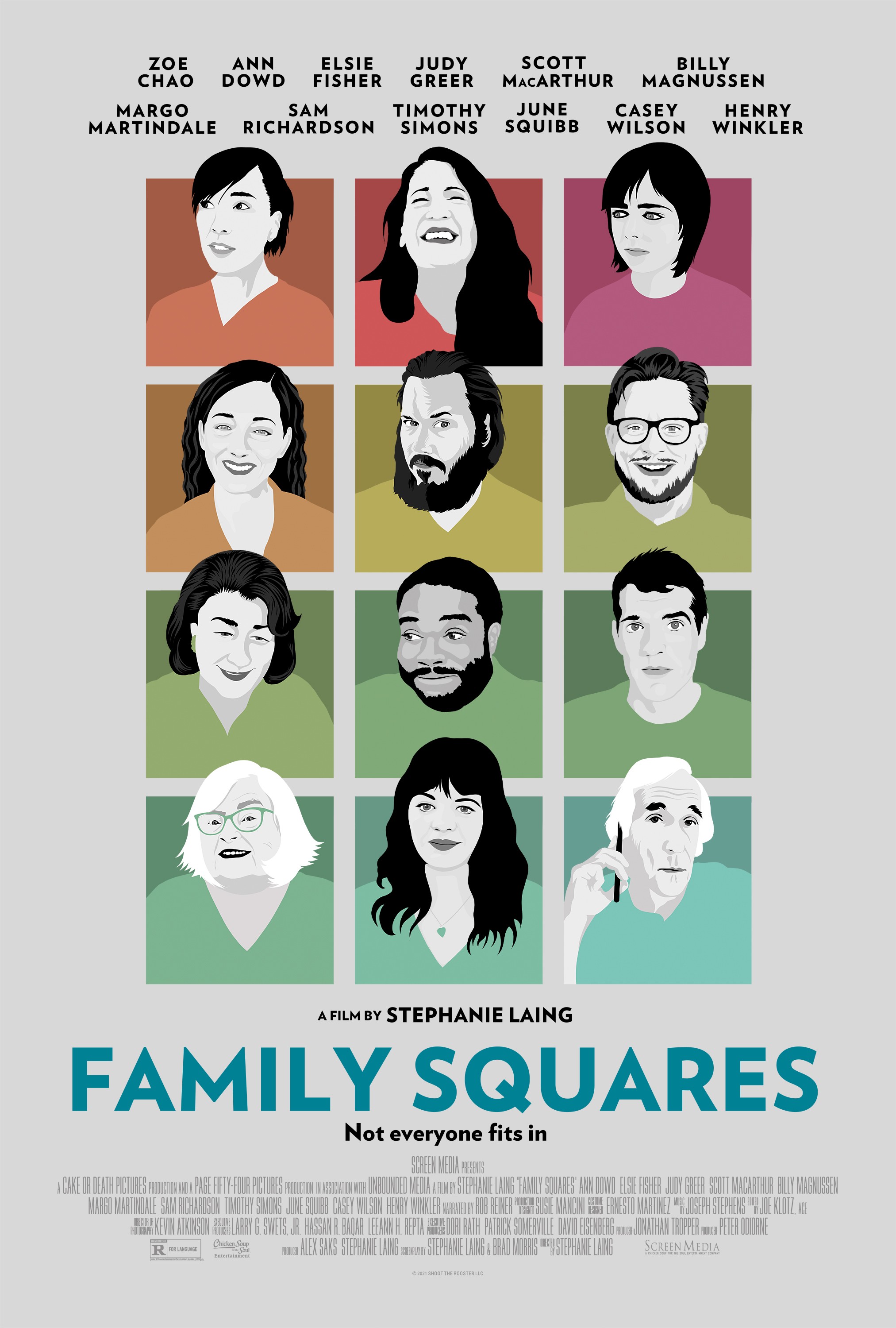 REVIEWED ON 3/22/2022  GRADE: C+