EDGE OF THE WORLD
(director: Michael Haussman; screenwriter: Rob Allyn; cinematographer: Jaime Feliu-Torres; editor: Marco Prez; music: Will Bates; cast: Jonathan Rhys Meyers (Sir James Brooke), Ralph Ineson (Sir Edward Beech), Dominic Monaghan (Arthur Crookshank), Otto Farrant (Charley), Bront Palarae (Mahkota), Samo Rafael (Badruddin), Hannah New (Elizabeth Crookshank), Atiqah Hasiholom (Princess Fatima), Shaheizy Sam (Sabu), Yusyf Mahardika (Tujang), Peter John (Orang ), Josie Ho (Madame Lim), Wan Hanafi Su (Sultan of Brunei), Kahar Bin Jini (Datuk Patinggi Ali); Runtime: 104; MPAA Rating: NR; producer: Josie Ho/Rob Allyn/Conroy Chi-Chung Chan; A Samuel Goldwyn release/Margate House Films; 2021-USA/UK/China/Mayaysia-in English, Malay, Dayak, Cantonese and Arabic, with English subtitles)
"We can only sigh about its potential."
Reviewed by Dennis Schwartz

An ambitious epic story, filled with inaccuracies and corn, that's awkwardly delivered as an old-fashioned adventure story that examines colonialism.
It's based on the unique life of the 19th century Englishman, the bold and wealthy explorer Sir James Brooke (Jonathan Rhys Meyers, who was the inspiration for Lord Jim and The Man Who Would Be King. The biopic tries hard to work as a pure adventure story, that's audaciously helmed by the limited former music-video veteran Michael Haussman ("Blind Horizon"/"A Study in Gravity"). It fails to be lively (its biggest flaw). It's written as a labor of love by Rob Allyn, an inexperienced writer, an actor turned producer, who fails to nail it and in the process distorts history.

Sir James Brooke became the first white rajah of Sarawak in Borneo, while his family ended up governing there for a century. He narrates his journey.

In 1839, James Brooke the born in India Bengal soldier flees from a military career, a wife and an  illegitimate child from his Victorian England to explore Borneo. He uses his inheritance to buy a schooner and heads to Borneo with his cousin Arthur (Dominic Monaghan) and nephew Charley (Otto Farrant).
After a pirate attack, he seizes a rebel fort when allied politically with the rival Prince Badruddin (Samo Rafael), his favorite. Opposed to having his prisoners beheaded, Brooke agrees to be crowned Rajah for the trade off by the Sultan of Brunei (Wan Hanafi Su).
The new Rajah pleads with the Royal Navy for a steamship to ward off pirates, but they picture his kingdom as a colony and refuse to comply–as the patriotic captain (Ralph Ineson) wants the territory for the crown.

When Mahkota's (Bront Palarae) pirates raid Brooke's capital, they massacre the population and leave Brooke in a critical condition. He acts to save his remaining subjects by embracing the laws of the jungle and letting go of his British gentlemanly ways to fight back as a savage.

It's an old-fashioned tale, of a type not seen since the last century. It was shot in the thick jungle in Malaysia. Unfortunately its interesting story fails to come across on the screen as a classic swashbuckler, and we can only sigh about its potential.

From the supporting cast there's fine work from Dominic Monaghan as Brooke's second in command, while Princess Fatima (Atiqah Hasiholan) makes for a believable local princess who becomes Brooke's political partner and Madame Lim (Josie Ho) becomes his wife, even though he's suspected of being a homosexual.
Other supporting cast members disappoint. even if the star Jonathan Rhys Meyers doesn't. He relishes the role of an action hero with a square jaw and a sensitivity for human rights (calling for the end of slavery and head-hunting).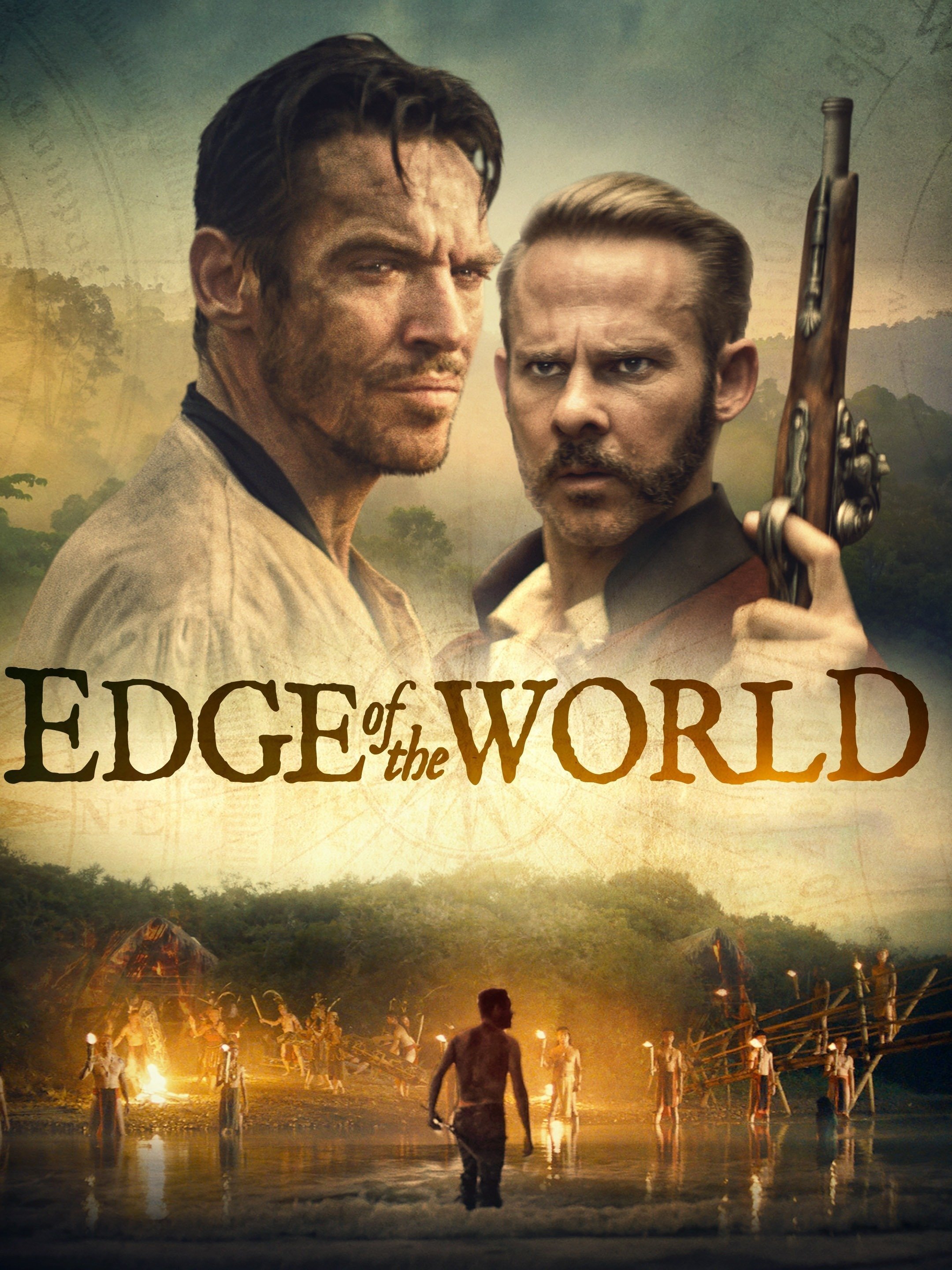 REVIEWED ON 6/9/2021 GRADE: C+