ECHO BOOMERS
(director/writer: Seth Savoy; screenwriters: Jason Miller/Kevin Bernhardt; cinematographer: Carlos Veron; editor: Kevin O'Keefe/Dean Gonzalez; music: Dara Taylor; cast: Patrick Schwarzenegger (Lance Zutterland),  Micael Shannon (Mel Donnelly), Gilles Geary (Jack), Lesley Ann Warren (Author), Hayley Law (Allie), Alex Pettyfer (Ellis Beck), Karli Hall (Beth), Jacob Alexander (Chandler Gaines), Oliver Cooper (Stewart), Kate Linder (Kathy Tucker); Runtime: 94; MPAA Rating: R; producer: Lucas Jarach/Sean Kaplan/James Langer/Jason Miller/Kelly Mi Li/Jeff Waxman/Mike D. Ware/Byron Wetzel/Matthew G. Zamias; Saban Films; 2020)
"It wants desperately to say something impressive about the younger generations of millenniums except it has nothing impressive to say."
Reviewed by Dennis Schwartz
Echo Boomers refers to the "Millennial" generation, they are the children of "Baby Boomers."

Seth Savoy is a previous director of short films.

EB is a political drama set in Chicago about art robbers who rob the rich because they resent them, thereby fueling the film's socio-political commentary. The screenplay is written by Savoy, Jason Miller and Kevin Bernhardt. It offers not much about why they choose to rob only the rich. It wants desperately to say something impressive about the younger generations of millenniums except it has nothing impressive to say.

The recently graduated art history college student, Lance (Patrick Schwarzenegger), is in a hole with student debt. He can only get minimum-wage jobs. He's urged to come to Chicago for a job by his cousin Jack (Gilles Geary), which turns out to be a job burglarizing the homes of the rich. Lance goes along to identify their most valuable paintings, and helps trash the place. They spent their stolen money partying. Lance becomes the moral conscience of the gang.

The gang is in a tremendous rage how the system works against them and is only for the rich. They wear skeleton masks on the job. The outraged leader is Ellis (Alex Pettyfer), the other gang members include  — Allie (Hayley Law), Stewart (Oliver Cooper), and Chandler (Jacob Alexander). Over time things change and the gang has a falling out. When Jack plots his own scheme, their fence, Mel (Michael Shannon), loses faith in the gang. They're soon in jail.

In prison, the gang members spill their beans, with Lance being interviewed by a noted author (Lesley Ann Warren).

The dull film fails to emulate successful trans-formative low-class crime film movies as Trainspotting, as everything about this film seems ordinary.

The only character who could put a fright in you is Shannon. Now he's a bad boy who moves the needle when on screen. The others seem to be wanting your sympathy for being losers.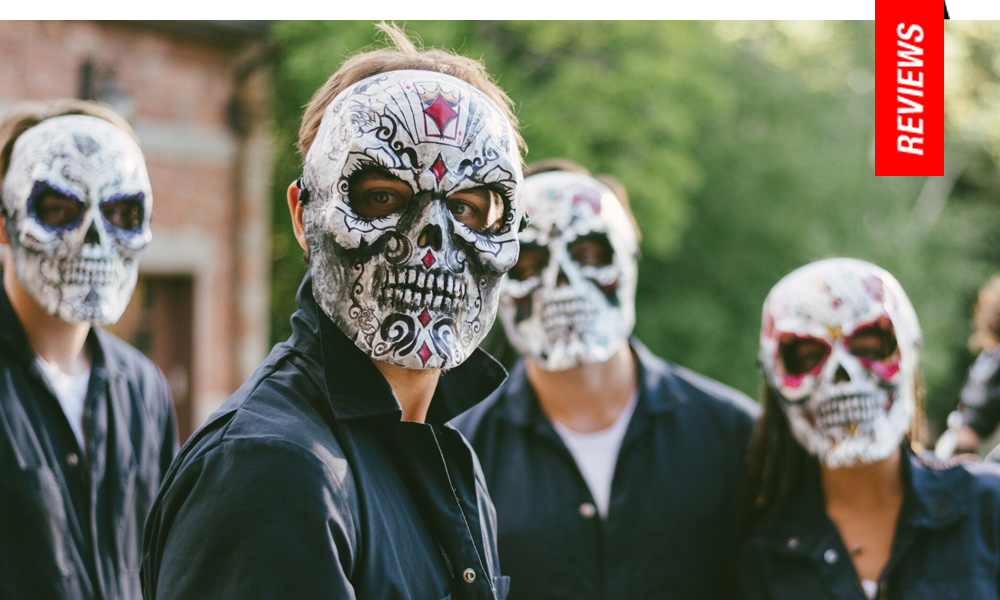 REVIEWED ON 1/13/2021 GRADE: C+