DRUG WAR
(director Johnnie To; screenwriter: Wai Ka Fai, Yau Nai-hoi, Ryker Chan, Yu Xi; cinematographer: Cheng Siu-keung; editors: David Richardson, Allen Leung; music: Xavier Jarnaux; cast: Louis Koo (Timmy Cho), Sun Honglei (Capt. Zhang Lei), Huang Yi (Yang Xiaobei), Gao Yungxiang (Xu Guoxiang), Wallace Chung (Guo Weijun), Hao Ping (Bro Haha), Gan Tingting (Haha's wife), Cheng Taishen (Captain Liu), Guo Tao (Senior Dumb), Li Jing (Junior Dumb), Xiao Cong (Driver), Gao Xin (Driver), Li Zhenqi (Uncle Bill), Michelle Ye Xuan (Sal), Siu-Fai Cheung (Su); Runtime: 107; MPAA Rating: NR; producers: Johnnie To, Wai Ka-fai; Variance Films; 2012-Hong Kong/China-in Mandarin & Cantonese, with English subtitles)
"The police procedural crime drama has dedicated Chinese narcotics cops closing in on a big-time drug manufacturer in a risky undercover operation."
Reviewed by Dennis Schwartz

The visually gifted, master craftsman Hong Kong filmmaker Johnnie To ("Three"/"Office") after making a few winning rom/com melodramas returns to making a great clinically observant crime film–this time in the mainland, in the polluted seacoast city of Tianjin. The police procedural crime drama has dedicated Chinese narcotics cops closing in on a big-time drug manufacturer in a risky undercover operation. It's written by Wai Ka Fai, Yau Nai-hoi, Ryker Chan and Yu Xi.

It features an intricate plot of double-crosses among the Chinese cops and deception among the criminals. It leads in the closing sequence to a gripping shoot-out.

Captain Zhang Lei (Sun Honglei) heads an anti-drug unit. He's after the notorious drug dealer Timmy Choi (Louis Koo). Choi ends up on the run after an explosion in his amphetamine factory kills his wife and her brothers, that's run by deaf-mute employees (Guo Tao, Li Jing). He is then arrested on a murder charge by Zhang and recruited to work for him. Bargaining for his life, Choi tells Zhang about the crime network he works for and his bosses. We learn Choi's partner is HaHa (Hao Ping) and that Uncle Bill (Li Zhenqi) is one-rung above the boys. Choi blabs about his bosses, but the police believe he's holding out on them. In any case, Zhang under disguise meets the drug bosses to entrap them.

Despite the bleak wintry setting, there's a funny bit involving two stoner drivers (Xiao Cong, Gao Xin).

It features a clever and pertinent story, chilling acting and enthralling action set pieces (such as the arrest at a highway tollbooth of a number of drug mules carrying their stuff on a bus).

The Hong Kong and mainland China connection survives any censorship and works well as a superior thriller on the futile war on drugs.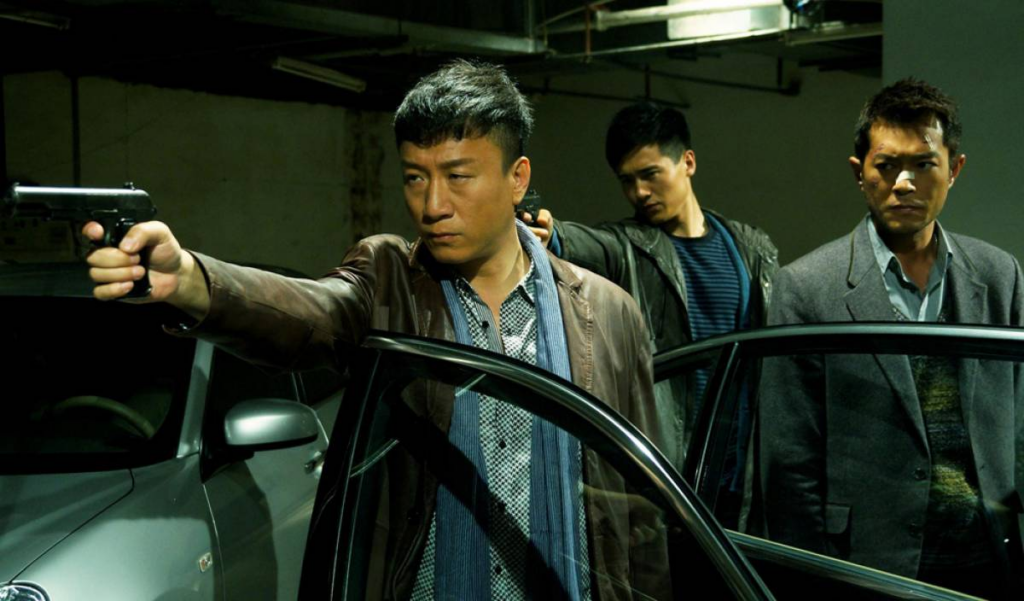 REVIEWED ON 7/27/2023  GRADE: B+