CULT OF THE COBRA
(director:  Francis D. Lyon; screenwriters: story by Jerry Davis/Cecil Maiden/Richard Collins; cinematographer: Richard Metty; editor: Milton Carruth; music:Joseph Gershenson; cast: Faith Domergue (Lisa Moya), Richard Long (Paul Able), Marshall Thompson (Tom Markel), David Janssen (Rico Nardi),  Jack Kelly (Carl Turner), William Reynolds (Pete Norton), John Halloran (High Priest), Daru (Leonard Strong) Myrna Hansen (Marian), Kathleen Hughes (Julia Thompson), James Dobson (Nick), Walter Coy (Police Inspector); Runtime: 78; MPAA Rating: NR; producer; Howard Pine: Universal International Pictures; 1955-B/W)

"Filled with hokum, and is unconvincing."
Reviewed by Dennis Schwartz

A wannabe Cat People psychodrama horror pic directed by the former editor Francis D. Lyon ("The Money Jungle"/"Castle of Evil") and written by Cecil Maiden and Richard Collins, from a story by Jerry Davis. The B-film is shot in B/W by Richard Metty. It has become a cult film, but is a humdrum potboiler that's filled with hokum, and is unconvincing.

At the end of the war, in 1946, 6 close-knit Air Force guys from NYC are in Malaysia at a market doing a picture taking tourist thing on their last day overseas and are aroused by a greedy snake charmer named Daru (Leonard Strong) and his cobras. One of the soldiers heard of a religious cult that believes a woman can turn into a snake from a secret ceremony. Daru tells them he's a member of that secret cult, called the Lamians. For a hundred bucks he's willing to sneak them into a temple ceremony, but makes them promise not to take any pictures. He says if they do the High Priest (John Halloran) will put a curse on them and they will all die. Of course one of them, Nick (James Dobson), is drunk and snaps a picture. He's killed while on the run from the temple by snakebite.

The others return to the city, where the commercial artist Tom (Marshall Thompson) and the research professor Paul (Richard Long) Richard Long are roommates and share the same Broadway actress girl Julia (Kathleen Hughes). Tom is disappointed when she chooses to marry Paul over him, but is consoled when the attractive Lisa (Faith Domergue) moves into the next door apartment in his apartment building and they begin a romance.

It turns out she's an agent for the cult group, who turns into a cobra to enact the curse.

The other soldiers are the bowling alley owner Rico (David Janssen), Carl (Jack Kelly) and Pete (William Reynolds).

There's no suspense in this flatly directed horror film, only guessing who is bitten by the snake and who survives. Faith Domergue (one of Howard Hughes' discoveries and lovers) makes for an uninspiring snake woman.

This is trash when compared to the lyrical Jacques Tourneur's Cat People (1942).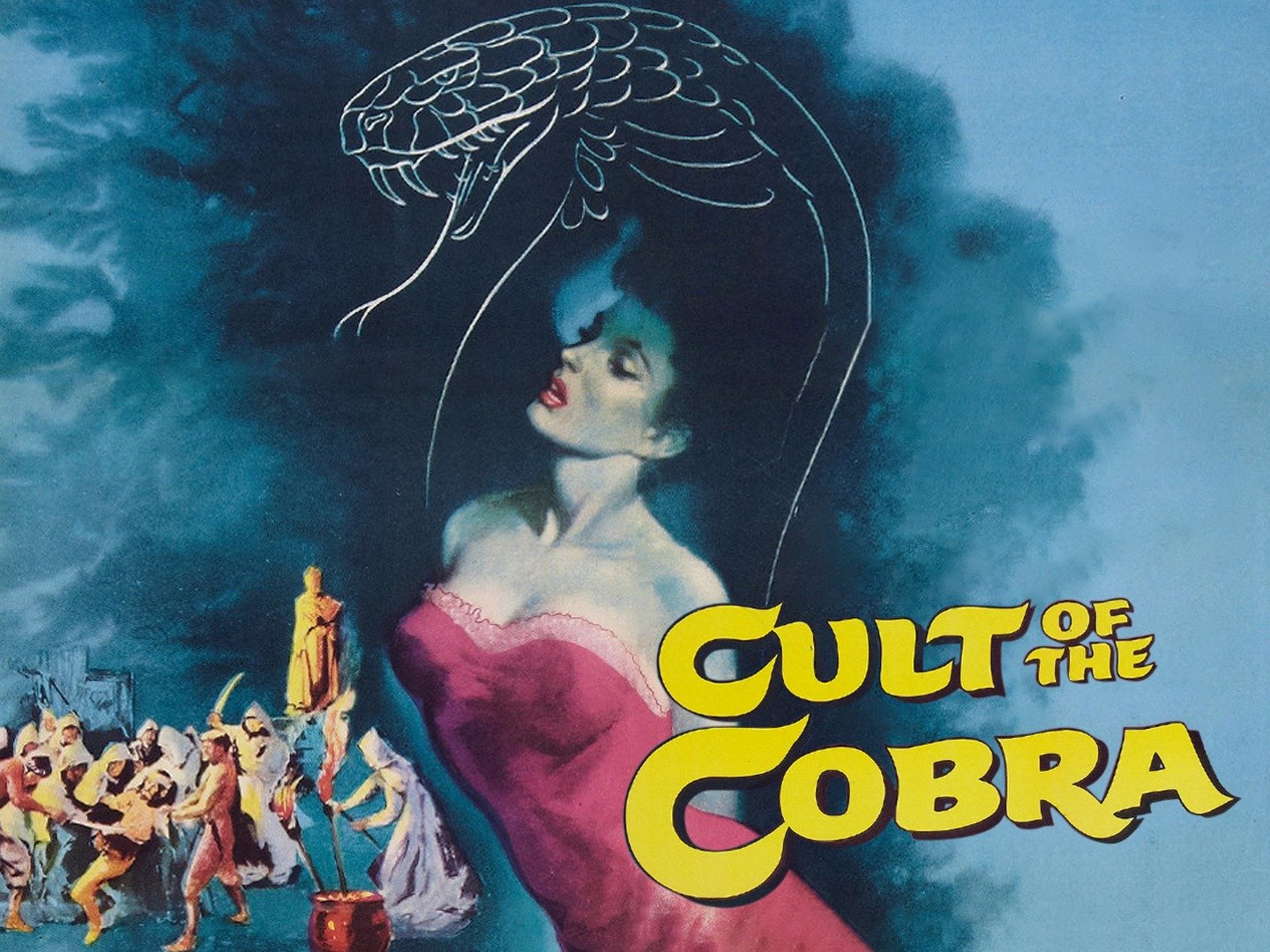 REVIEWED ON 9/15/2021 GRADE: C+