CONTEMPORARY COLOR
(director: Bill Ross IV /Turner Ross; cinematographer: Jared Alterman/Bill Ross IV/Turner Ross; editor: Bill Ross IV; cast: David Byrne, Lucius, Nico Muhly, Ira Glass, Nelly Furtado, St. Vincent, Devonte Hynes, How to Dress Well, Zola Jesus, Ad-Rock, Money Mark, tUnE-yArDs; Runtime: 107; MPAA Rating: PG-13; producers: Michael Gottwald/David Byrne/Josh Penn/Dan Janvey/Michael Gottwald; Oscilloscope; 2016)
"Novel concert documentary."


Reviewed by Dennis Schwartz

New Orleans-based sibling filmmakers Bill and Turner Ross co-direct this novel concert documentary filmed at Brooklyn's Barclays Center in the summer of 2015. David Byrne, the former Talking Head, conceived the event after visiting color guard performances in the American Midwest and fell in love with it. The concert consists of paired off high school color guards (twirling flags and spinning rifles and doing synchronized dance routines) with top pop acts, including Ad-Rock of the Beastie Boys, St. Vincent and tUnE-yArDs.
The idea is to celebrate the color guard pageant by getting them involved with hipster rockers. By having the professionals involved excitement is created and a new art form emerges, while the competitive dimensions of the pageant are reduced.There are 10 color guard teams from across the US and Canada that participate in this dazzling unique event.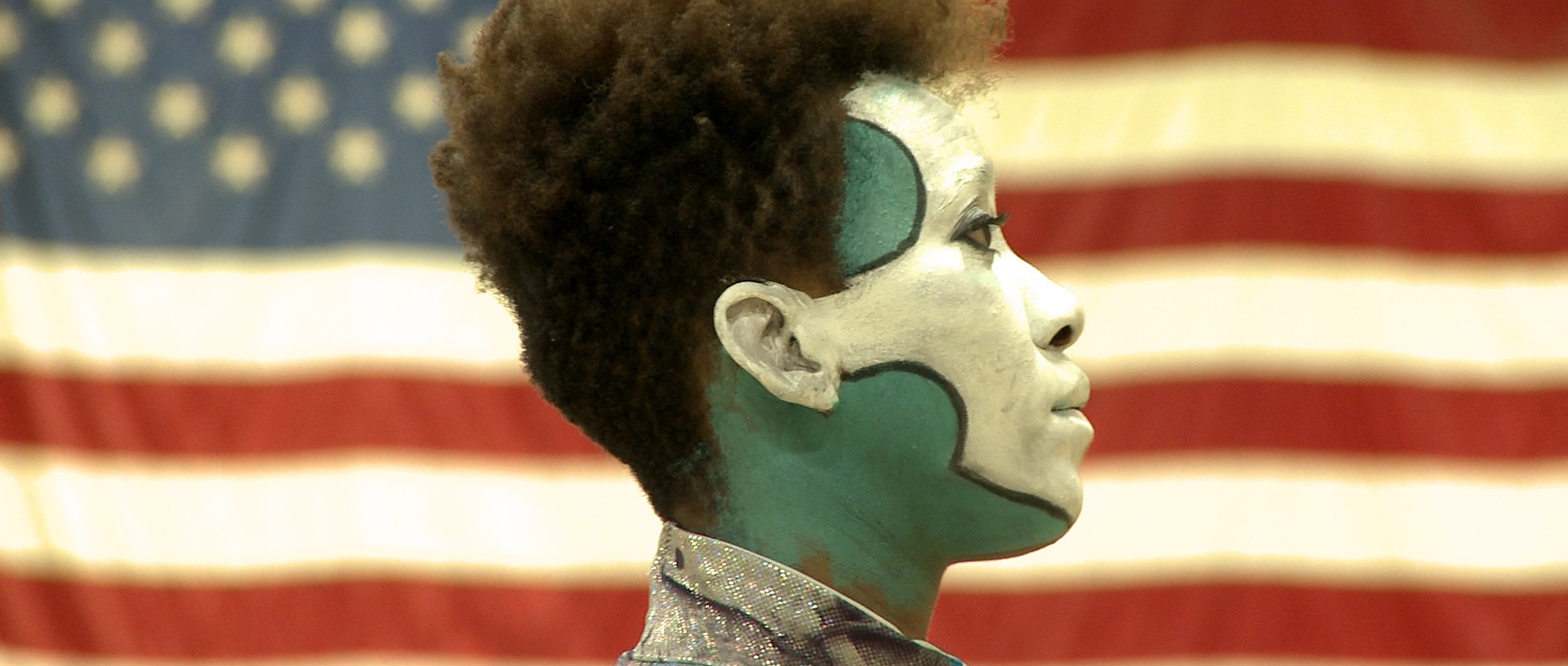 REVIEWED ON 1/6/2018 GRADE: B-