COHERENCE 
(director/writer: James Ward Byrkit; screenwriters: story by Byrkit & Alex Manugian; cinematographers: Arlene Muller/Nic Sadler; editor: Lance Pereira; music: Kristin Ohrn Dyrud; cast: Hugo Armstrong (Hugh), Emily Baldoni (Em), Nicholas Brandon (Mike), Elizabeth Gracen (Beth), Lauren Maher (Laurie), Maury Sterling (Kevin), Lorene Scafaria (Lee), Alex Manugian (Amir); Runtime: 89; MPAA Rating: NR; producer: Lene Bausager; An Oscilloscope Laboratories release of an Ugly Duckling Film; 2013)
"Is anything but coherent."
Reviewed by Dennis Schwartz

This too complex puzzler of a supernatural sci-fi film (too much real science) is a low-budget pic and low-fi artfully directed film, in his debut by James Ward Byrkit, and is anything but coherent even if illuminating. It's based on the metaphysical sci-fi story he wrote with Alex Manugia.

Eight friends gather together at the countryside home of Amir (Alex Manguian). The time-frame coincides with Miller's Comet passing overhead at night. The former ballet dancer, whose career suddenly faded, Emily (Emily Baldoni), is pissed-off that the flirty Laurie (Lauren Maher), the former girlfriend of her current boyfriend Kevin (Maury Sterling) is the host's date. Other guests include Mike (Nicholas Brendon), an actor on TV's "Roswell," and his wife Lee (Lorene Scafaria, also a director), along with Hugh (Hugo Armstrong) and Beth (Elizabeth Gracen).
   
A power outage occurs and cellphone screens mysteriously crack, and it's noticed that a house on the same street, that resembles their house, has not lost power and the guests there resemble them, as they also are having a dinner party. This encourages a visit to that untouched house by two of the guests.

Coincidentally, the brother of one of the guests, a physics professor, left a book he was reading in the house that explains the Schrodinger's Cat theory. The book tells us quantum physics postulates that it's possible that realities exist simultaneously and under certain circumstances can become a single event. One of the guests tells us this was the same paradox in Gwyneth Paltrow's "Sliding Doors" (1998).

The filmmaker encourages each viewer to figure things out for themselves (not an easy task), which might appeal to some viewers and turn off others.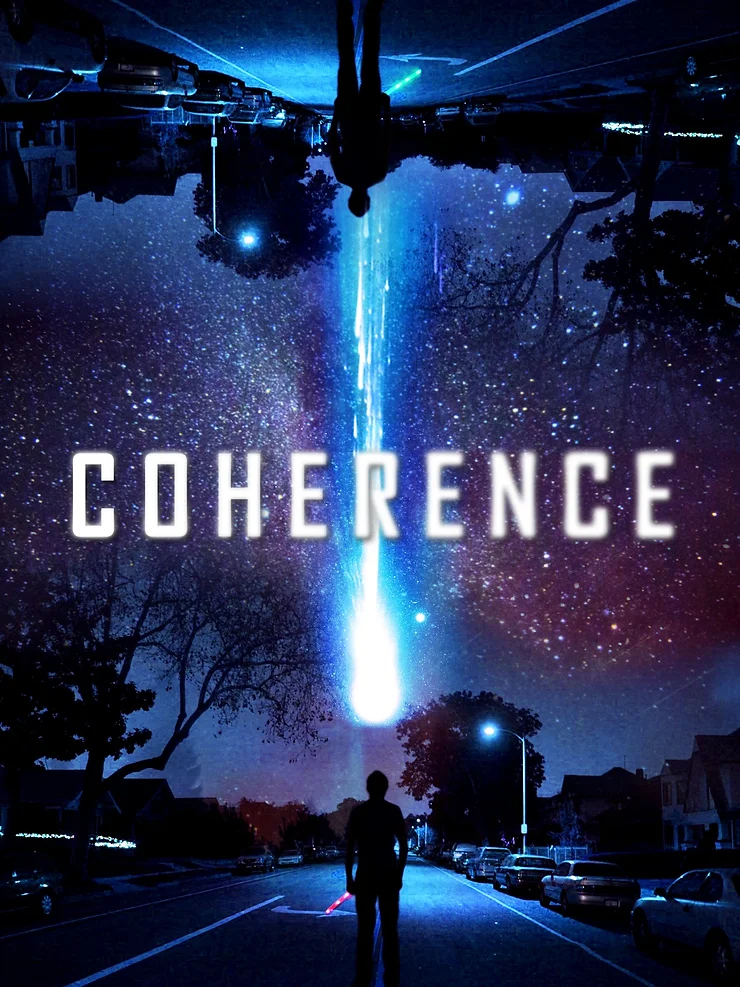 REVIEWED ON 9/14/2023  GRADE: B+