HIT MAN
(director/writer: George Armitage; screenwriter: based upon the novel Jack's Return Home by Ted Lewis; cinematographer: Andrew Davis; editor: Morton Tubor; music: H.B. Barnum; cast: Bernie Casey (Tyrone Tackett), Pam Grier (Gozelda), Lisa Moore (Laura Garfoot), Rudy Challenger (Swift), Edmund Cambridge (Theotis Oliver), Bob Harris (Shag Merriweather), Robert E. Mosley (Huey), Christopher Joy (Leon), Don Diamond (Nano Zito), Bhetty Waldron (Irvelle Way), Timothy Brown (Mr. Biggs), Tracy Ann-King (Nita Biggs), Candy All (Rochelle Tackett), Sam Laws (Sherwood Epps); Runtime: 90; MPAA Rating: R; producer: Gene Corman; Amazon/MGM; 2022)
"A poor reworking of the much superior Mike Hodges' 1971 Get Carter film."
Reviewed by Dennis Schwartz
Writer-director George Armitage ("Miami Blues"/"Grosse Pointe Blank") bases the blaxploitation film on the 1970 novel Jack's Return Home by Ted Lewis. It's a poor reworking of the much superior Mike Hodges' 1971 Get Carter film, changing locales from England to America, going from a white cast to a black one, and altering it significantly. The producer is Gene Corman, the brother of the creative indie filmmaker and producer Roger. Armitage was Roger's protege.

Tyrone Tackett (Bernie Casey, former NFL player with the Rams) is a former LA police officer now living in Oakland and working for the porn king Murray Biggs (Timothy Brown), whose wife (Tracy Ann-King) is his mistress. Wearing his pimp hat rakishly so it tilts atop his Afro, the cool brother returns to LA on a mission to find and kill the gangster who killed his brother Cornell (the police report said his brother while drunk drove off the road into the ocean). Coming up blank after first calling on his brother's prostitute girlfriend Irvelle Way (Bhetty Waldron) for answers, he next visits his brother's house and notes he is being followed by Baby Huey (Robert E. Mosley) and Christopher Joy (Leon). They are goons who work for Theotis Oliver (Edmund Cambridge), who owns a porn theater, and wants Tyrone to return to Oakland.

He also meets Epps (Sam Laws), his brother's business partner in a used car lot.

At the funeral Tyrone greets Cornell's sulky teenage daughter Rochelle (Candy All), who refuses his offer to live with him in Oakland and snarls at her dad's whore girlfriend.

There's plenty of sex and violence in its set pieces, as Tyrone moves around in the underground scene of LA until he gets his revenge in the final frame.

It was denounced by the NAACP for its use of black stereotypes.

Black exploitation star Pam Grier goes bare ass, as she works as a receptionist for the white porn king Zito (Don Diamond)–whose sex with Casey is about as thrilling as this remake gets.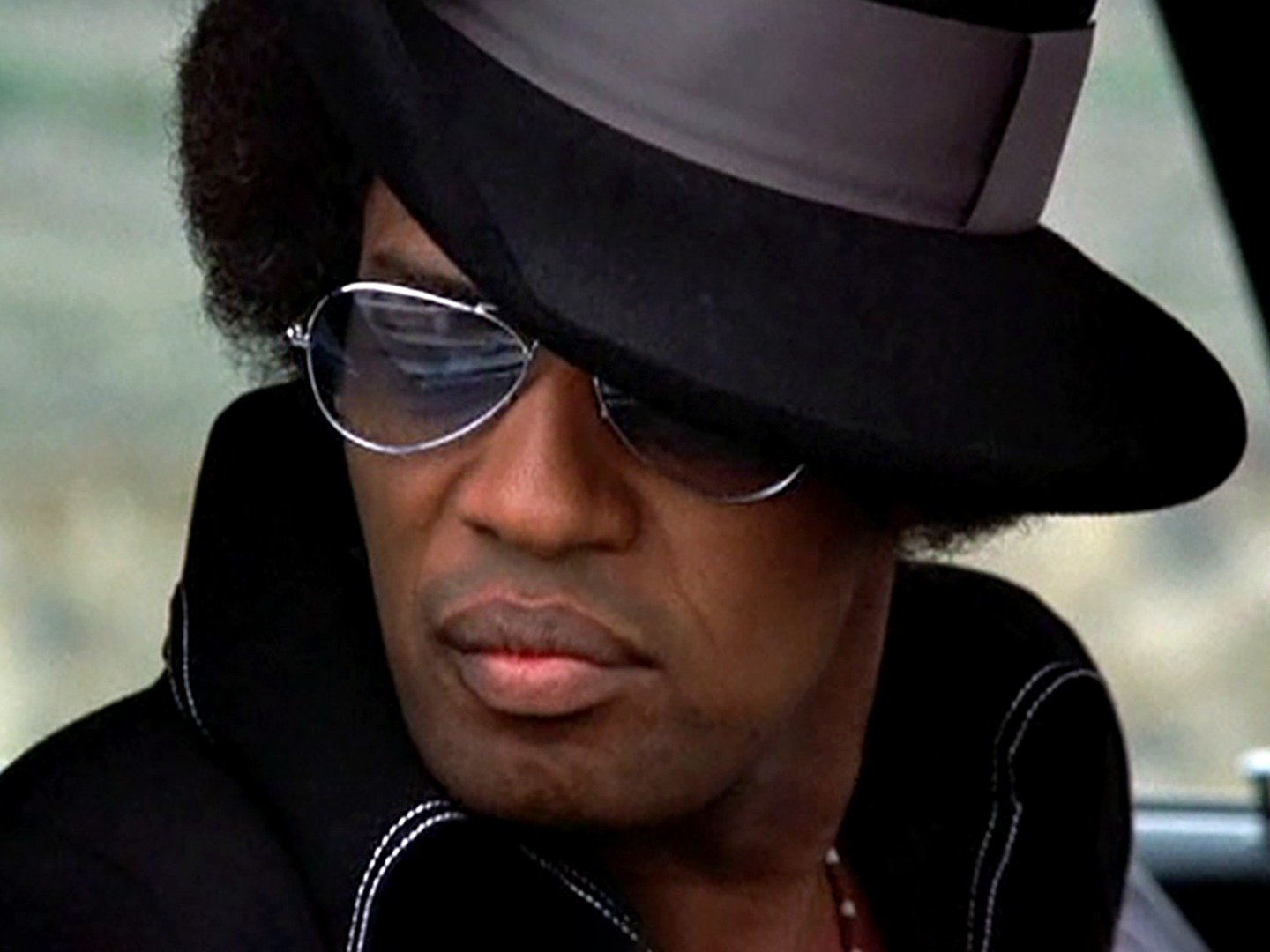 REVIEWED ON 10/28/2022  GRADE: C+