CLEANER, THE
(director/writer: Erin Elders; screenwriter: King Orba; cinematographer: Jeff Tomcho; editor: Matthew Prekop; music: Brad Oberhofer; cast: King Orba (Buck Enderly), Lynda Carter(Carleen Briggs), Soleil Moon Frye (Kristi), Luke Wilson (Jim Russell), Heather McComb (Laura Russell), Eden Brolin (Becky), Milena Govich (Vanessa), Shelley Long (Sharon Enderly), James Paxton (James), Matty Cardarople (Donny), Noel Gugliemi (Hector), Faust Checho (Craig), Hopper Penn (Trent), Mike Starr (Carl), M.C. Gainey (Doug), Shiloh Fernandez (Andrew Briggs); Runtime: 93; MPAA Rating: NR; producers; John W. Bosher, Chris Charles, Faust Checho, Kate Grady: Throughline Films/1091 release; 2021)
"A knucklehead indie noir that's not too good but avoids being bad."
Reviewed by Dennis Schwartz

A knucklehead indie noir that's not too good but avoids being bad. It's about the misdirected search for a missing troubled man that's directed by first-time feature filmmaker Erin Eldersand and is co-written by him with King Orba, the film's star. It has a trivial cameo by Luke Wilson and another meaningless cameo by Sean Penn's son Hopper.

The middle-aged loser and laid-back Buck Enderly (King Orba) lives in an L.A. trailer park in an RV next to the trailer of his boozy mother (Shelley Long). Buck takes over her cleaning business when she gets too sick to work. A new eccentric client, a retired singer,  Carleen Briggs (Lynda Carter, the former TV's Wonder Woman), offers Buck $1,000-dollars to find her missing screwed-up estranged adult son Andrew (Shiloh Fernandez), and is not concerned that Buck's not a private eye.

While on the job, Buck pedals his beach bike around East L.A, as the low-tech neophyte realizes that he's in over his head. He gets nowhere even with help from his policeman brother (Faust Checho).

When Buck becomes an accomplice to a violent crime in a diner,  it looks like curtains for him. But reliable neighbors come to his aid and the quirky film does a nice job of keeping the mystery story going despite its limitations.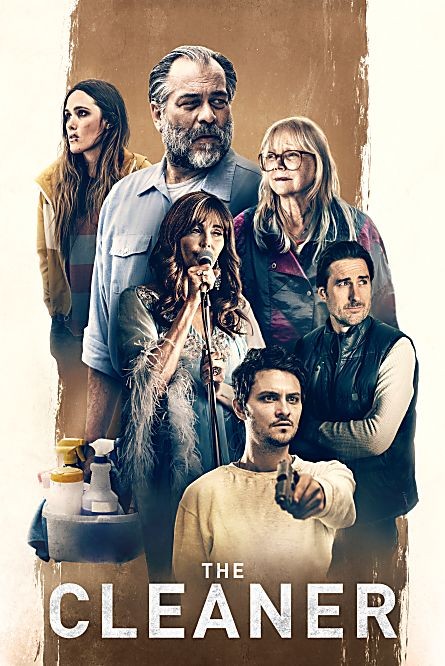 REVIEWED ON 10/21/2021 GRADE: B-