UNCLE VANYA
(co-directors: Franchot Tone/John Goetz; screenwriters: adaptation of the Anton Chekhov play translated by Stark Young/Stark Young; cinematographer: Peter Glushanock; editor: Carl Lerner; music: Frank Lewin; cast: Franchot Tone (Dr. Mikhail Lvovich Astroff ), George Voskovec (Uncle Vanya), Clarence Derwent (Prof. Alexander Serebriakoff ), Peggy McCay (Sonia), Dolores Dorn-Heft (Elena), Gerald Hiken (Ilya Ilyich Telegin), Shirley Gale (Maria, the mother), Mary Perry (Marina, the Nurse), Sanford Seeger (Watchman); Runtime: 98; MPAA Rating: NR; producers: Franchot Tone/Marion Parsonnet; Uncle Vanya Company; 1957-B/W)
"Deserves credit for doing justice to Chekhov."
Reviewed by Dennis Schwartz

The 1899 Anton Chekhov's play of unrequited love and despair among the rural upper-class is finely co-directed by Franchot Tone and the German filmmaker John Goetz. The same cast performed it off-Broadway in 1956, except Tone's then wife Dolores Dorn-Heft replaces Signe Hassso as Elena in the film.  It might be stagy and the sets are cardboard, but the performances are all elegant and the storytelling is intelligent. Franchot Tone put up his own money to produce this excellent production, and deserves kudos for his good taste, superb performance and courage to bankroll such a non-commercial gambit. The Russian text is translated by Stark Young, and he also writes the screenplay.

It's set in rural Russia during czarist Russia, and is set over a three month period starting in July, in 1896.

At the country estate of the aging retired Professor Alexander Serebryakov (Clarence Derwent), Dr. Astroff (Franchot Tone) arrives to treat the grumpy man's gout. The doctor feels tired, bored and old beyond his relatively young age, who for the last 11 years has been a regular visitor to the estate. Living on and managing the estate is the professor's chatty brother-in-law, the embittered Uncle Vanya (George Voskovec), feeling sad that life has passed him by and he has no accomplishments in his life. Vanya's  deceased sister was married to the professor in his first marriage and his sister passed on to her 26-year-old unmarried daughter Sonia (Peggy McCay) the ownership of the estate. Sonia has a frosty relationship with dad's attractive and much younger new wife Elena (Dolores Dorn-Heft), who is the same age. Also living there is the unfriendly mother (Shirley Gale) of Vanya and Sonia.

While waiting to see his patient, the doctor openly converses in the garden with the kindly religious nurse (Mary Perry), and he tells her about being over-worked, bored with the dull country life and worried about aging so fast.

The story turns on Sonia being hopelessly in love with the doctor, who fails to show an interest in her romantically. Instead the doctor is hopelessly in love with the aloof Elena, who doesn't give in to his overtures of romance.

It's not easy to turn a play into a movie. But if judged as a play and not as a movie, it's an enjoyable and accomplished drama that deserves credit for doing justice to Chekhov.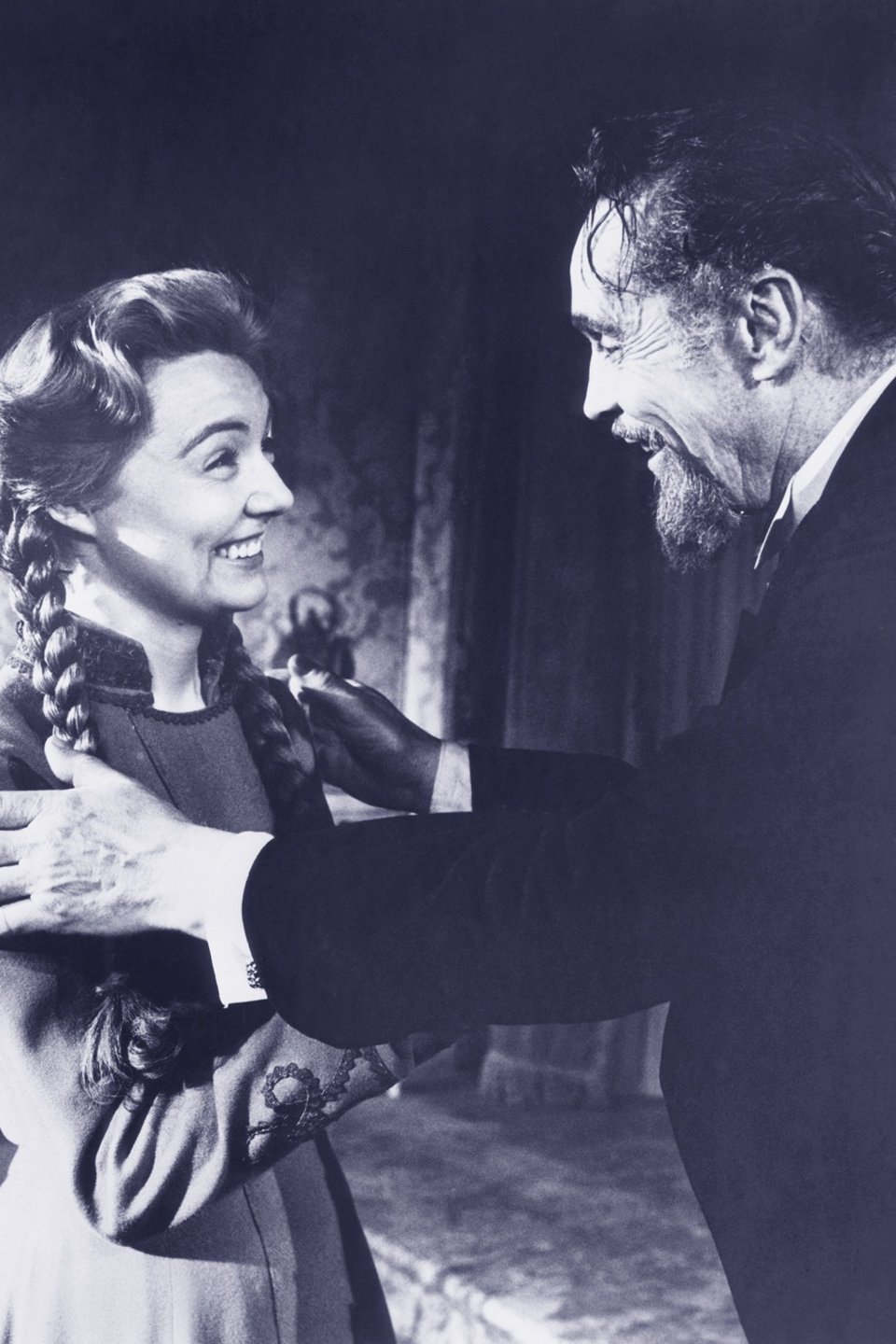 REVIEWED ON 9/6/2017 GRADE: B+